Fortnite Chapter 3 Season 1 recently received a new set of weekly Quests, and players will have to complete them to earn more XP. One of these Quests requires players to find Spider-Man bouncers to catch a zipline. Completing this challenge will reward players with 25,000 XP.
While the map has several locations with Spider-Man bouncers, there are only two spots on the map that have ziplines and bouncers nearby. To complete this challenge, players will simply need to jump off the Spider-Man bouncers and latch onto a zipline. You can complete this Quest by landing at any of the two locations listed below:
Related: All Bownanza Week Quests in Fortnite Chapter 3 Season 1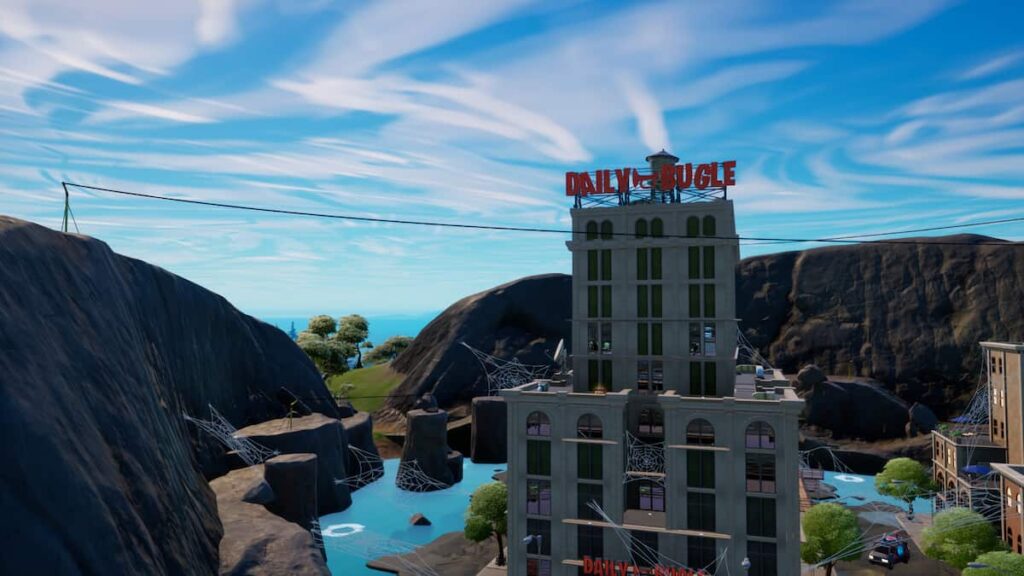 Daily Bugle POI
Windbreakers landmark
These two areas have Spider-Man bouncers and ziplines that players can use at the same time. If you are landing at Daily Bugle, make sure to loot up and have a few weapons before attempting this challenge. The Daily Bugle POI is a hot drop spot throughout this season, so players should expect competition at this location.
The other area where this Quest can be completed is the Windbreakers landmark, located at the southwestern edge of the map. Players can land directly on the bouncers to jump and grab the zipline. You will also find Spider-Man's Mythic Web-Shooters at this location, which can be used as a quick rotational tool this season.
Wondering how to send animals flying using Bows? Check out How to Impulse wildlife using Mechanical Shockwave Bow in Fortnite Chapter 3 Season 1 on Pro Game Guides!