Genshin Impact : Xiangling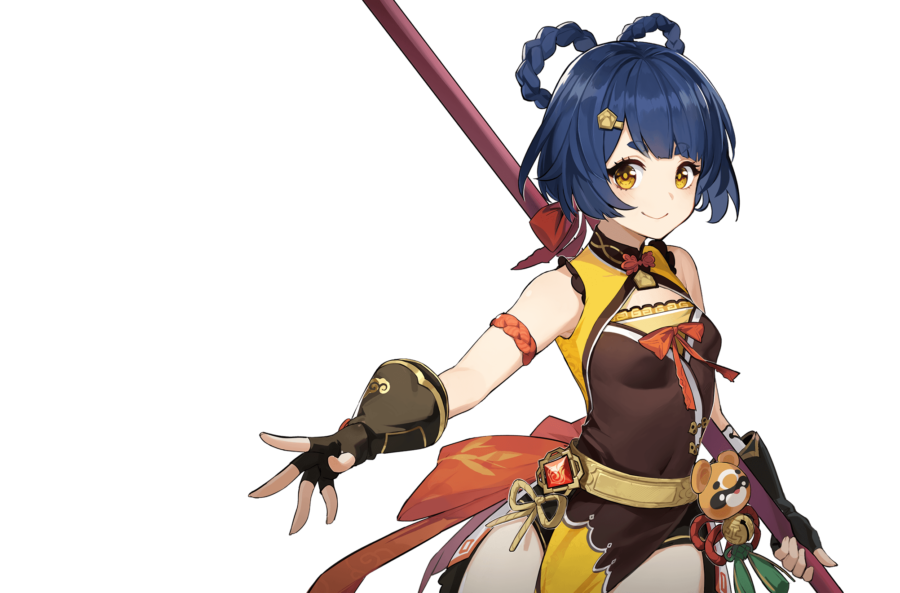 The Head Chef at the Wanmin Restaurant and also a waitress there, Xiangling is extremely passionate about cooking and excels at her signature hot and spicy dishes.
Though still young, Xiangling is a true master of the culinary arts with all the skills of a kitchen veteran. She enjoys a good reputation among the hearty eaters at Chihu Rock.
There's absolutely no need to be nervous if she wants you to sample her latest creation. It will not disappoint. Promise. (Official Website Description)
Details
Role: Main DPS
Gender: Female
Voice Actor:

Jackie Lastra (English), Li Jiang, aka "Xiao N" (Chinese), Ari Ozawa (Japanese), Yoon Ah-yeong (Korean)
Strength & Weaknesses:
| | |
| --- | --- |
| Exploration | B |
| Bosses | S |
| Abyss | A |
Skills Talent:
Dough-Fu (Normal Attack), Guoba Attack (Elemental Skill), Pyronado (Elemental Burst)
Passive Talents:
Crossfire (Unlocked at Ascension 1), Beware, It's Super Hot! (Unlocked at Ascension 4), Chef de Cuisine (Unlocked Automatically)
Constellations:
Crispy Outside, Tender Inside (Constellation Lv. 1), Oil Meets Fire (Constellation Lv. 2), Deepfry (Constellation Lv. 3), Slowbake (Constellation Lv. 4), Guoba Mad (Constellation Lv. 5), Condensed Pyronado (Constellation Lv. 6)
Recent Genshin Impact Guides