Shrines of Depth are exciting monuments to stumble across in Genshin Impact. If you have the right keys, you can unlock these Shrines for tons of high-quality rewards! Read on for all six Shrine locations and info on how to obtain Shrine keys.
Inazuma Shrines of Depth Locations
There are six Shrines of Depth currently available to find in Inazuma, scattered across the three islands: Narukami, Yashiori, and Kannazuka. Each island contains two Shrines of Depth.
Note: When the three remaining Inazuma islands become accessible, we will update this guide with any additional Shrines of Depth.
Related: Home Lies Over the Ocean: Genshin Impact Quest Guide
Below is a screenshot of Yashiori Island (left) and Kannazuka Island (right). The four Shrines of Depth locations have been marked with red circles.
Below is a screenshot of Narukami Island, on which the remaining two Shrines of Depth can be found in the marked areas.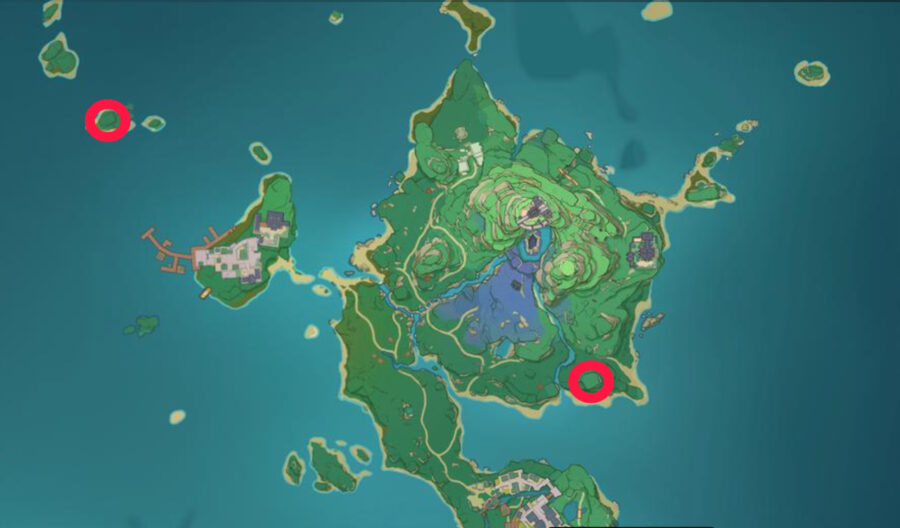 How to Obtain Keys for Shrines of Depth
There are various ways to collect Shrines of Depth keys, such as:
Leveling up the Inazuma Statue of the Seven (a key is given upon reaching levels one, three, and five)
Completing the Archon Quest Chapter II: Act II - Stillness, the Sublimation of Shadow
Gaining the Sacred Sakura Tree's favor (levels eight and 18)
Each Shrine of Depth contains a Luxurious Chest that rewards you with primogems, artifacts, and more, so you'll definitely want to collect as many keys as possible!
Want even more Genshin Impact rewards? Redeem codes for in-game prizes, or find out which Genshin Impact character you're most like—which is its own reward, wouldn't you agree?