Gilded Dreams is a highly desired artifact set for both support and DPS characters in Genshin Impact. Due to its buff to Elemental Mastery, it is invaluable for characters who thrive on Elemental Reactions. However, if you randomly discover a piece of the Gilded Dreams set in your inventory, it can be frustrating to figure out where you got it from, and how to acquire more pieces of the set. Here's how to get the Gilded Dreams artifact set.
Where to get Gilded Dreams artifact set in Genshin Impact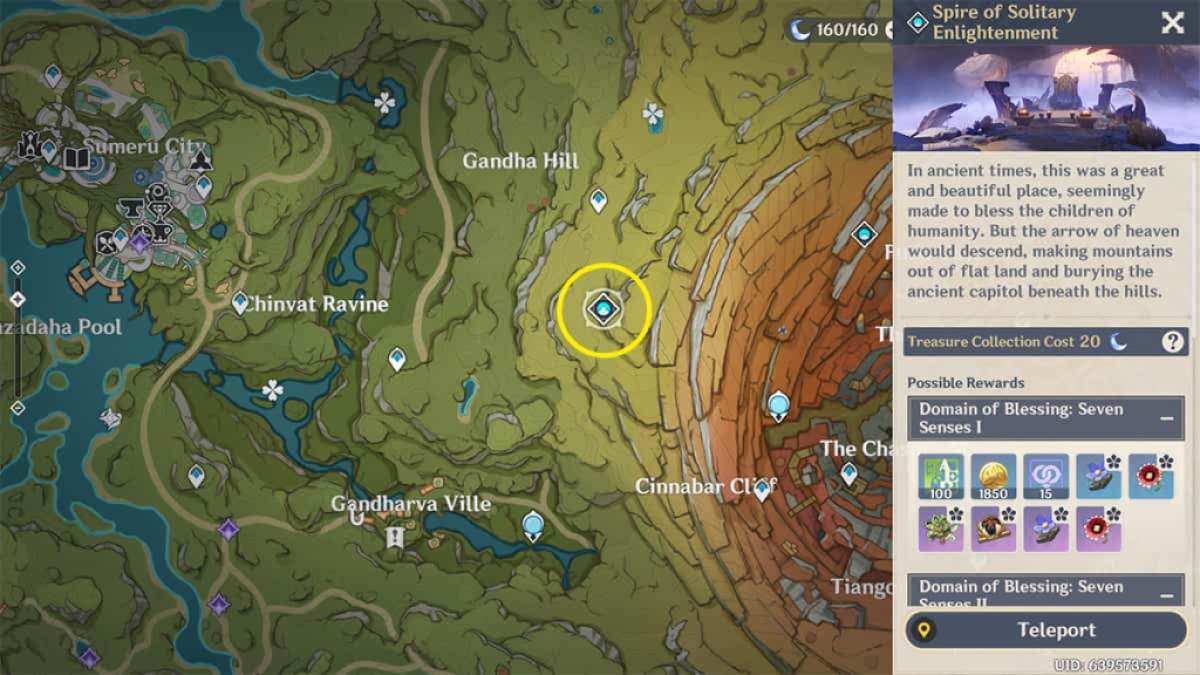 The Gilded Dreams artifact set can be acquired from the Spire of Solitary Enlightenment domain. This domain is located between Liyue and Sumeru, near the border of the Chasm. You can obtain the four-star version of this set by completing Domain of Blessing: Seven Senses I, but you must finish Domain of Blessing: Seven Senses III to potentially obtain a five-star artifact.
What is the set bonus for Gilded Dreams in Genshin Impact?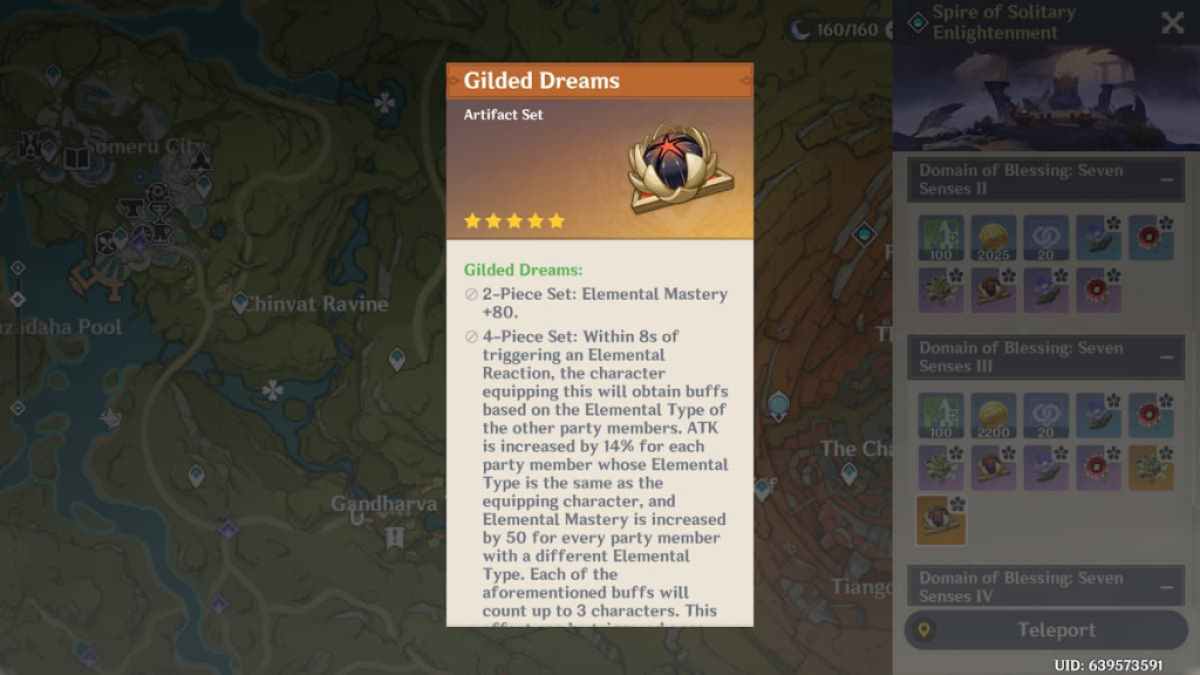 The Gilded Dreams artifact set grants bonus buffs depending on how many pieces are equipped at once. If two pieces of the set are equipped, that character gains +80 to Elemental Mastery. If four pieces of the set are equipped, the character will additionally obtain buffs based on the Elemental Type of other party members, but only for eight seconds after triggering an Elemental Reaction.
If party members are the same Elemental Type, the artifact wielder receives a 14% ATK boost for each similar member. If party members do not match their Elemental Type, the artifact wielder receives 50 Elemental Mastery for each non-matching member. This effect can occur even if the Gilded Dreams holder is not currently on the field.
Related: All Dendroculus locations in Sumeru in Genshin Impact
Which characters synergize with the Gilded Dreams set?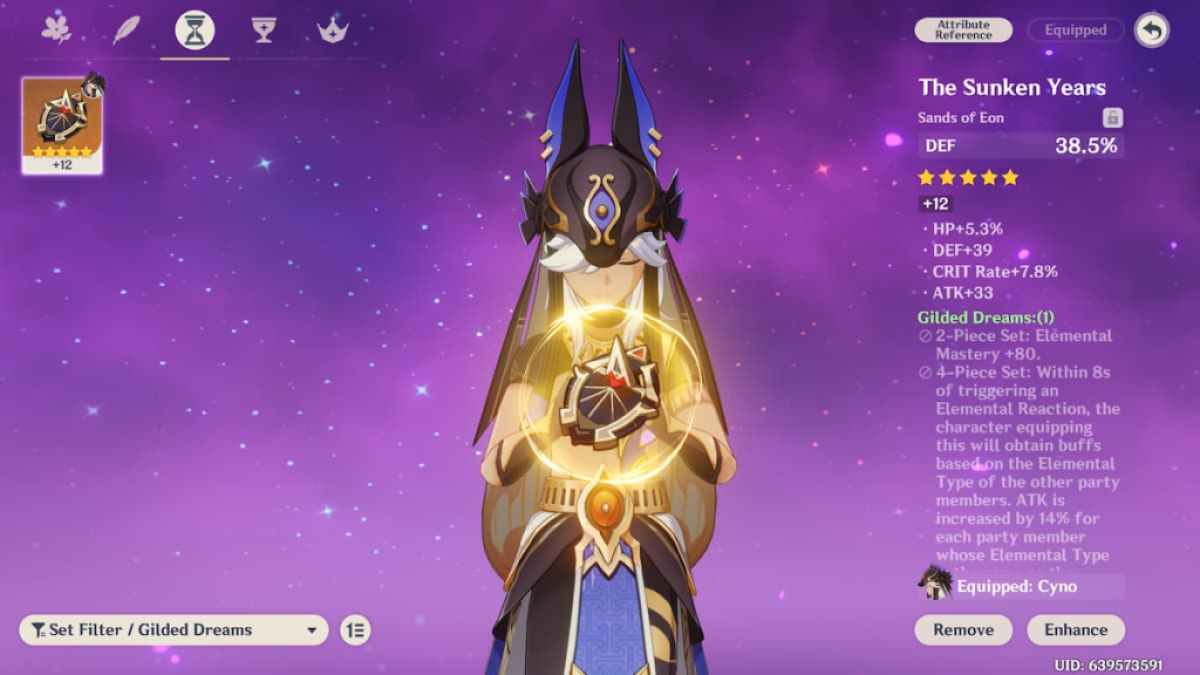 Gilded Dreams is effective on characters who frequently cause Elemental Reactions, such as Cyno and Tighnari. If you're looking to increase ATK, create a team with similar Elemental Types. If you'd rather increase Elemental Mastery, form a team with non-matching Elemental Types. The Gilded Dreams set is also beneficial for Kuki Shinobu, since it increases her healing effectiveness and damage output.
For more Genshin Impact guides, come check out How old is each character in Genshin Impact? here on Pro Game Guides.