Journey With a Gentle Breeze is a web event featuring Albedo and Klee's stay in Inazuma. The event runs from April 22, 2022, to April 28, 2022. Since part of the event is time-gated, you need four real-time days to obtain all Primogem rewards.
Access the event by clicking on the link on the official event page on HoYoverse's website. All players Adventure Rank 10 and above are eligible to participate, regardless of whether or not you've unlocked Inazuma.
Going on a Trip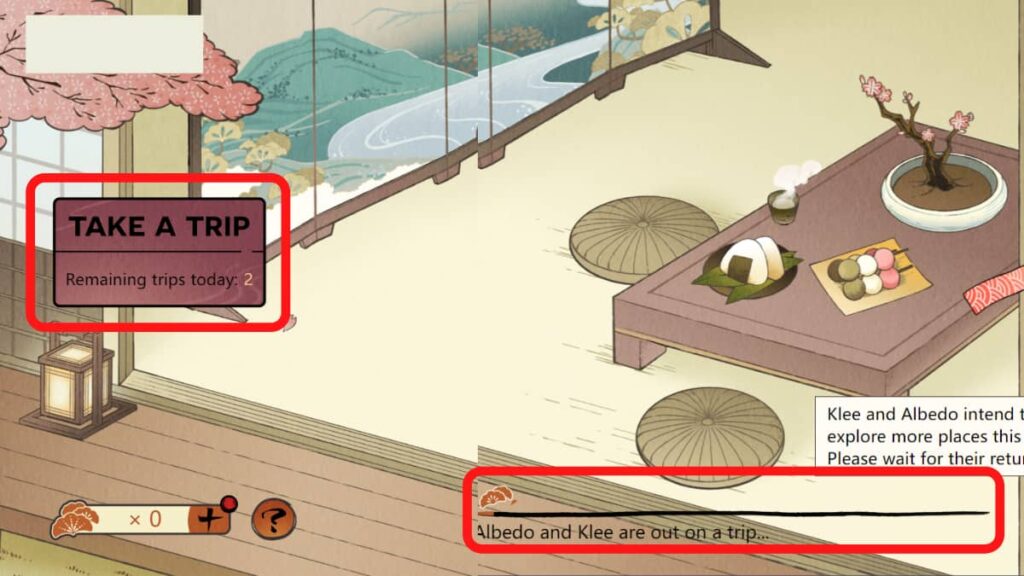 The main goal of the web event is to prompt Albedo and Klee to go on a trip every day. You can take a maximum of two trips per day (except the first day, where you get three trips), and need to complete nine trips to get all the Primogem rewards.
Click the take a trip button on the left of the screen to start. You can choose any of the accompanying items, which can be purchased using Brilliant Leaves. After, you need to draw a fortune before sending the two off.
While waiting for Albedo and Klee, some friends—from Slimes to Taroumaru—may visit. Click on them to obtain Mora. Once the progress bar on the bottom right of the screen fills up, the two will return, and you'll receive a downloadable painting as a reward.
Related: Collei may be Genshin Impact's first playable mortal character without a Vision, according to leak
How to Get Brilliant Leaves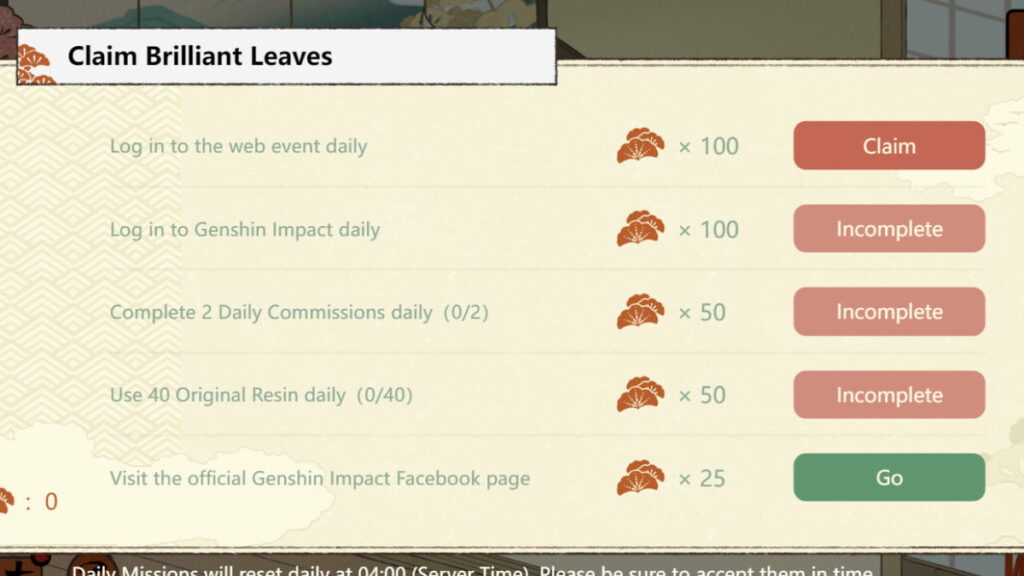 Click on the leaves counter on the bottom left of the screen to open the event task window. Complete the corresponding tasks to obtain Brilliant Leaves, which can be used to purchase accompanying items to help Albedo and Klee on their trips.
How to Claim Rewards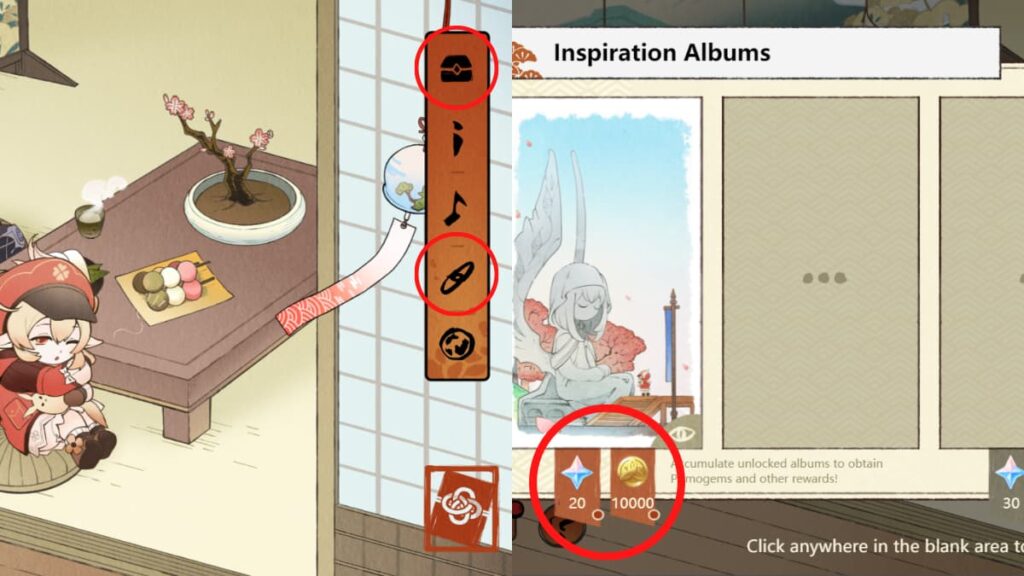 Click on the treasure chest icon on the right of the screen to open up the Inspiration Albums. Then, click on the rewards below the paintings to claim them. You won't obtain these rewards if you miss this step, so don't forget to do so!
Additionally, you can opt to click on the share button to share the event on social media for a one-time reward of 10,000 Mora. All rewards will be sent to your in-game mail within five to ten minutes.
Check out our Genshin Impact Vibro-Crystal Research Event guide to participate in an in-game event happening at the same time!