The Six Faces of Wisdom is a Genshin Impact web event that runs from January 13, 2023, to January 18, 2023, and celebrates Alhaitham's release. Take part to get a quick supply of Primogems and other rewards—it only takes five minutes to complete.
Start by heading to the official web event page. Make sure you're logged into your HoYoverse account, which is also your Genshin Impact account. Select the correct server and character, as rewards are distributed via in-game mail.
All answers in The Six Faces of Wisdom Genshin Impact web event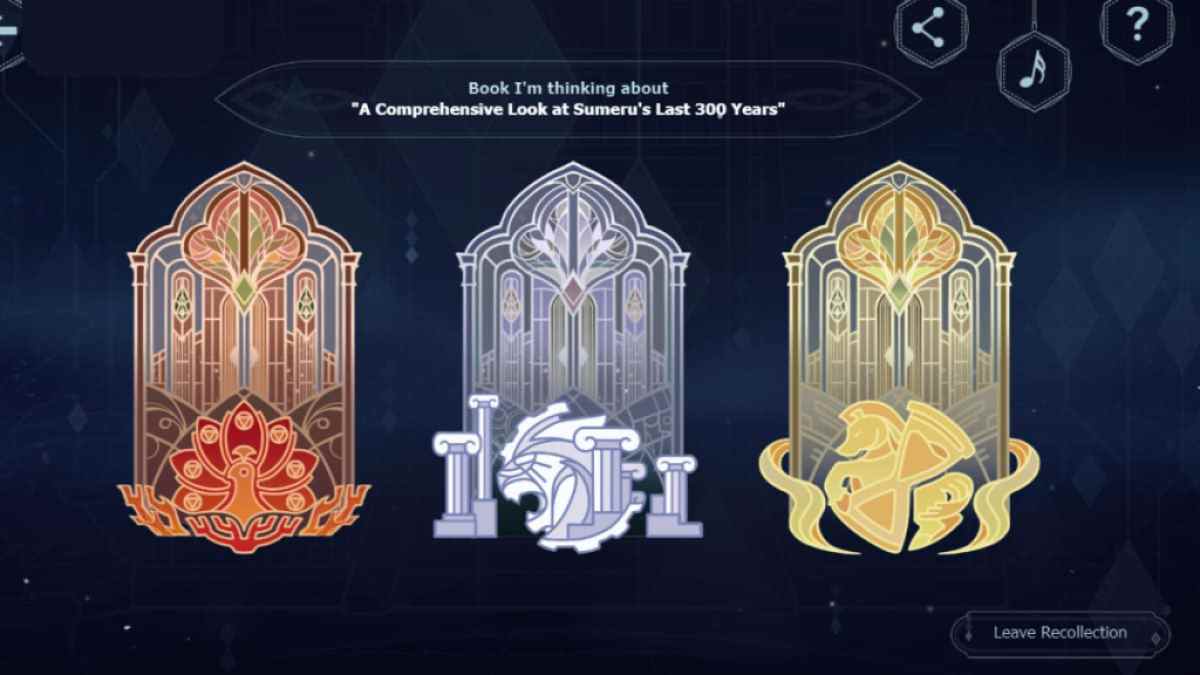 Upon starting the web event, you'll be prompted to click on the Reading List on the bottom left of the screen. There, you must help Alhaitham sort out books based on the Darshans they belong to. These are all of the answers in the exact order:
A Field Guide to Rainforest Life - Amurta (green)
Ancient Mechanics: From Beginner to Expert - Kshahrewar (white)
Logical Concepts in the Runic Language - Haravatat (gray)
A Comprehensive Look at Sumeru's Last 300 Years - Vahumana (yellow)
Daily Stargazing: An Accelerated Guide to Star Chart Mapping - Rtawahist (blue)
Mystical Elemental Forces - Spantamad (red)
Related: Genshin Impact Paimon's Starlight Expedition web event guide
How to claim rewards in The Six Faces of Wisdom Genshin Impact web event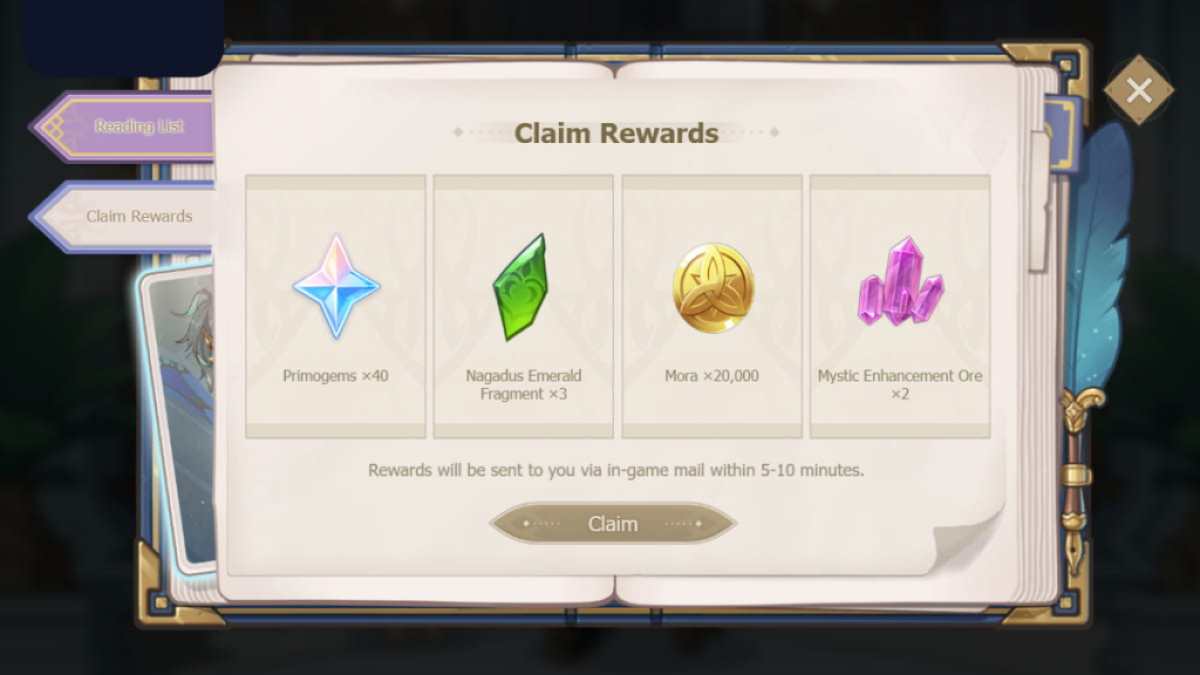 After answering all the questions correctly, click on the Reading List again, then select the Claim Rewards tab on the lefthand corner. Click the Claim button to deliver the rewards to your in-game mail. It should take a maximum of 5 to 10 minutes for the mail to arrive.
To participate in another web event running in conjunction, check out our Genshin Impact "Starglitter Suite" Character OST Review HoYoLAB web event guide here on Pro Game Guides.