Paimon's Starlight Expedition is a Genshin Impact web event that runs from January 11, 2023, to January 18, 2023, and is open to all players Adventure Rank 10 and above. Completing this event will reward you with a Redemption Code for x40 Primogems (max 3 million redemptions), which can only be claimed once per UID.
Start by heading to the official web event page. Make sure you're logged into your HoYoverse account, which is also your Genshin Impact account. Select the correct server and character, as rewards are distributed via in-game mail.
All OST answers in the Genshin Impact Paimon's Starlight Expedition web event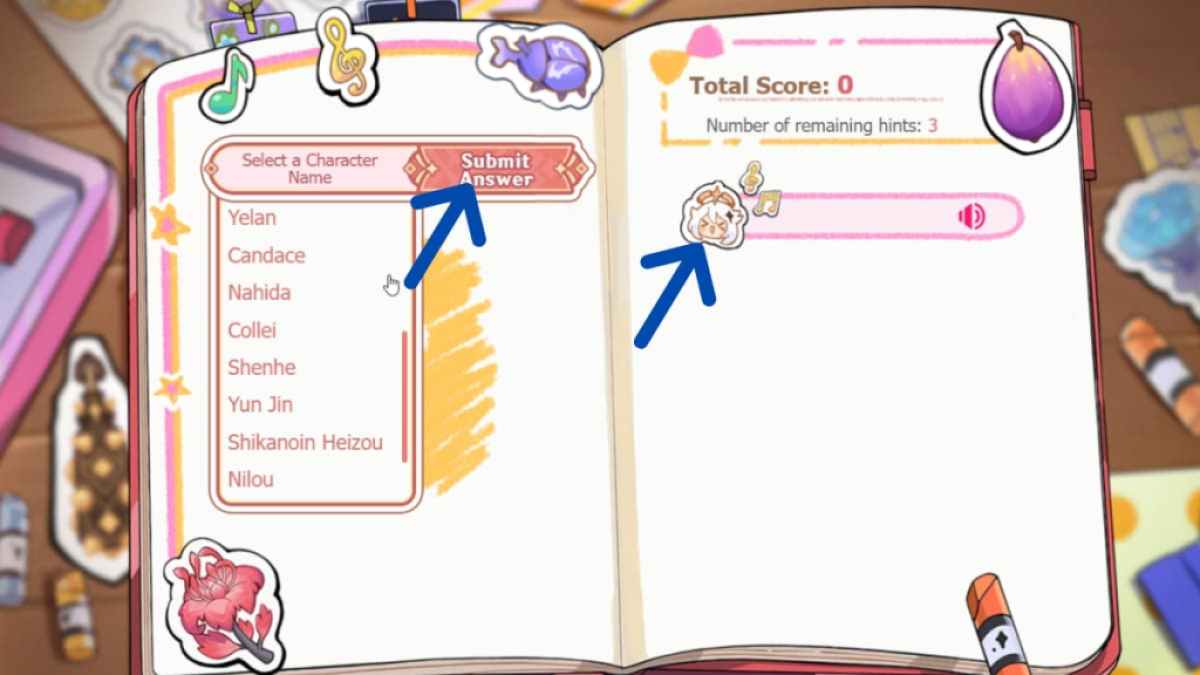 Click on the Paimon icon on the right to play an OST and select the character the music corresponds to from the drop-down on the left. The OST is based on the character trailers posted on the official Genshin Impact YouTube channel. The illustrations around the pages will also serve as hints to help you identify the character in question. When you're happy with your choice, click Submit Answer.
You'll score some points if you guessed correctly, and making five correct guesses will prompt you to share a sticker on social media. Doing so will reward you with a Redemption Code (only for the first 3 million players) for x40 Primogems. Each UID can only redeem the code once. Make sure to claim your code by January 25, 2023, or it will expire and will no longer be useable.
If you're having trouble guessing, reference the illustrations below to help you identify which album refers to who.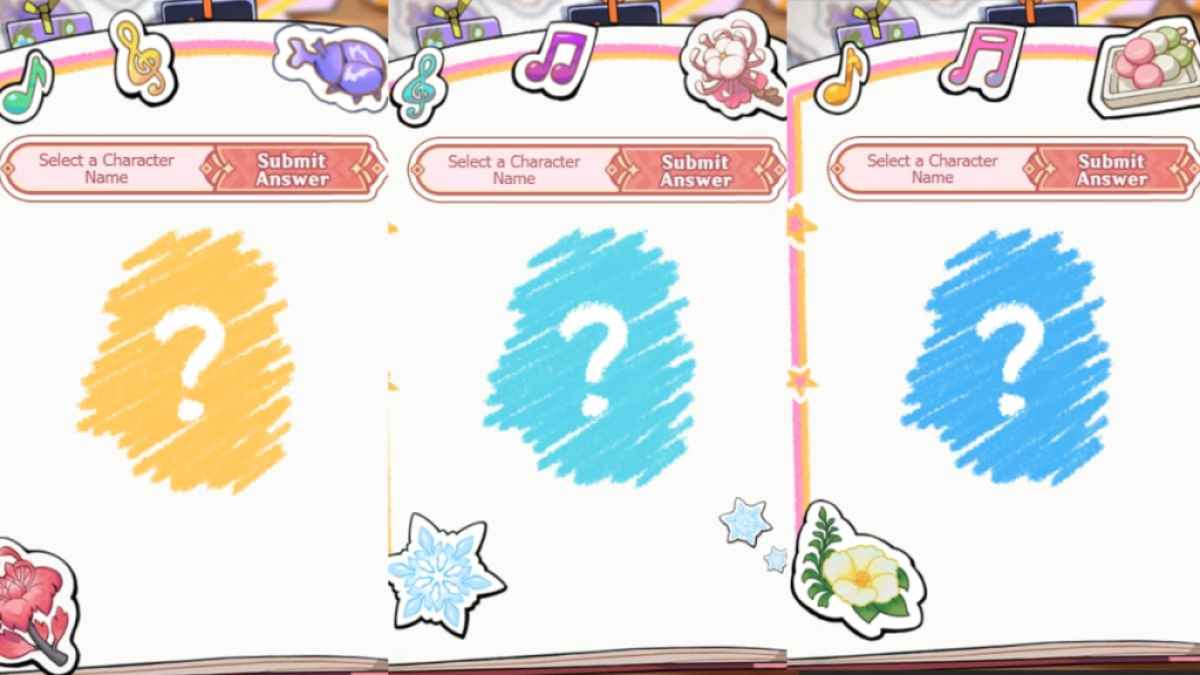 From left to right:
Arataki Itto
Shenhe
Kamisato Ayato
Related: How to get the Swimming Prohibited Achievement in Genshin Impact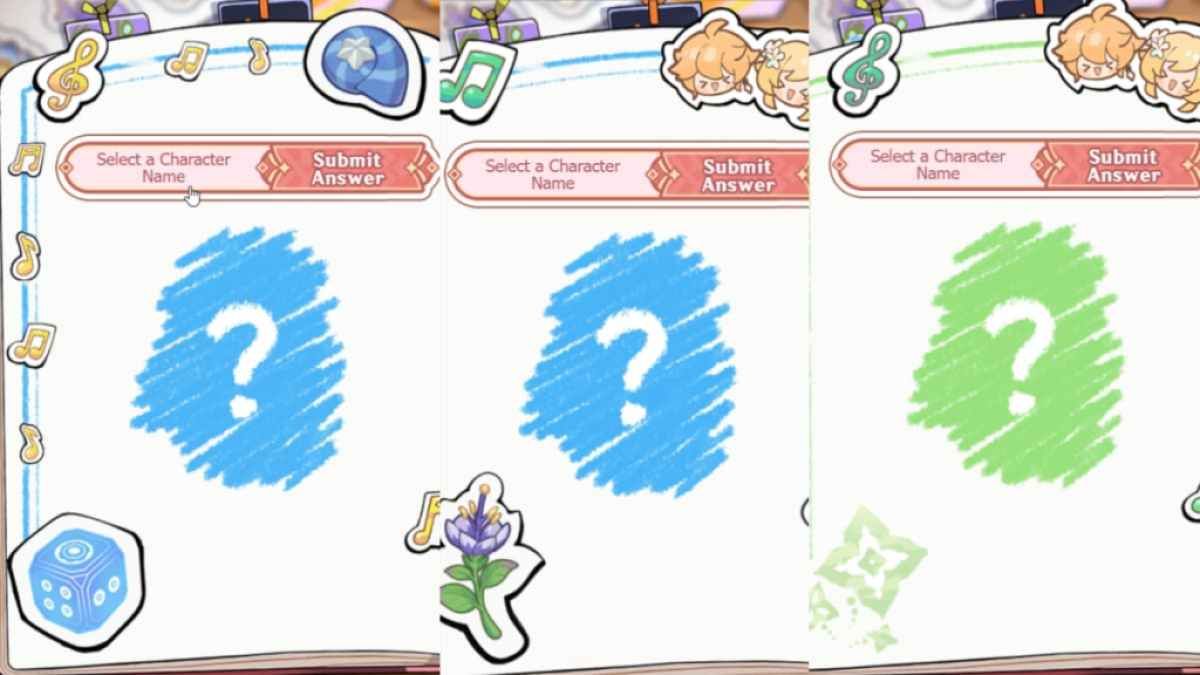 From left to right: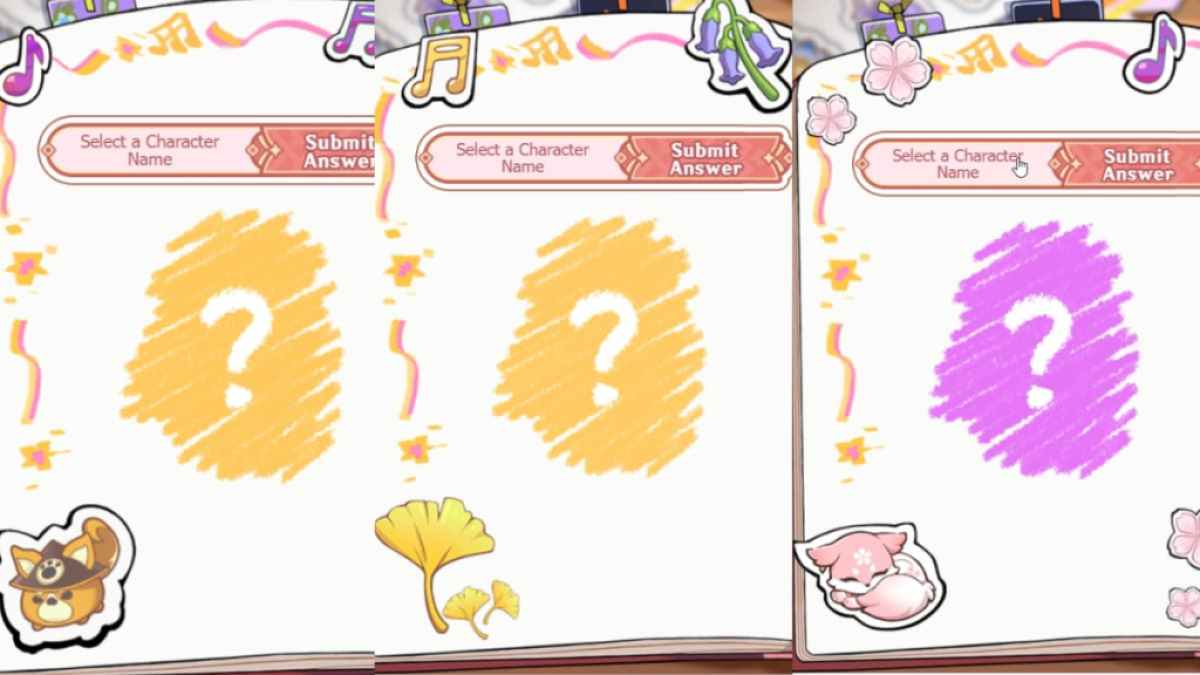 From left to right: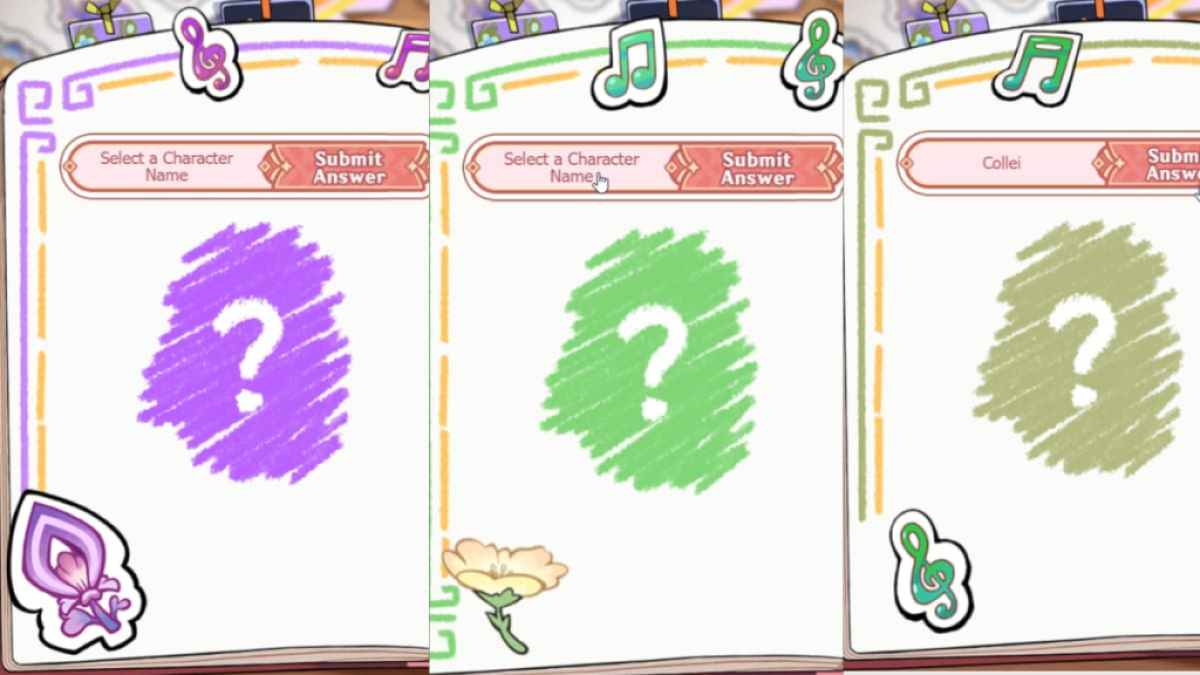 From left to right:
Kuki Shinobu
Tighnari
Collei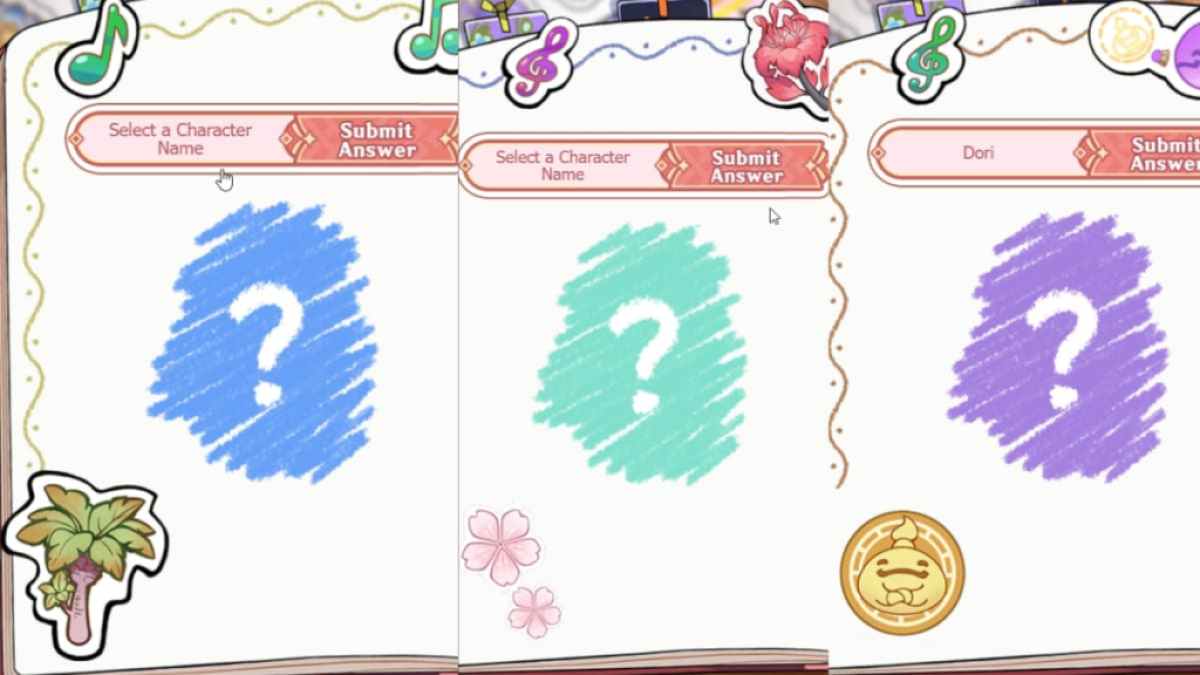 From left to right:
Candace
Shikanoin Heizou
Dori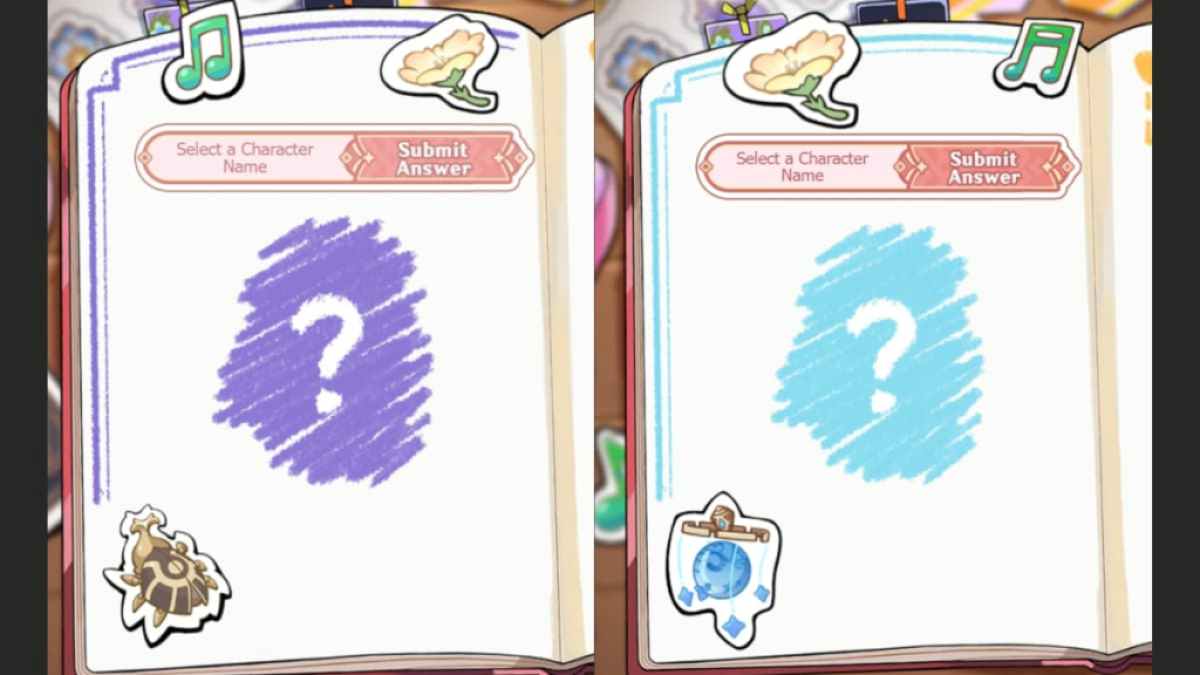 From left to right:
To know what's coming in the next update, check out our Genshin Impact Version 3.4 events overview – Lantern Rite & more! here on Pro Game Guides.