Genshin Impact's Version 3.4 update, The Exquisite Night Chimes, was released on January 18, 2023, bringing with it a plethora of exciting events to keep players busy in the ever-changing world of Teyvat. The highlights of the update include a new desert expansion, as well as this year's Lantern Rite celebrations.
But other exciting activities will keep you interested, and fans of combat events will have a particularly great time in this update. With that said, here are all the official events coming in Version 3.4.
The Exquisite Night Chimes (Lantern Rite Festival) in Genshin Impact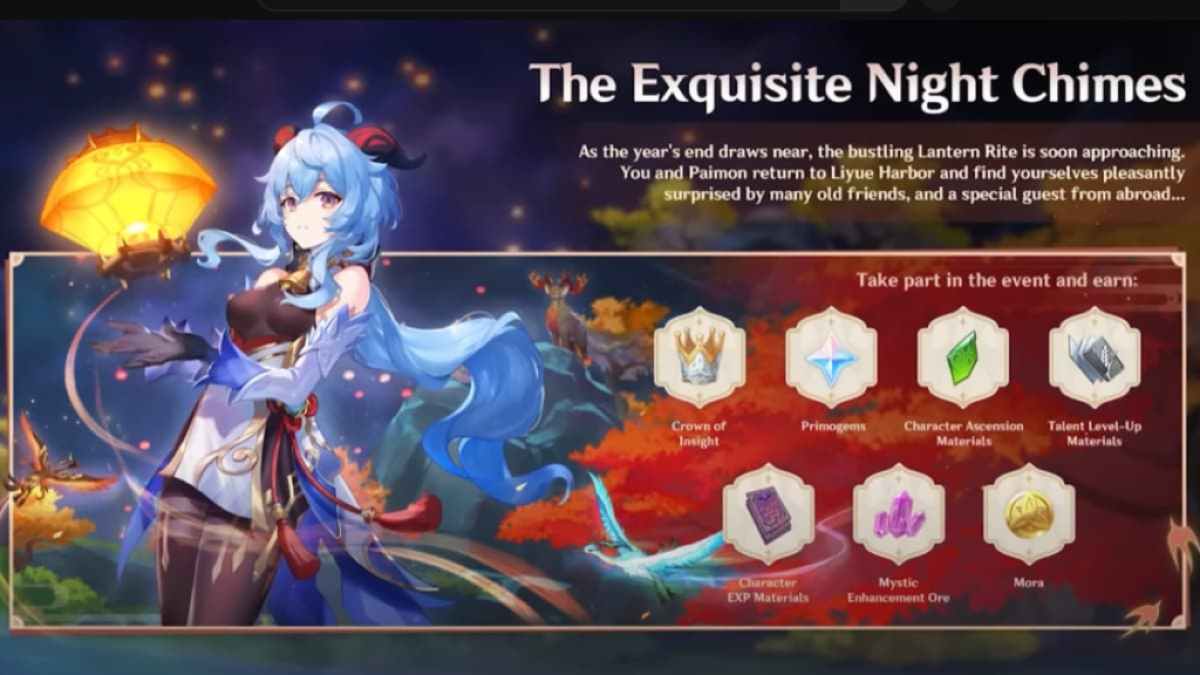 Version 3.4's main event will be the Lantern Rite music festival, bringing players back to Liyue to celebrate the yearly festivities. There are constants that will remain the same as in previous years, from the Xiao lanterns and fireworks glittering in the sky to meeting the cast of characters everyone has come to know and love. However, new activities will also keep the excitement fresh.
Paper Theater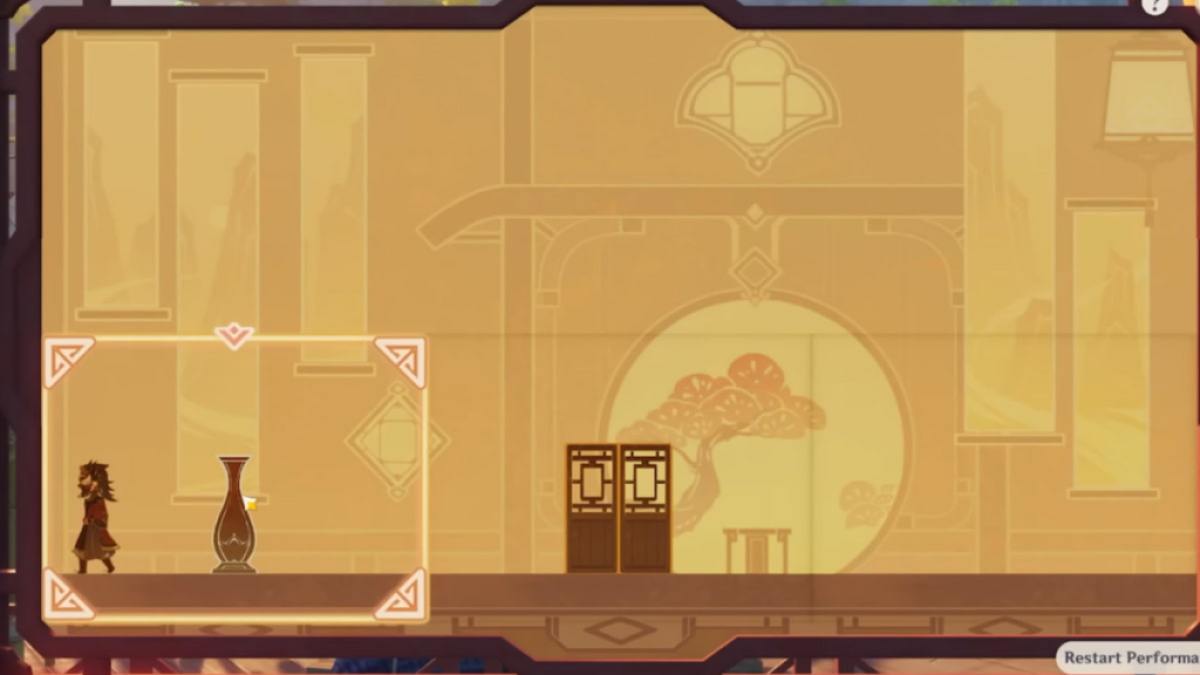 The traditional Liyue art called Paper Theater will become a mini-game at the event. The actors and set are all made of paper, and it's up to you to control them to ensure a successful performance. You'll be adjusting the set to get rid of blockages and controlling the actors to reach the goal. A mini-platformer is also integrated into the mini-game, making for completely new gameplay.
Parkour Challenge
Meanwhile, Lantern Rite activities also include parkour challenges on land and sea. On land, you can use fireworks to propel yourself forward, sparking an exciting twist to the typical coin-collection mini-game. On the sea, you can play solo or in Co-op to experience different kinds of challenge environments.
Combat Challenge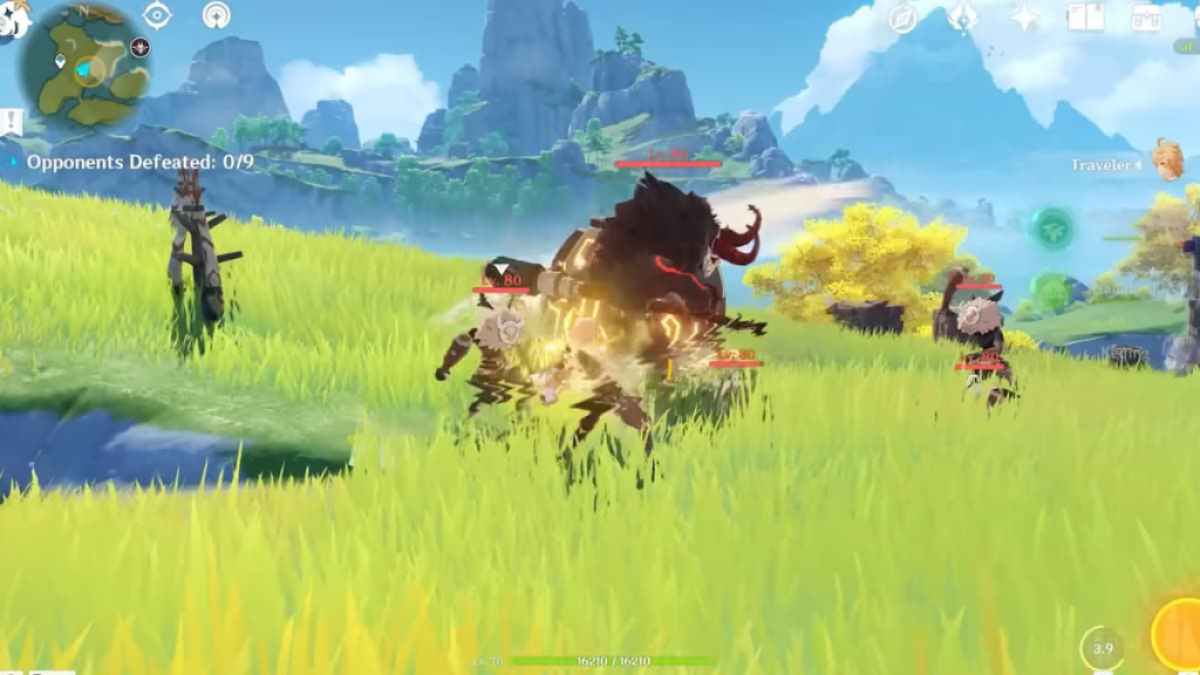 A combat challenge will also be part of the Lantern Rite's festivities. Defeat opponents to get plenty of rewards. Notable rewards for the Lantern Rite include 10 Intertwined Fates and a free four-star Liyue character of your choice.
Related: Genshin Impact's Hydro Archon may lack this, as shown by purported character designs
Almighty Arataki Extraordinary and Exhilarating Extreme Beetle Brawl (Onikabuto battle event)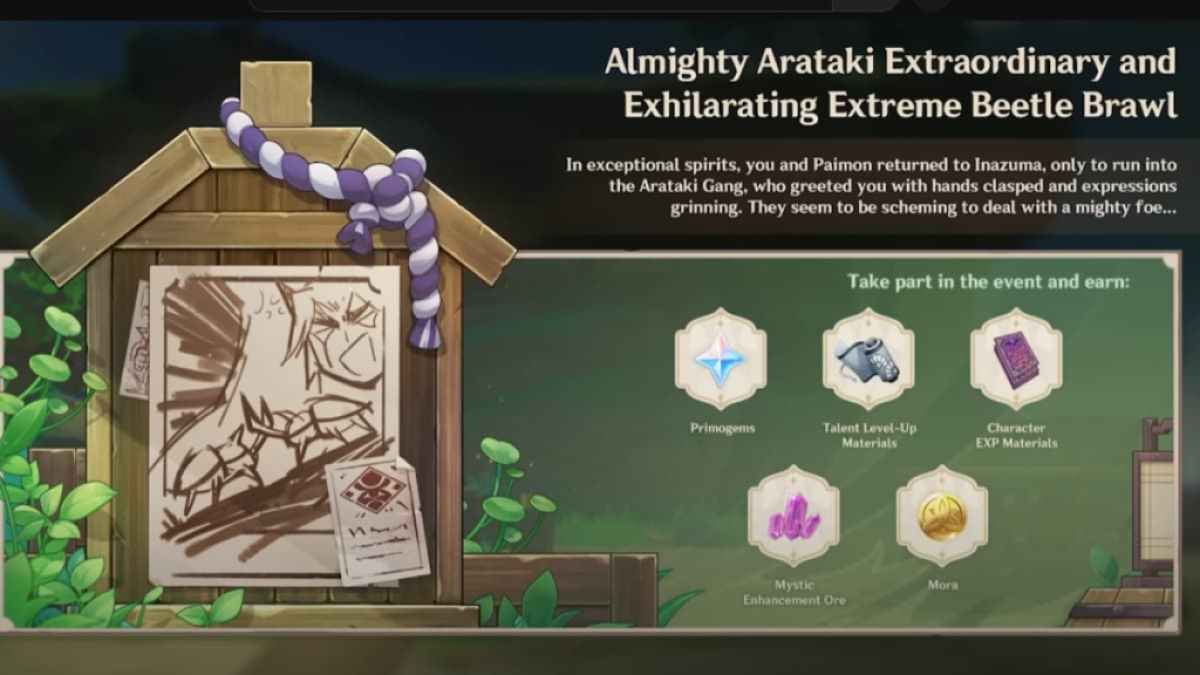 One of Hanamizaka's favorite pastimes, Onikabuto battling humors children and a certain crimson oni alike. Now, even you'll be able to enjoy the thrilling experience of defeating opponents with your very own beetle buddy. Onikabuto battle by charging at each other, so you'll need to train your beetle and time your attacks well to get an upper hand against tough opponents.
Warrior's Spirit (parry combat event)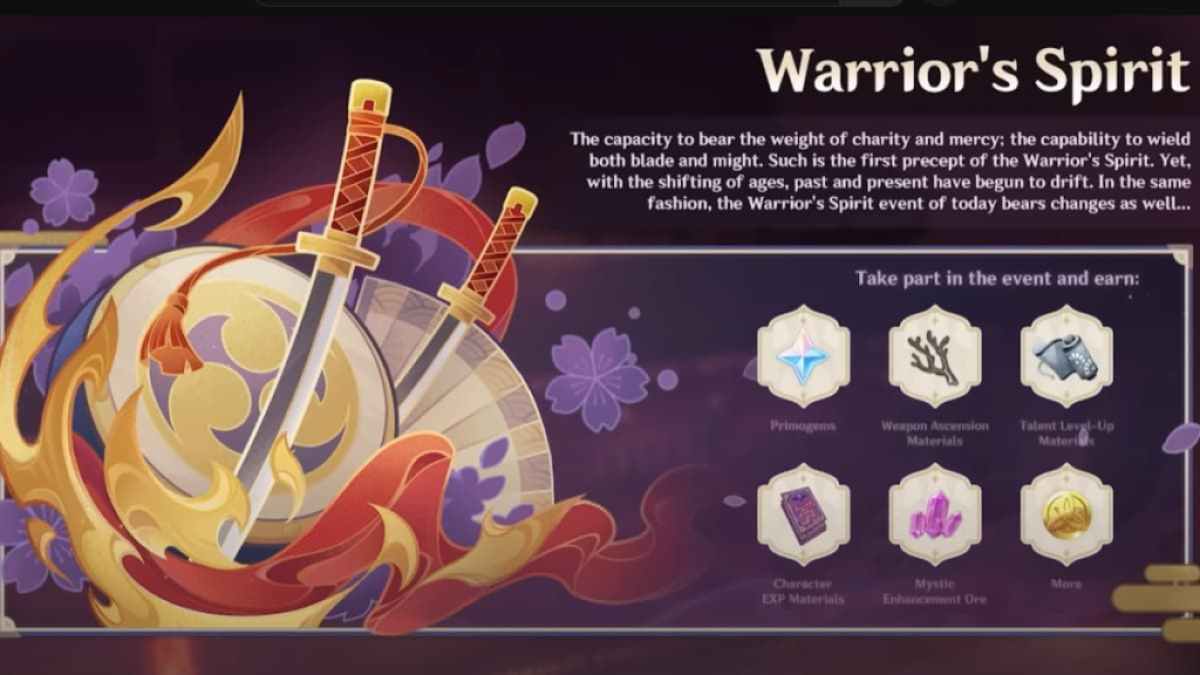 The Warrior's Spirit is a combat event held by the Yashiro Commission and is essentially like the Clash of Lone Blades in the Irodori Festival. Elemental abilities are not allowed in combat. Instead, you must parry the opponent's strike and wait for the precise moment to release your defense to strike back when they're vulnerable. The parry mechanic is similar to Beidou's Elemental Skill, so you'll have gotten plenty of practice if you've been using her regularly. Ayaka will appear in her new skin but won't be given out as a reward. It will instead be discounted throughout Version 3.4.
Second Blooming (combat event)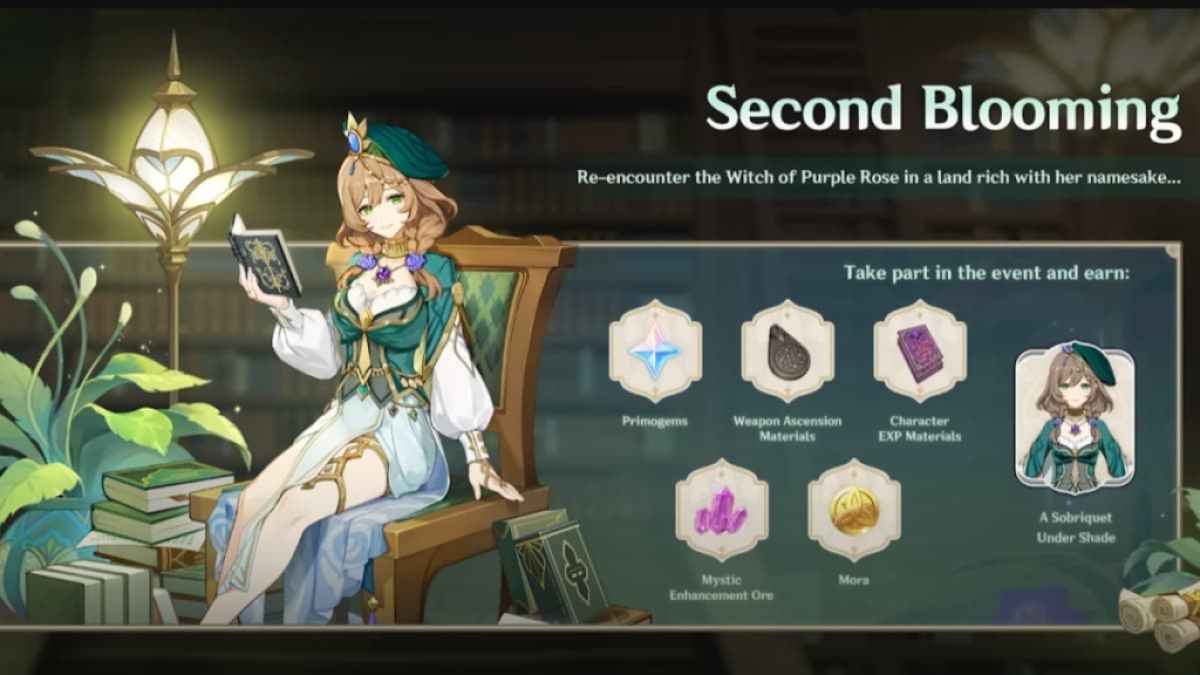 Second Blooming is another combat event featuring three challenges per stage. One character will carry over in each stage, which you can configure during the pre-battle party setup. Trial characters will also be available to help you build teams and try out characters you haven't played before. Don't miss out on this event to get Lisa's skin, A Sobriquet Under Shade, for free.
For more information on what's coming in Version 3.4, check out Genshin Impact Version 3.4 celebrates the Lantern Rite & a new Sumeru desert area here on Pro Game Guides.