Genshin Impact's massive and ever-growing cast of characters brings players raw interactions between family, acquaintances, friends, and friends a bit too close to still be canonically friends. While the game hasn't confirmed official ships between playable characters, it costs nothing to hope and dream that one day, HoYoverse will finally be brave enough to take some relationships a hundred steps further.
Before then, fans have been producing an array of guilty-pleasure content, from fanart to fanfiction, for shippers to enjoy. Like them or hate them, here are some of the best community ships that might just compel you to jump on board. Warning: this article contains spoilers for past events, character and game lore, quests, and more.
Beiguang - Beidou/Ningguang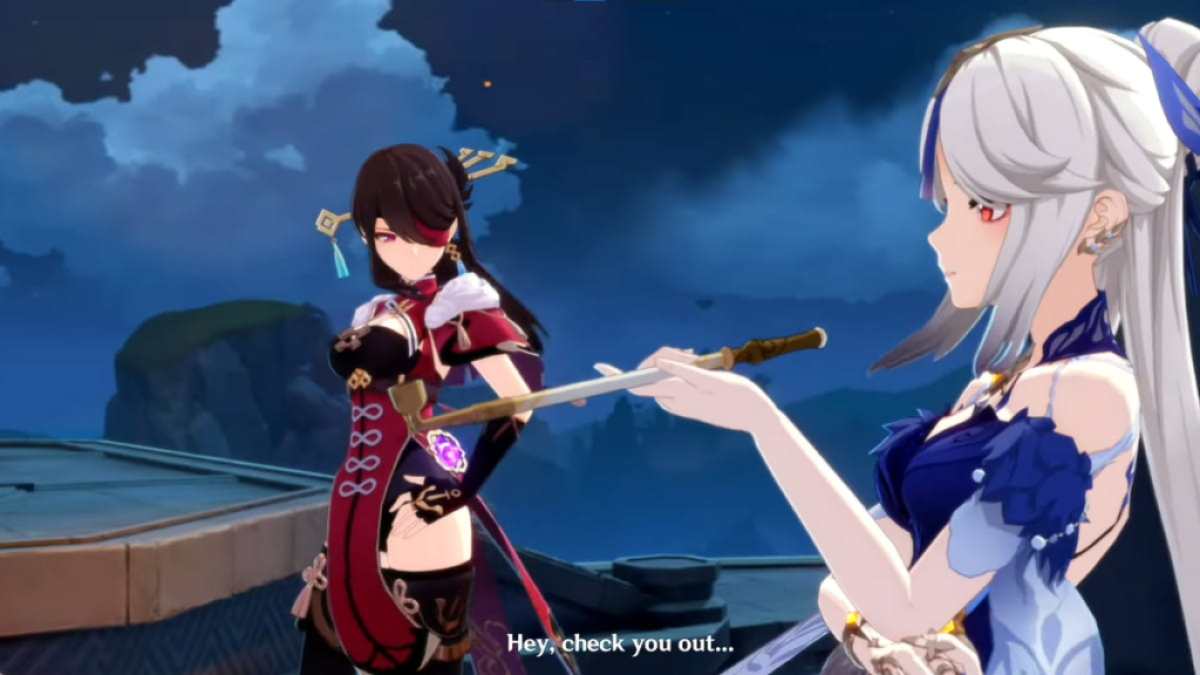 There's so much dynamic between these two powerful women who protect Liyue from the sky and sea. While Beidou and Ningguang are often at odds with each other, they like to play chess together—in private, sometimes taking their games behind the closed doors of the elusive Jade Chamber. What actually happens inside is left to your imagination.
Where business is concerned, the two enjoy a private relationship, where Ningguang orders Beidou to execute her shady dealings. They also seem to be close enough to receive gifts from each other, as Ningguang keeps an old porcelain antique from the Crux Fleet in her office. There are plenty of parallels that bring them together, such as the implied hidden meanings in their constellations and a shared difficult past.
But it was the previous Lantern Rite that truly turned Beiguang doubters into devout shippers. In the iconic event cutscene, Beidou openly complimented Ningguang's dress. And Ningguang responded with equal gusto, stating that she struck gold with her outfit, implying that she intentionally tried to catch Beidou's eye.
Zhongchi - Zhongli/Childe or Childe/Zhongli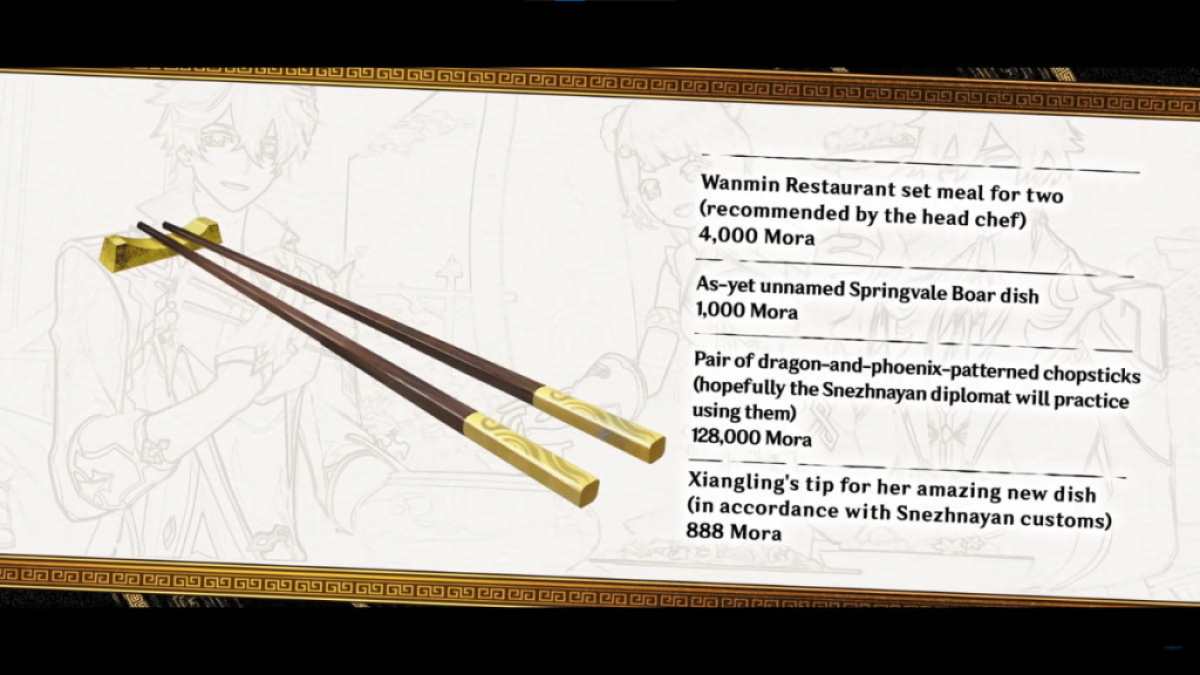 While the thought of the Geo Archon getting it on with a Snezhnayan Diplomat sent on a mission to wreak havoc in Liyue sounds strange, Zhongli and Childe quickly became a fan-favorite ship due to their suggestive interactions in-game. The two spent plenty of time together when Childe was in Liyue, so much so that Zhongli's trailer was all about the two of them hanging out. They share voice lines talking to the Traveler about each other, implying that they keep close contact even after all the events that transpired.
Childe is jokingly nicknamed as Zhongli's wallet due to the former being financial support for the Mora-less Archon. And among the expensive things Zhongli purchased with Childe's money was a pair of dragon-and-phoenix patterned chopsticks to help the Snezhnayan get accustomed to using them. This is a common wedding present in ancient China, where couples were given chopsticks with this exact motif to symbolize a happy marriage. You could consider it a proposal or a wish for their happiness—whatever fuels the shipper in you.
Related: Genshin Impact: Eula and Amber have romantic feelings towards each other and Dragonspine's events prove it
Xingyun - Xingqiu/Chongyun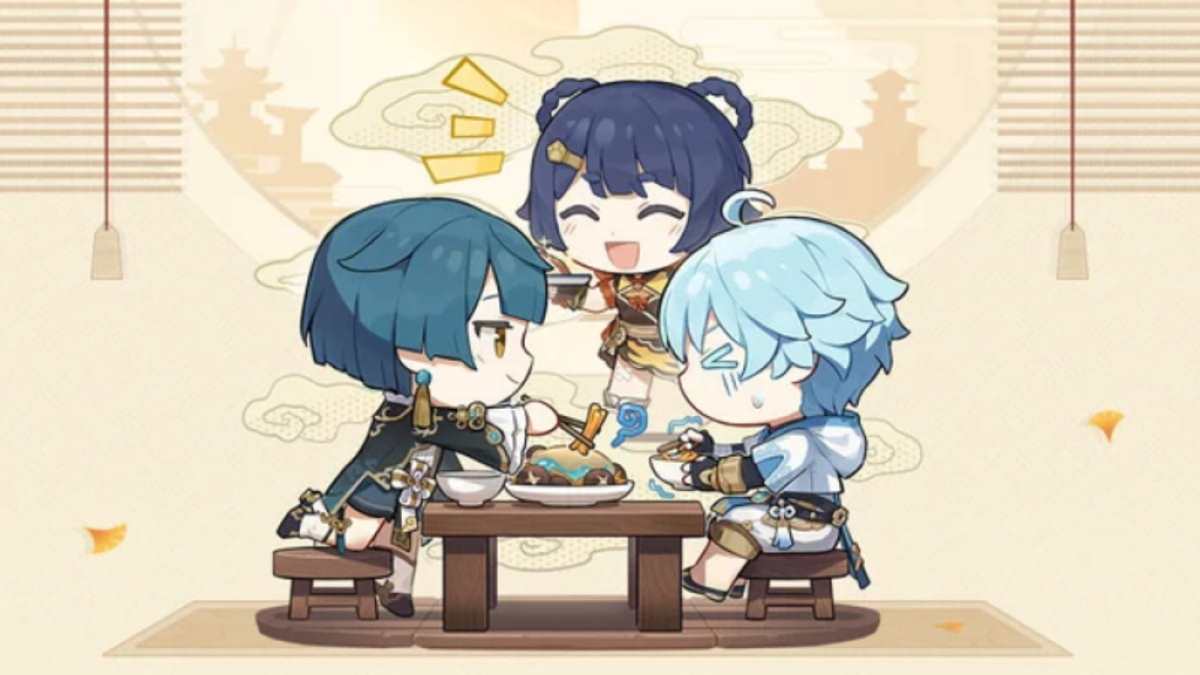 Xingqiu and Chongyun are two very close friends. You could call them best friends, but shippers would prefer the term 'lovers' instead. Following a common childhood friend trope, Xingqiu has evolved into quite a prankster, often putting Chongyun at the center of his antics. From coercing the latter into eating spicy food (despite his zero tolerance for heat) to sending false reports of spirit sightings, we all know that Xingqiu goes the extra mile and beyond to annoy Chongyun just so they could spend more time together.
In an iconic interaction during the Moonchase Festival, Xingqiu asked Chongyun to accompany him to the Feiyun Commerce Guild to read a book aloud. The book in question was a romance novel titled 'Young and Hopelessly Smitten,' implying that Xingqiu was dropping hints for the icy boy to catch onto his advancements.
XiaoVen - Xiao and Venti
Perhaps one of the most uncanny ships is that of Xiao and Venti, two characters who have yet to make an impactful interaction in the game. Shippers smitten by these two were drawn by their lore, which was hinted at in multiple parts of the game, particularly in the Yakshas: The Guardian Adepti Story Teaser. There were once five Yakshas—three died, and one was consumed by darkness. Xiao was about to succumb to the same tragic path, but the sound of the Dihua Flute brought him back to his senses, protecting him from being overtaken by darkness. It was Venti who played the melody with the Dihua Flute, so Xiao was essentially saved by the Anemo Archon.
To this day, the sound of the Dihua Flute remains embedded in Xiao's mind, who would one day like to dance amid the sea of flowers, a reference to the Cecilia Garden symbolic of Venti. Interestingly, the Serenitea Pot's Monstadt Windward Manor states that a bard once visited an adeptus' abode. Fans believe that they refer to Venti and Xiao. Fan-created work tends to capitalize on this relationship build upon longing, so fans of a little bit of angst may find this ship particularly lucrative.
IttoSara - Arataki Itto/Kujou Sara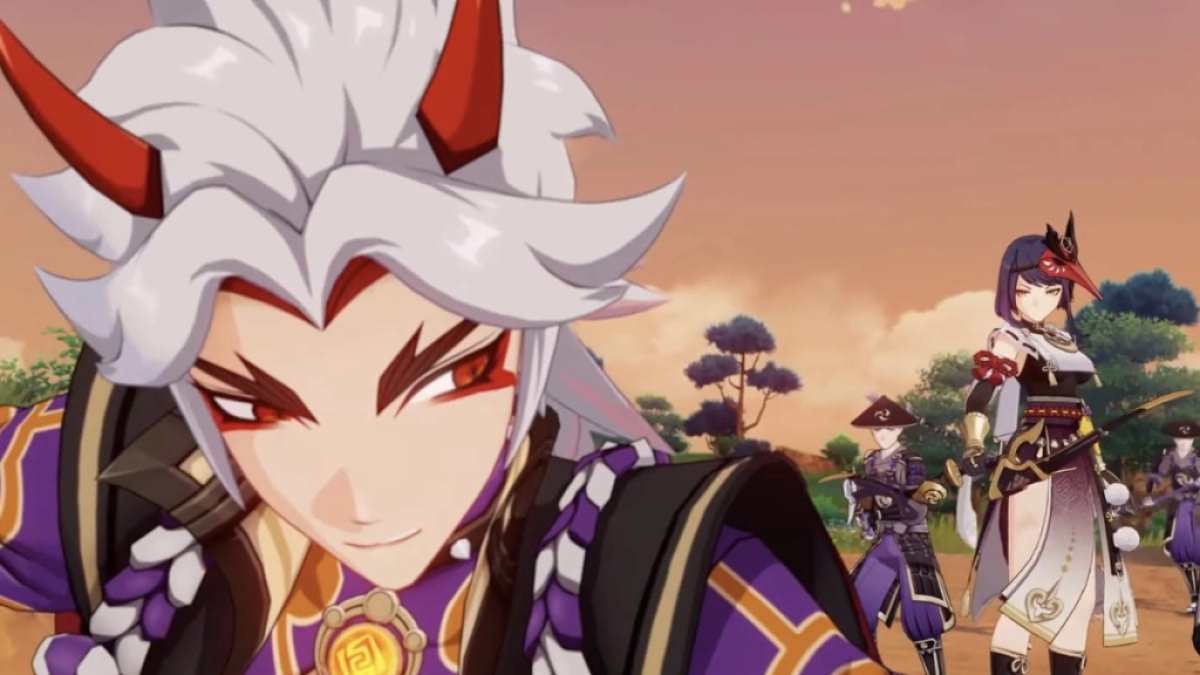 This oni-tengu pair is always at odds with each other with their contrasting personalities. But despite the sparseness of their character lores, there's so much that brings them together that it's hard not to jump in on their ship. Their relationship starts from a childhood interaction, wherein the two were implied to have a wrestling match on Byakko Plain. After sustaining injuries, the tengu 'boy' carried Itto back home. Neither seems to associate the child they played with each other, but it's highly implied that the tengu was Sara, as she was described to look like a boy as a child.
It was an unlikely exchange during the Vision Hunt Decree that set the fuel for this ship to truly sail. Bulletin boards are known to be hubs for ships to dock, and Inazuma's was no exception. In a bulletin board exchange, Itto wrote to Sara, telling her not to die in battle. Sara wrote back, telling the "idiotic crimson oni" to not get himself killed, either. Yae Miko made sure these messages stayed intact, so she clearly ships them too.
Kavetham - Alhaitham/Kaveh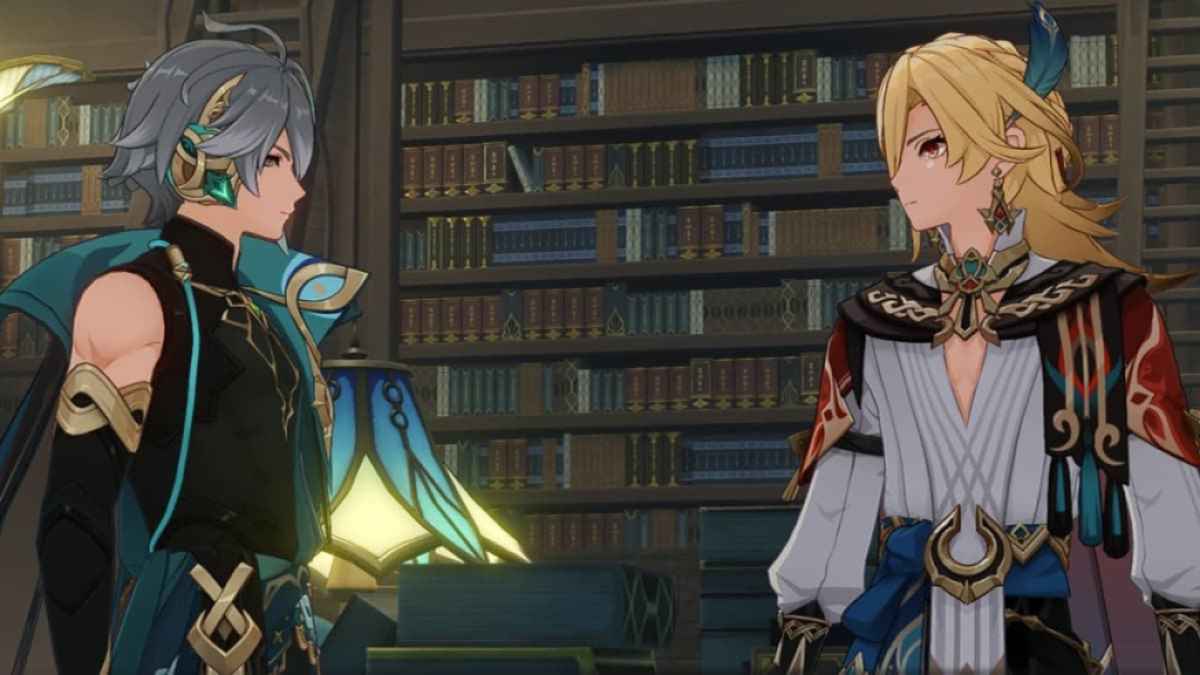 While Alhaitham and Kaveh have yet to be released as playable characters, they have interacted in-game and were even hinted at in the hub of all ships, the Sumeru bulletin boards. They had a senior-junior relationship in the Akademiya, Alhaitham being part of the Haravatat Darshan, while Kaveh was in the Kshahrewar. Eventually, they graduated and became roommates, which involves Kaveh freeloading off Alhaitham's cushy home due to bankruptcy.
What makes this pair an absolute treat to ship is that they hate each other, treating fans to an endless stream of bickering. Kaveh is an alcoholic and has stolen crates of wine at Alhaitham's expense. He frequents Lambad's Tavern, where the tab is always billed to his roommate with a well-paying job. Alhaitham is shown to enjoy doing things to annoy Kaveh, such as suggesting to cut the Kshahrewar's funding, and leaks even claim that his idle involves taking Kaveh's keys by accident, with no visible remorse. In spite of their differences, the two remain 'roommates.' Their interactions thus far have been likened to an old married couple, and nothing would make fans happier than for their wedding bells to ring.
Prefer to ship yourself with Genshin's characters instead? Check out our Genshin Impact Best Waifu Tier List here on Pro Game Guides and take your pick.