With a large cast of characters, an immersive story, and a new update every couple of weeks, Genshin Impact offers plenty of content. Sometimes, the community's greatest minds come together to create funny memes and cursed images that will make you laugh (or haunt your dreams) forever.
Best Genshin Impact Memes
Here's a roundup of some of the most memorable memes that we recently stumbled upon. Comment down below if you have other fun Genshin Impact memes you'd like to share!
Rolling Sayu
Reddit user u/BenLKP_'s skill effects disappeared—and they made perfect use of the opportunity by having Sayu roll around Ritou.
Besties Shenhe and Yelan after a hard day of work
This tweet by user @xinzoruo features one of the Genshin Impact community's newest bestie duo, Yelan and Shenhe, after a hard day at work. They can be seen relaxing with an at-home spa treatment—complete with cucumber eyes. Yelan's T-shirt says "gamble," while Shenhe's says "kill," perfectly complementing their personalities.
This unlikely duo sprouted due to their similarities with the popular Liyue ship Xingqiu and Chongyun, and @xinzoruo has been creating amazing content featuring their daily lives.
It's time for the Statue of Her Excellency, the Almighty Narukami Ogosho, God of Thunder, to shine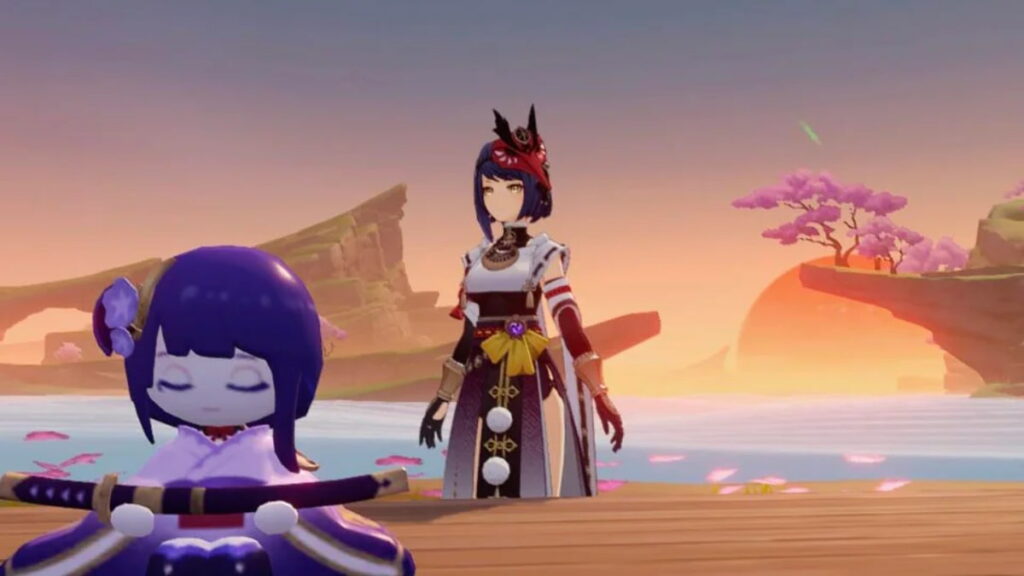 After a long Serenitea Pot maintenance, Version 2.8 finally unlocked the placement function, allowing users to decorate their Realms and use the new Furnishings they obtained during the downtime. Reddit user u/edgy_thing made sure to remind the community to put the Statue of Her Excellency, the Almighty Narukami Ogosho, God of Thunder, from the Irodori Festival into their Realms.
A standing radish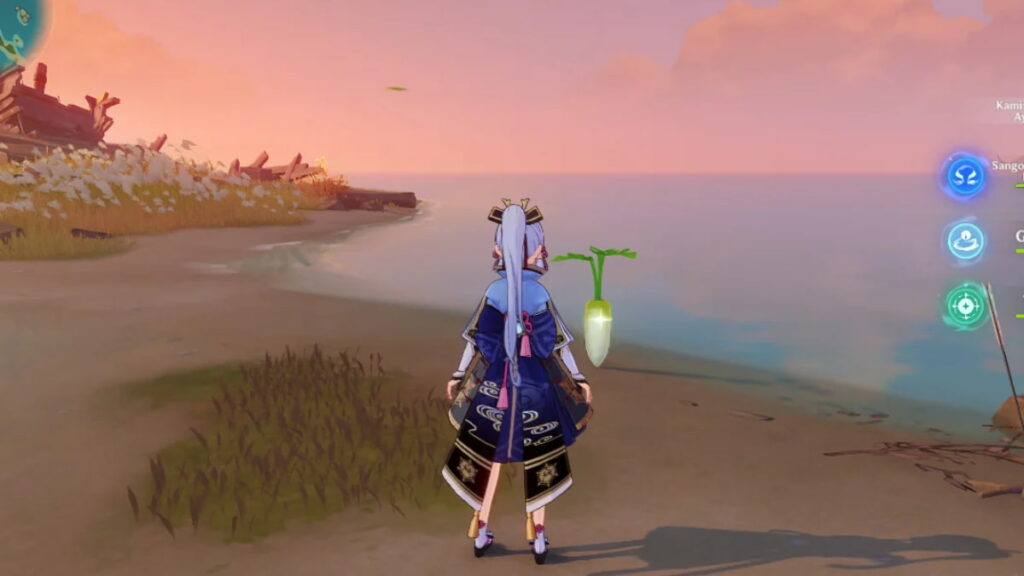 This legendary image of a standing radish was shared by u/nanunesboreau on the Genshin Impact subreddit. Need we say more?
Related: Custom beatmap Sharing Codes for the Genshin Impact The Almighty Arataki Great and Glorious Drumalong Festival event
When you get the math wrong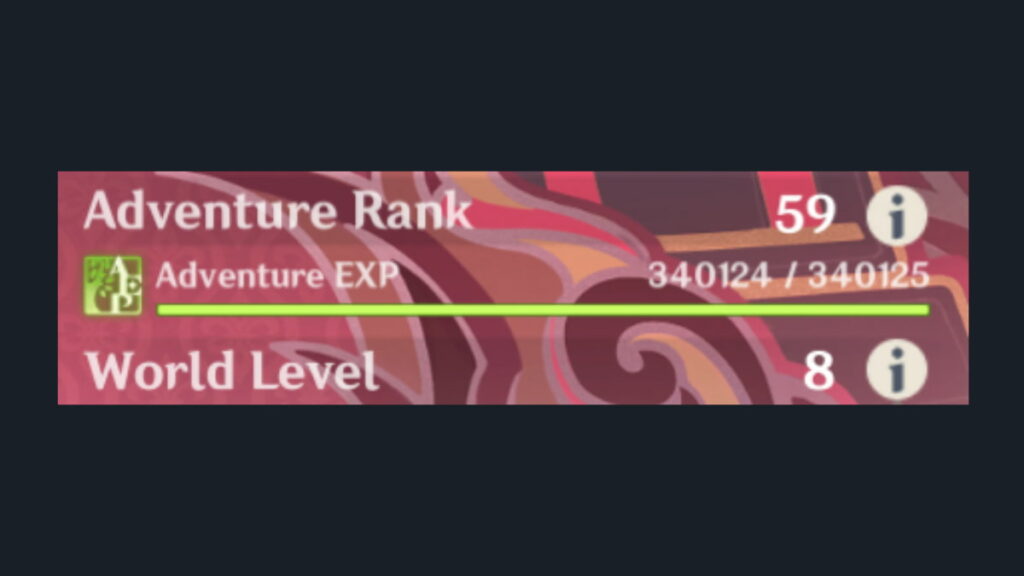 There's an intricate level of addition involved in calculating the exact number of Daily Commissions and Resin you need to spend to go up an Adventure Rank, but the math sometimes just goes against you. This funny image of being one EXP away from level 60 was shared on Reddit. Hopefully, the user still has some Unusual Hilichurls around in their world to fill up the measly remnanants of the EXP bar.
Character splash art without the character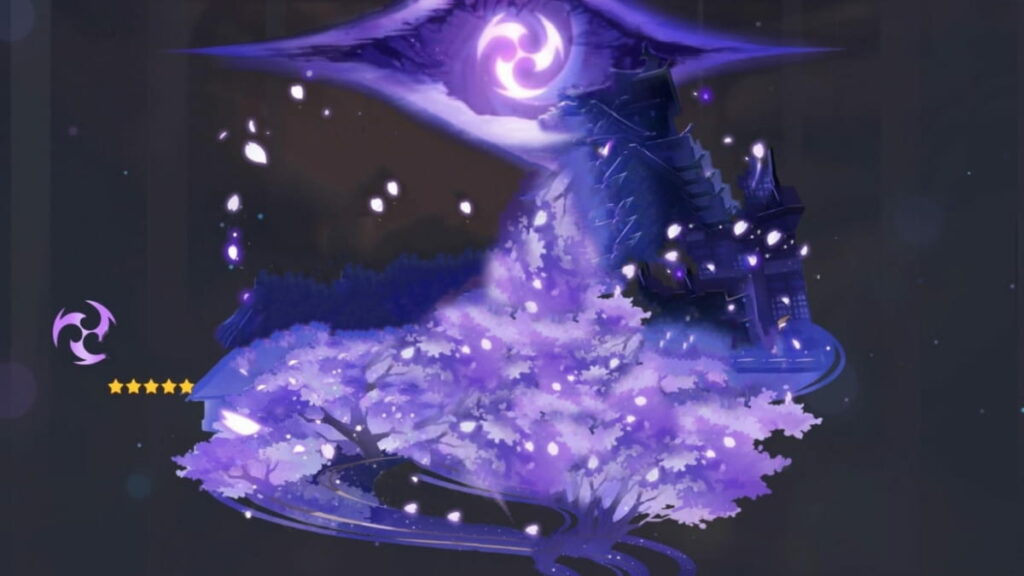 From Kazunah to See-EuLa-ter and Zhongleave, the latest meme sweeping r/Genshin_Impact is a collection of character splash art—sans the characters themselves. The image above features the legendary Raiden ShoGONE, albeit missing Her Excellency, the Almighty Narukami Ogosho, God of Thunder. The comment section of the original Reddit post is even funnier, so make sure to check it out for some more characters gone...gone.
What players want to see in Version 2.7
Version 2.7 leaks revealed that Arataki Itto may pay a visit to Liyue, which has sprouted Yanfei fans to go on a meme-making frenzy. The Arataki Gang's Kuki Shinobu is known to have studied law in Liyue, which gives her an indisputable connection with the nation's best lawyer, Yanfei. And what players want to see the most out of this is illustrated in the above meme made by Twitter user @genkiki_s: Yanfei and Itto's totally normal interaction.
Only The Chasm completionists will understand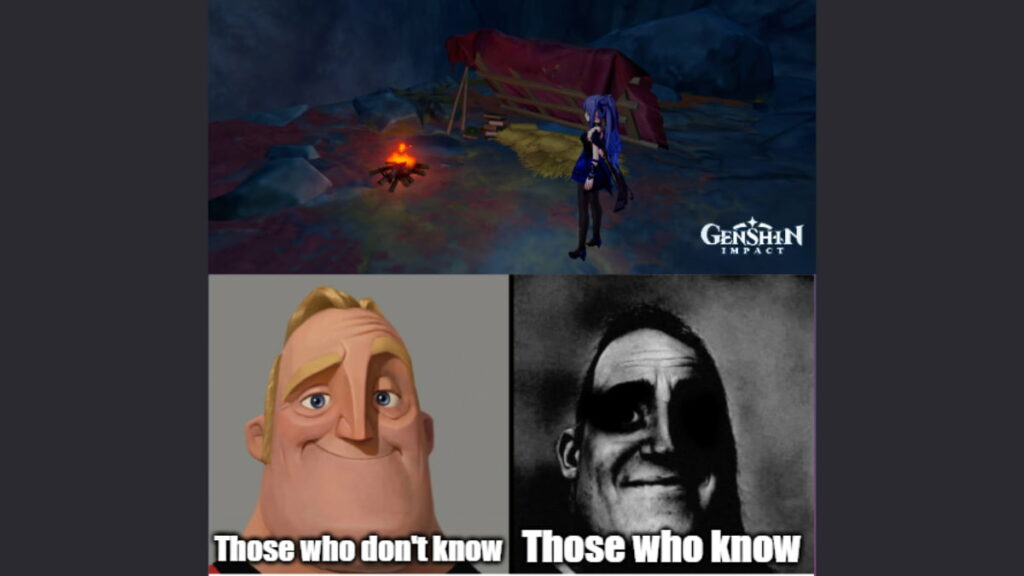 Need we say more? Make sure to give the original Reddit post an upvote if this meme made you feel things.
Related: How to complete the Valor's Afterglow World Quest and Achievement in Genshin Impact
The Chasm World Quest, in a nutshell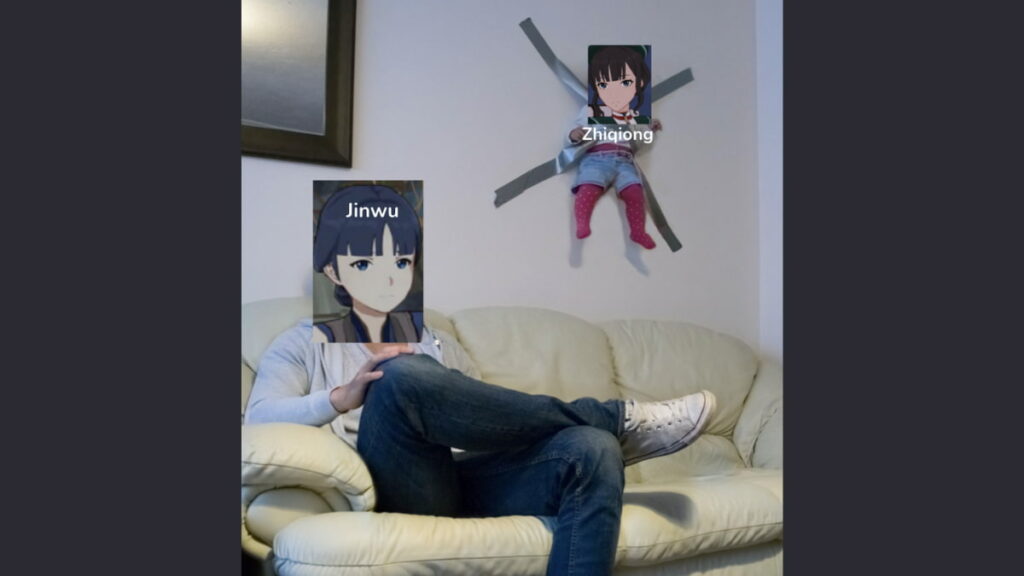 What players think The Chasm investigation team does: work together to uncover the mysteries of the deep underground. In contrast, this post completely encapsulates what goes on in the Underground Mines—and, by extension, what the Traveler gets roped into doing.
The only tier list that matters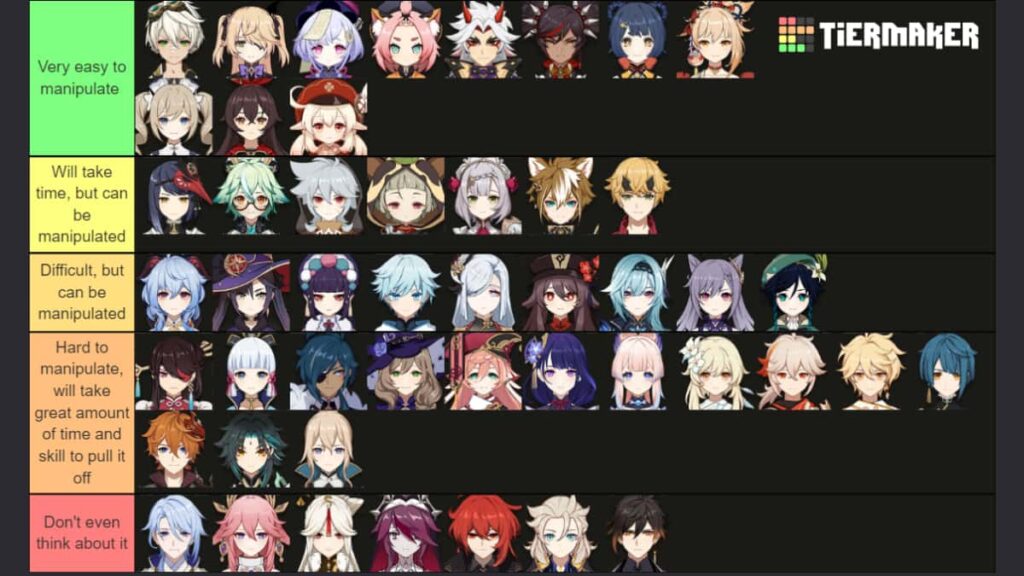 The Genshin Impact community is full of tier lists that cover just about anything. From hat tier lists to fluffiness tier lists, there's no shortage of rankings that scrutinize every aspect of the characters' lives. But this list made by Reddit user u/GameBawesome1, titled "Tierlist for how easy it is to manipulate each character," tells you which characters are the biggest pushovers and who to be cautious around.
Catmisato Clan shenanigans
This Twitter post made by user @Nugrawesome encapsulates Kamisato siblings Ayato and Ayaka as furry felines. Whether you love them or hate them, one thing's for sure: husbando and waifu collectors alike can agree that seeing the two meow will lead to a tri-peace treaty between Celestia, Teyvat, and Khaenri'ah.
How to keep cool in the summer
This Genshin Impact fan animation by YouTube creator Gimnaeng explains how the Kamisato siblings deal with the scorching Inazuman summer. Wait until you get to 00:22—Ayato is a genius for a reason!
Obligatory Qiqi spotlight
Before you leave, don't forget to tune in to the infamous "I pulled a Qiqi" song by YouTube creator Apoc500. Also, check out our current favorite edition of Qiqi Sunday, an ongoing collection of illustrations featuring Qiqi on Sundays, made by Reddit user u/htr_b.
For more Genshin Impact news, guides, updates, and other fun content, check out Pro Game Guides.