Yanxiao's Dilemma is a Daily Commission that brings players insight into Smiley Yangxiao and Jiangxue's friendship. To increase your chances of obtaining this Commission, set your request location to Liyue by opening the Adventurer's Handbook, selecting Commissions, and selecting Liyue from the drop-down on the upper right. After, you need to rely on a lot of luck to land Yanxiao's Dilemma on a random day.
Once you do get the Daily Commission, head to the Wangshu Inn's kitchen and speak with Smiley Yanxiao. He's been asked to cook a meal for a freeloader named Jiangxue. He's displeased by it but asks you to fetch x1 Jueyun Chili and x1 Lotus Head.
Related: All Moonlit Bamboo Forest locations in Genshin Impact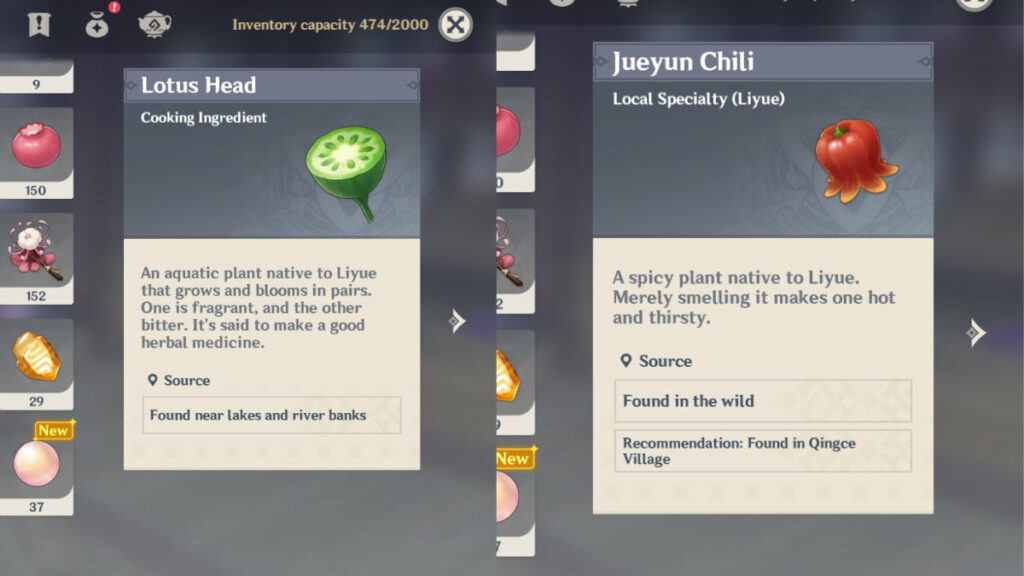 The Jueyun Chili is easiest to find in bundles of three in Qingce Village, while you can find a ton of Lotus Heads in the shallow waters of Yujing Terrace and Luhua Pool. Bring one of each back to Smiley Yanxiao and he'll ask you to take the completed dish to Jiangxue, who's fishing in the small islet located in the northeast of Wangshu Inn.
Speak to Jiangxue, and he'll ask you to thank Yanxiao profusely. Head back to the Wangshu Inn and speak with Smiley Yanxiao to complete this Daily Commission. Completing both Yanxiao's Dilemma and Fishing Jiangxue will unlock the Wonders of the World Achievement called A Nourishing Friendship.
Check out our guide on How to unlock the Absolutely Unique Delicacy Daily Commission in Genshin Impact to complete another food-related Commission.