Perpetual Heart is a 4-star material in Genshin Impact, which can only be obtained by defeating Perpetual Mechanical Array in Inazuma.
Perpetual Heart is a Character Ascension material for Ayaka, so all Genshin Impact players looking to level up the Inazuman Princess must first collect this item from Perpetual Mechanical Array.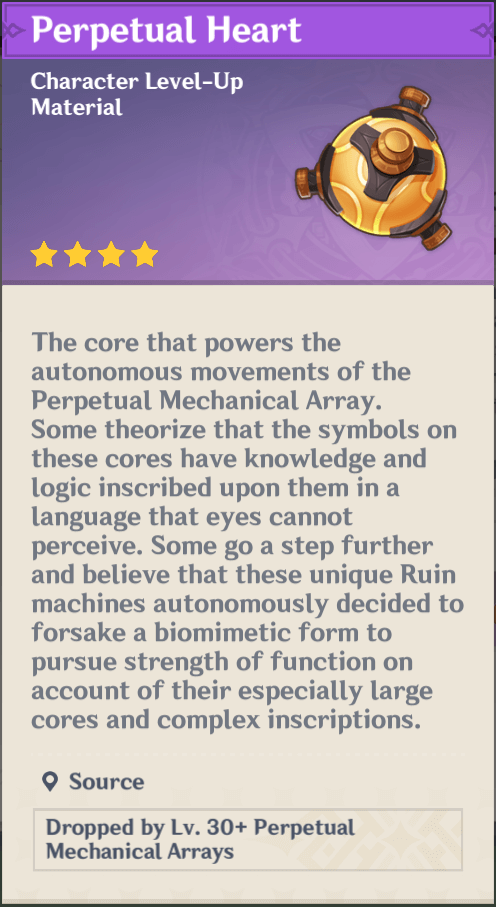 How to find Perpetual Mechanical Array
Finding Perpetual Mechanical Array can be tricky since you can't just stroll into its domain. Instead, you'll need to visit Jinren Island, which is just north of Araumi.
At the spot marked below, there is a ledge you can climb up onto and summon an Electrogram. Use this Electrogram to climb the skies and enter the dimension portal, which will transport you straight into Perpetual Mechanical Array's lair.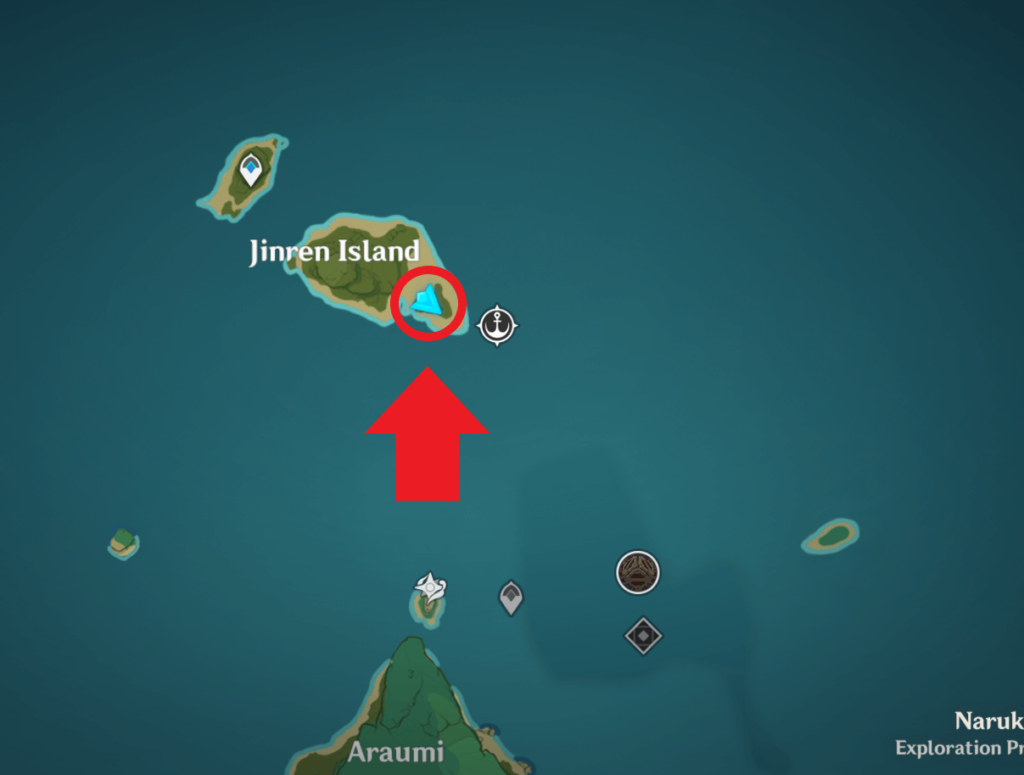 Perpetual Mechanical Array is no joke—get ready for a tough battle. This boss can divide itself into multiple enemies with different attack patterns, so you'll need to stay on your toes.
Collecting battle rewards (which includes Perpetual Heart) will cost 40 Original Resin, although you can also use Condensed Resin to obtain double the rewards.
Take our Which Genshin Impact Character are you quiz, or earn free in-game prizes by redeeming Genshin Impact codes. We've also got details on the next Wish banner.