Fate Points belong to the Genshin Impact feature Epitomized Path, which helps Travelers obtain the weapons they desire from the Epitome Invocation weapon banner. Epitomized Path was added to the game as a permanent fixture in the Version 2.0 update on July 21, 2021, so Fate Points are here to stay.
Related: How to Observe the Mikage Furnace in Genshin Impact
The Fate Points mechanic can be accessed via the icon indicated below. From this menu, you can chart a course towards the featured weapon you'd prefer to have.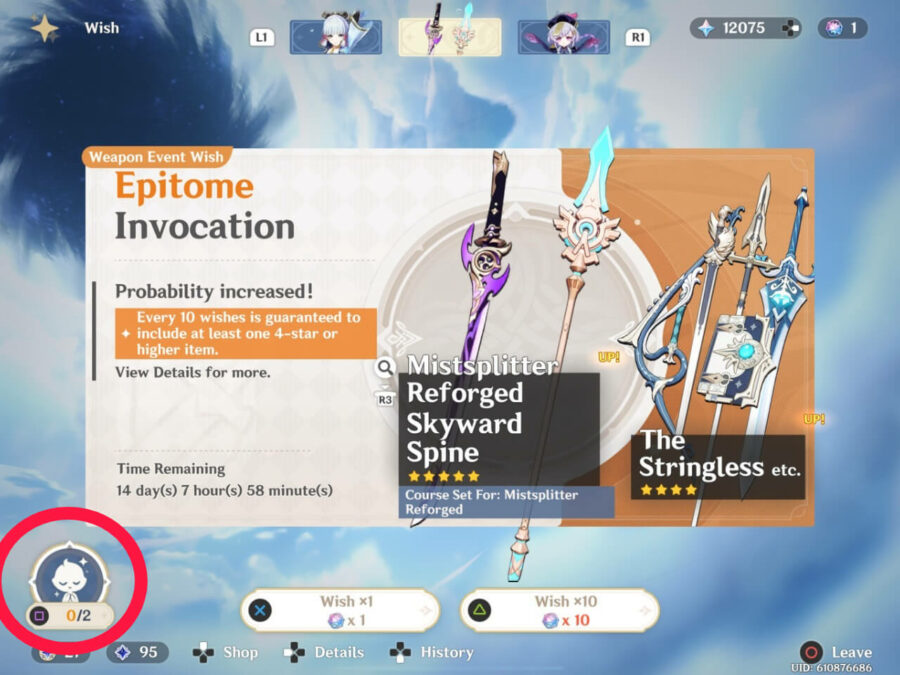 When you receive a 5-star weapon that is not the one you chose, you'll receive a Fate Point. This, of course, means that you'll need to spend Wishes in the Epitome Invocation banner to accumulate Fate Points. Travelers can hold up to two Fate Points at once.
Having two Fate Points guarantees that the next 5-star weapon you receive will be the one you charted a course towards.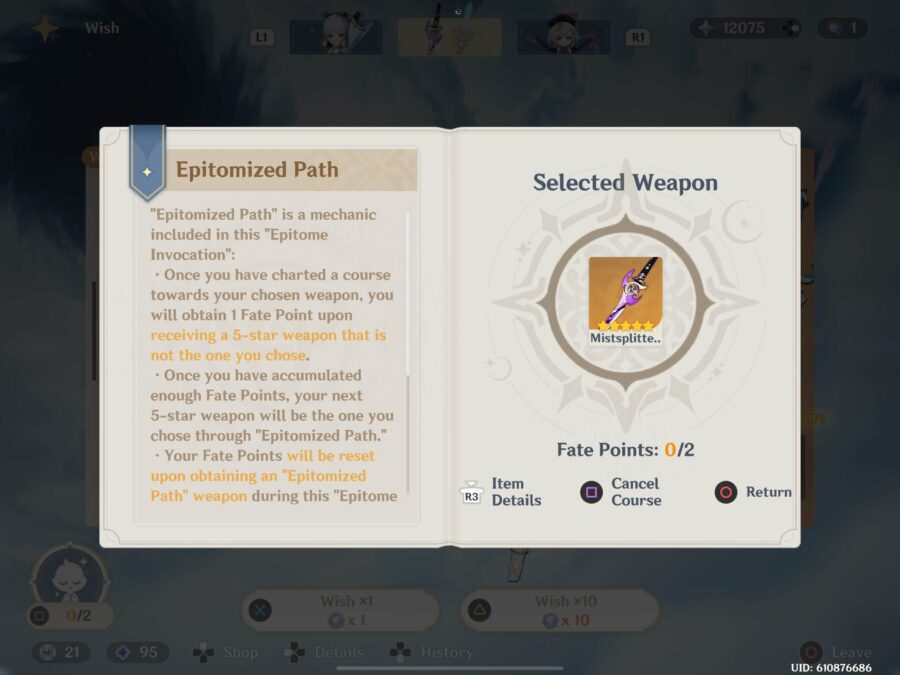 Please note that while you are free to change your weapon preference at any time in Epitomized Path, doing so will clear any Fate Points you currently hold. Furthermore, you cannot accumulate Fate Points if you have not charted a course in Epitomized Path first.
Take our quiz to find which Genshin Impact Vision you've been blessed with by the Archons. We've also got you covered on codes for in-game freebies!