Observing the Mikage Furnace is an objective in the Genshin Impact world quest Tatara Tales, which is automatically triggered when overhearing the conversation at the Kujou Encampment waypoint.
To start this quest, go to the location indicated below on the map.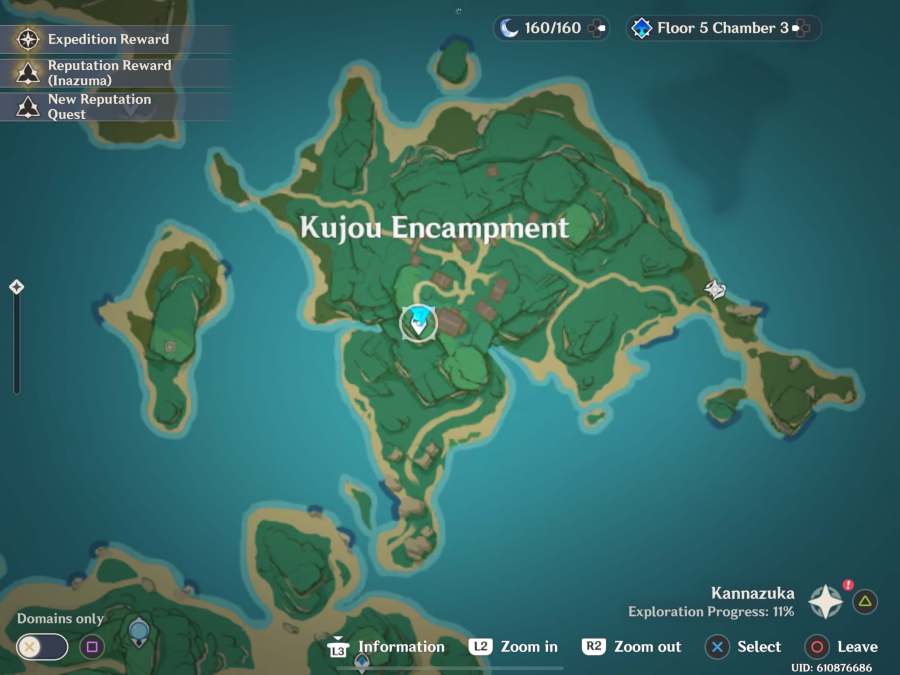 After triggering the quest, speak to Toranosuke and then to the Shrine Maiden, Miyuki. She'll direct you to find a man named Xavier, whose location is marked on your map.
Speaking with Xavier here will prompt you to observe the Mikage Furnace from three different locations. These locations are automatically added to your game map.
Mikage Furnace Locations
Moving from left to right on the map, go to the first Mikage Furnace location and defeat the Fatui Harbingers lurking outside. Then, interact with the golden highlighted spot in front of the barrier.
At the second location, follow the Electro Seelie to its designated post right before the barrier. Interact with the golden highlighted spot here.
Finally, the third location requires summoning an Electrogram to interact with the barrier mechanism, after which you can go to the golden highlighted area to complete your "Observe the Mikage Furnace" objective.
There are a few enemies near this Electrogram, so you may want to take them out before progressing.
Take our Which Genshin Impact Character are you quiz, or earn free in-game prizes by redeeming Genshin Impact codes. We've also got details on the next Wish banner.