Genshin Impact version 2.6 has arrived. With it comes the brand new character, Kamisato Ayato. For those wanting to add the head of the Kamisato Clan to your roster, you might have considered using his signature weapon, Haran Geppaku Futsu. If so, how can you obtain this weapon for Ayato or your other sword users?
Related: Should you pull for Venti or Ayato in Genshin Impact?
Haran Geppaku Futsu is a limited 5-Star weapon. This means that it can only be obtained from the Limited Weapon Event Wish. This can be found under the Wish tab in the menu, or from the Wish symbol at the top right of the game screen. Once you're on the Wish screen, click the third banner from the left with weapon icons on it.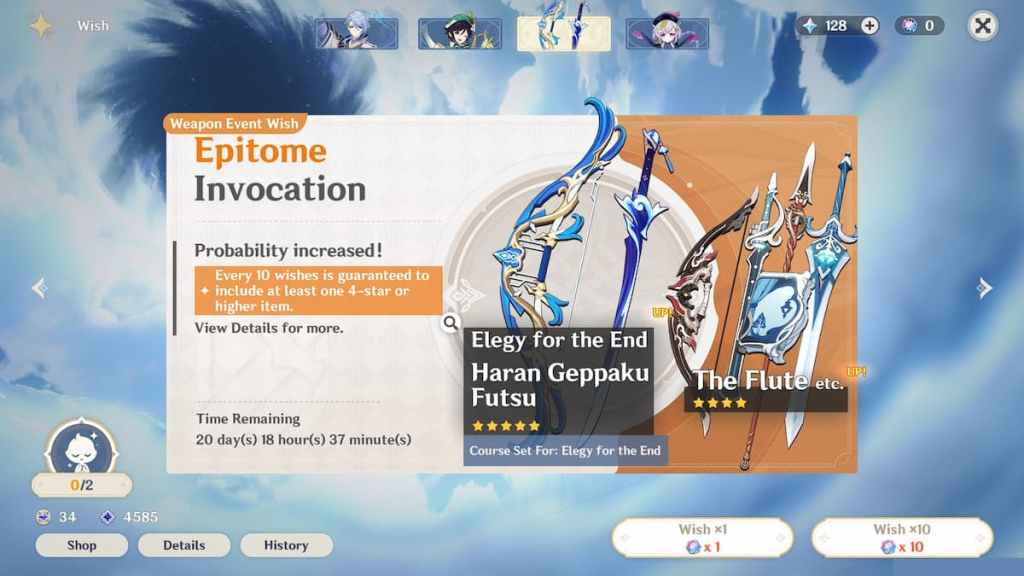 Genshin Impact does have a pity system for 5-Star weapons called Epitomized Path. You can find it by clicking the circular icon with 0/2 beneath it at the bottom left of the Wish screen. This system ensures that after pulling two 5-Star weapons, your third will always be the one you select for your Epitomized Path, in this case, Haran Geppaku Futsu.
For more on Genshin Impact's 2.6 update, check out How to get the Lumenstone Adjuvant in Genshin Impact.