Plumes of Purifying Lights are collectibles scattered around the Girdle of the Sands region in Sumeru's desert area. They look like floating gold orbs, and you can collect up to 36 to offer to the Amrita Pool in the Vourukasha Oasis. When you spot one, you can't just pick it up with the interact button—there are a few extra steps you need to take to get the Plume of Purifying Light.
Before starting, you must complete the prerequisite World Quest called The Splendorous Sky That Day, which will unlock Sorush. You can also unlock the Amrita Pool by completing the Heart of Amrita World Quest.
How to get the Plume of Purifying Light in Genshin Impact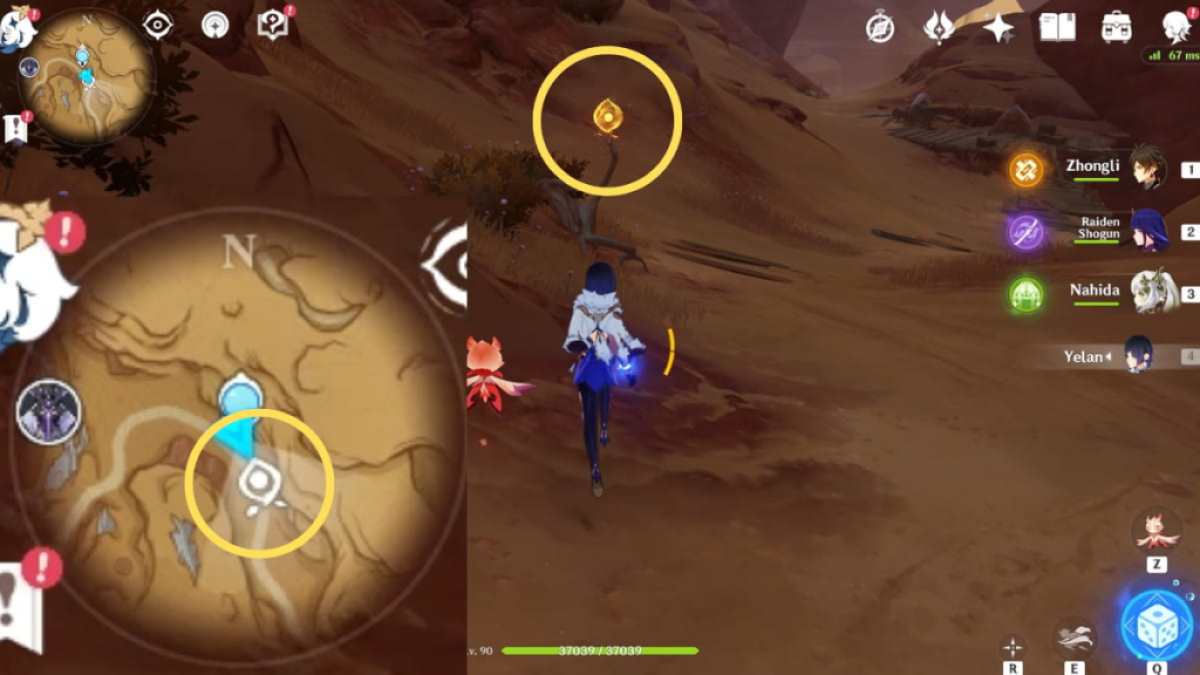 The Plume of Purifying Light is marked by a special icon in the mini-map. It doesn't appear in the World Map and will only show up in the mini-map when you get close, similar to Dendroculus icons. You need to equip Sorush from the Gadget inventory. Sorush can be activated using the Gadget button (Z for PC).
Sorush's controls can be seen on the bottom right of the screen and differ per device. The PC controls are below, but check your screen for your controls:
Right mouse button - fly faster
Space - fly higher
Left CTRL - fly lower
E - use Sorush's power
Related: Genshin Impact Asipattravana Itihasa World Quest guide – Khvarena of Good and Evil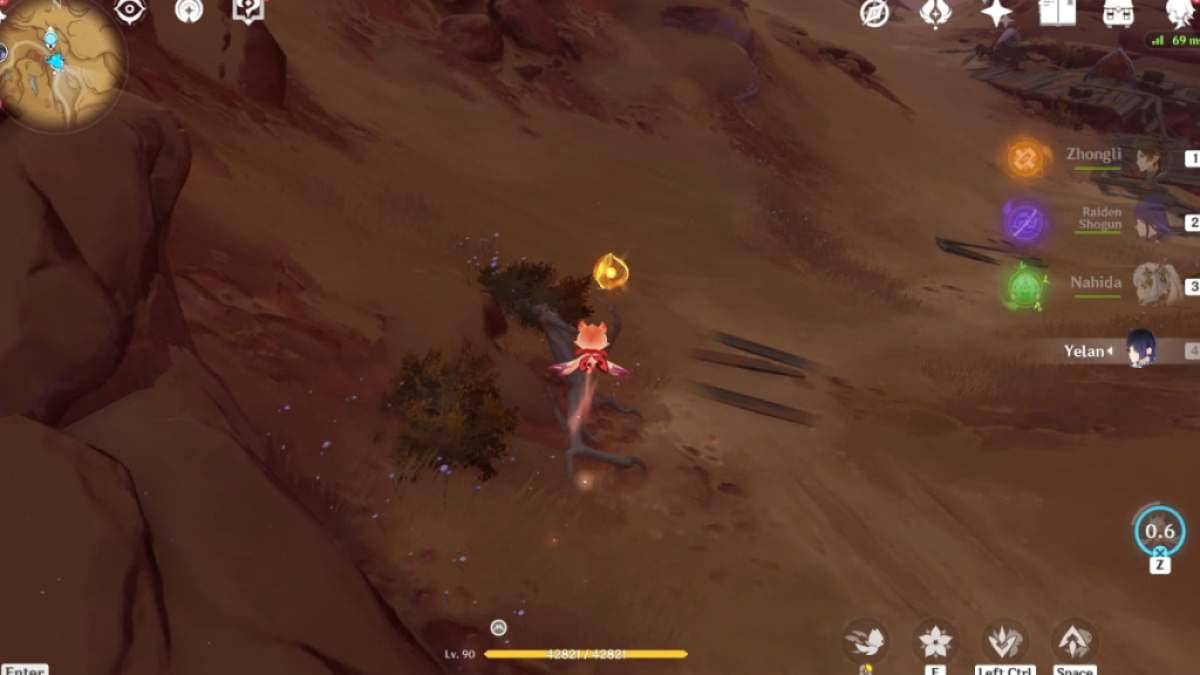 Activate Sorush, then fly toward the Plume of Purifying Light. Use Sorush's Elemental Skill to prompt a mini-game to start. The mini-game involves collecting Plumes of Purifying Light fragments and core(s) within the time limit.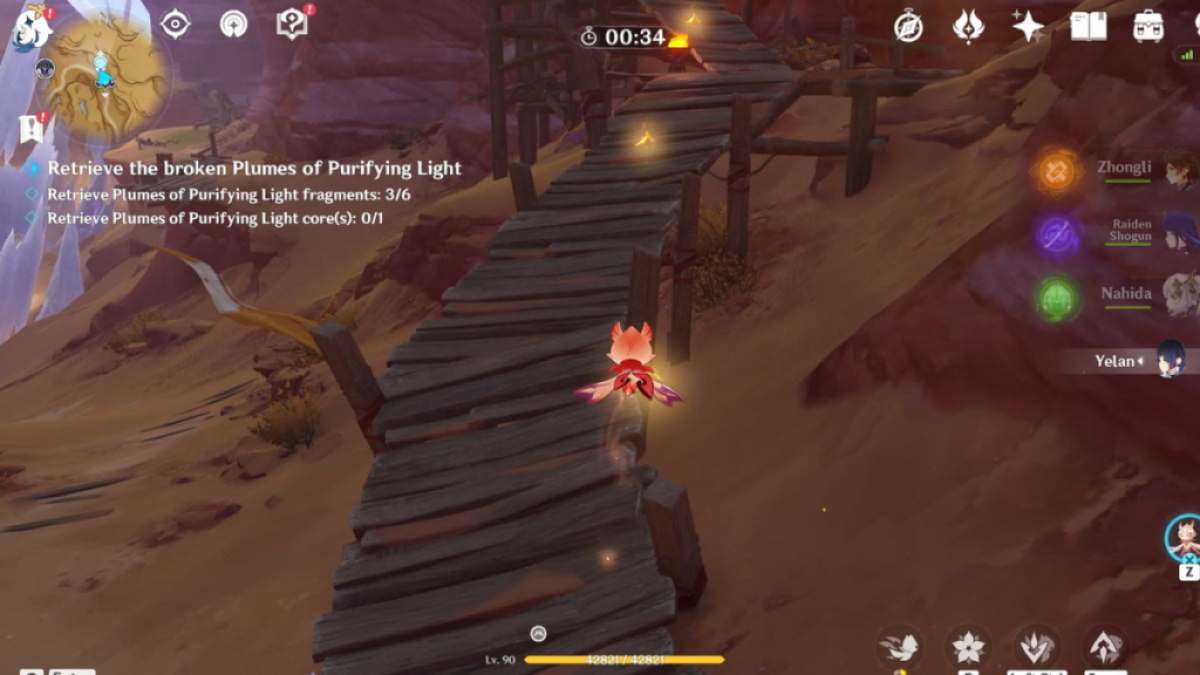 Simply use Sorush to approach the gold particles, automatically collecting them. You also need to fly toward the final Plume of Purifying Light at the end to obtain it. You need to do the same for all 36 Plumes of Purifying Light to complete all offerings for the Amrita Pool.
To collect more resources, check out How to farm Evergloom Ring & find Iniquitous Baptist in Genshin Impact here on Pro Game Guides.