Evergloom Ring is a character Ascension material that can be farmed in the Girdle of the Sands, which is the northwest section of Sumeru's desert area. It can be obtained from the Iniquitous Baptist, a boss that has the ability to switch between three different Elements at a time.
If you need to farm Evergloom Ring for Baizhu and other characters who use this as an Ascension material, here's everything you need to know.
How to get to the Iniquitous Baptist in Genshin Impact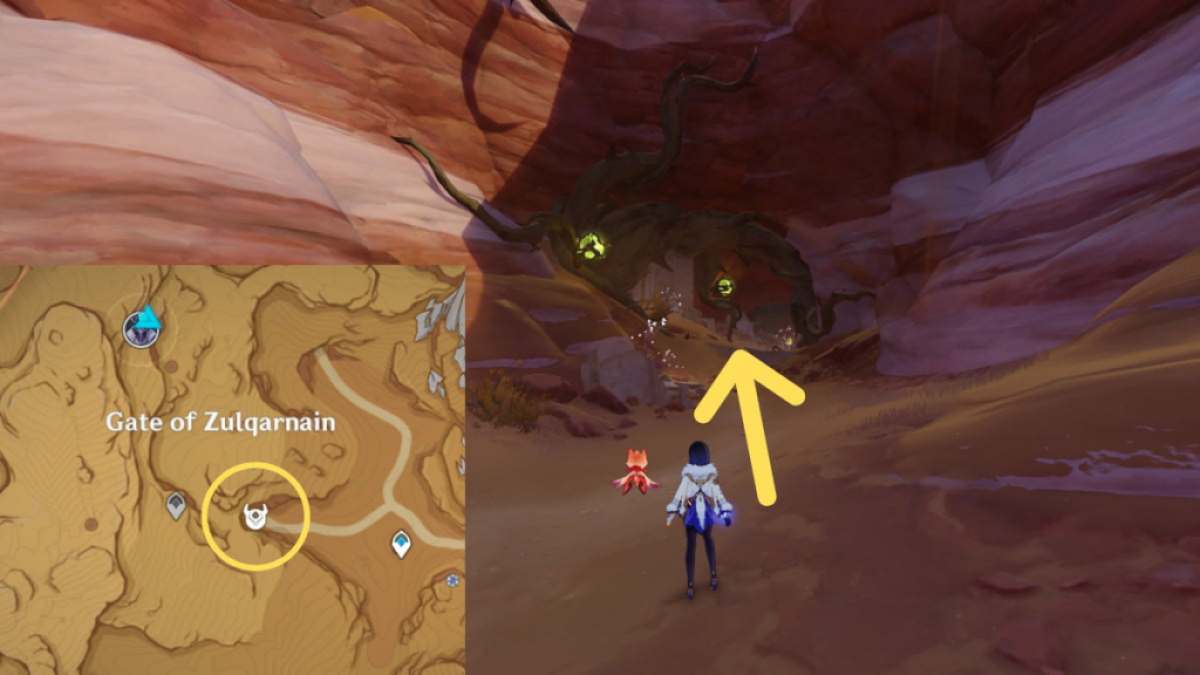 The Iniquitous Baptist is located underground at the Gate of Zulquarnian. You can find the entrance to the cave by heading to the area circled in the image above. Once inside, follow the path forward until you find a huge clearing where the Iniquitous Baptist will spawn once approached.
Related: Genshin Impact The Splendorous Sky That Day World Quest guide – Khvarena of Good and Evil
How to defeat Iniquitous Baptist & get Evergloom Ring in Genshin Impact
The Iniquitous Baptist isn't very strong, but it has an annoying quirk: it will change Elements three times during the battle. Upon approaching the clearing, you'll initially see three Elemental orbs floating around. Pay attention to what the Elements are and prepare a team with characters that can break the shields of the corresponding Elements. The Elements are different every time, so make sure to check before charging in.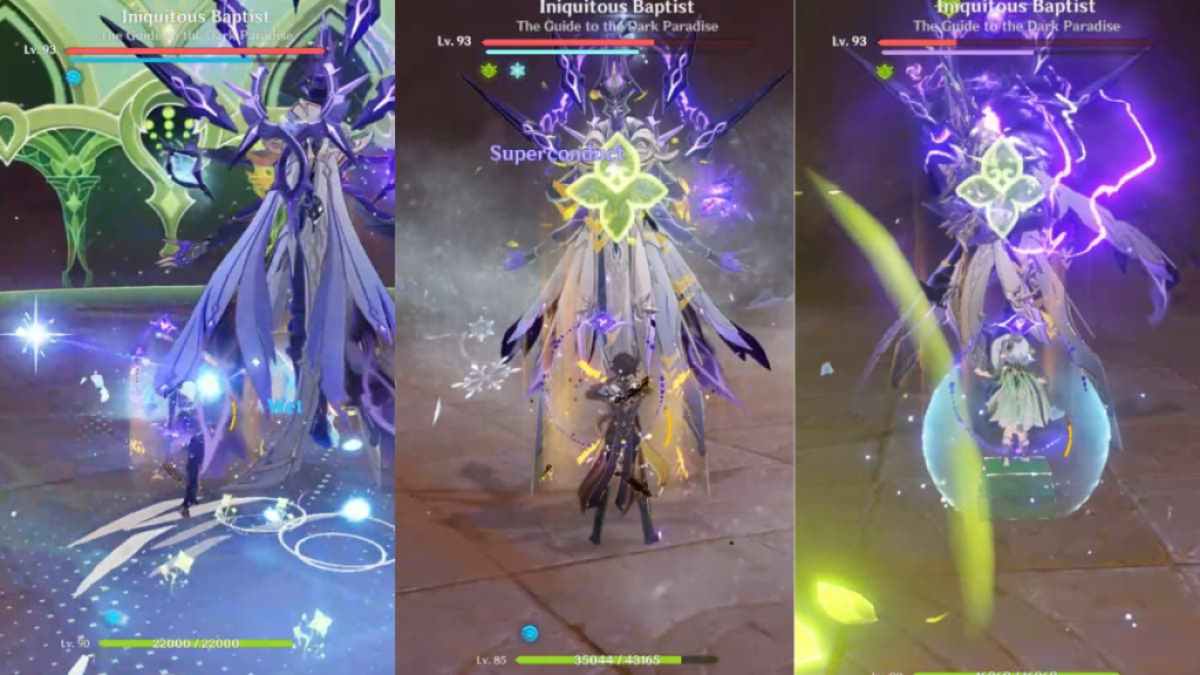 The Iniquitous Baptist will change Elements based on one of the following orders:
Pyro, Cryo, Electro
Cryo, Hydro, Pyro
Electro, Pyro, Hydro
Hydro, Cryo, Electro
While the boss will form an Elemental shield with every switch, keep in mind that it's possible to defeat it without breaking any shield. After defeating the Iniquitous Baptist, you can use 40 Original Resin to claim rewards, including one to three Evergloom Rings.
Check out our guide on Where to find the Setekh Wenut & farm Pseudo-Stamens in Genshin Impact here on Pro Game Guides to farm more boss materials in the desert.