The Setekh Wenut is a Genshin Impact Normal Boss that drops the Ascension material called Pseudo-Stamens. It's used by Alhaitham and possibly other characters that will be released in the future.
It's of the Anemo Element and boasts similar movements with the Ruin Serpent in The Chasm: Underground Mines, but is relatively relaxing to defeat as it has no annoying gameplay mechanics.
Where to find the Setekh Wenut boss in Genshin Impact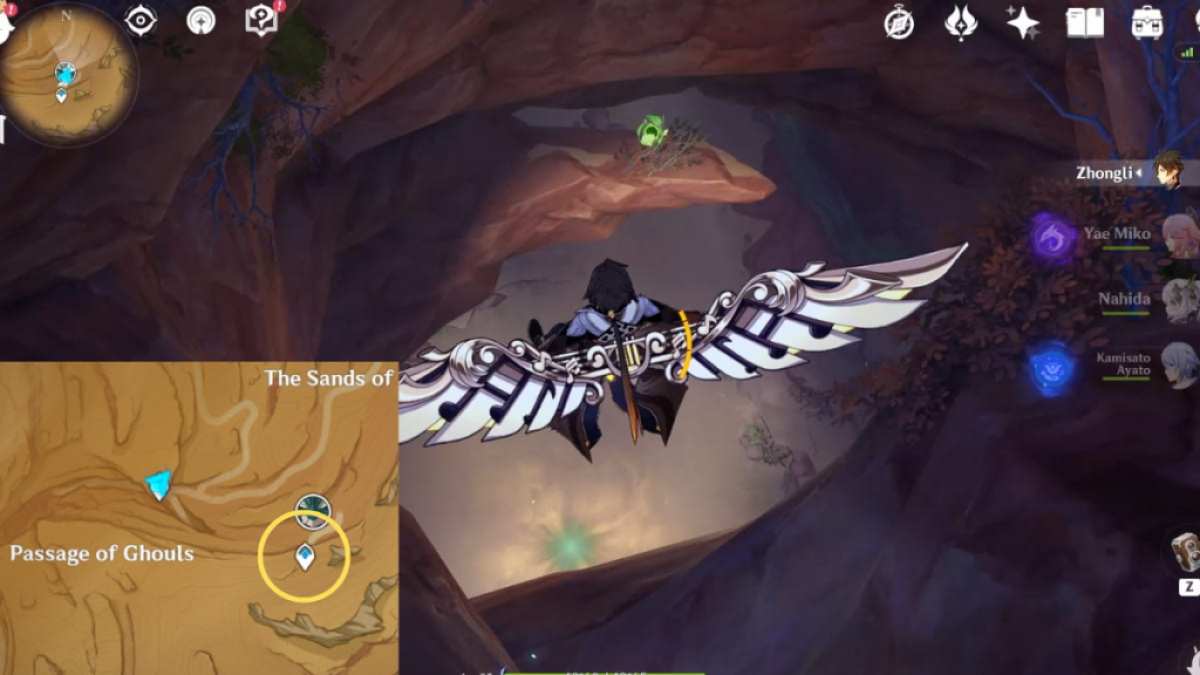 You'll be happy to hear that Setekh Wenut's cave is right beside a Teleport Waypoint, which means that you don't need to place a Portable Waypoint for easy access. Head to the Teleport Waypoint east of the Passage of Ghouls in the Desert of Hadramaveth. From there, glide toward the giant crater on the ground, which will take you directly to the Wenut Tunnels, where the boss lives.
Related: How to unlock the Fane of Panjvahe Domain in Genshin Impact
How to farm Pseudo-Stamens & defeat Setekh Wenut in Genshin Impact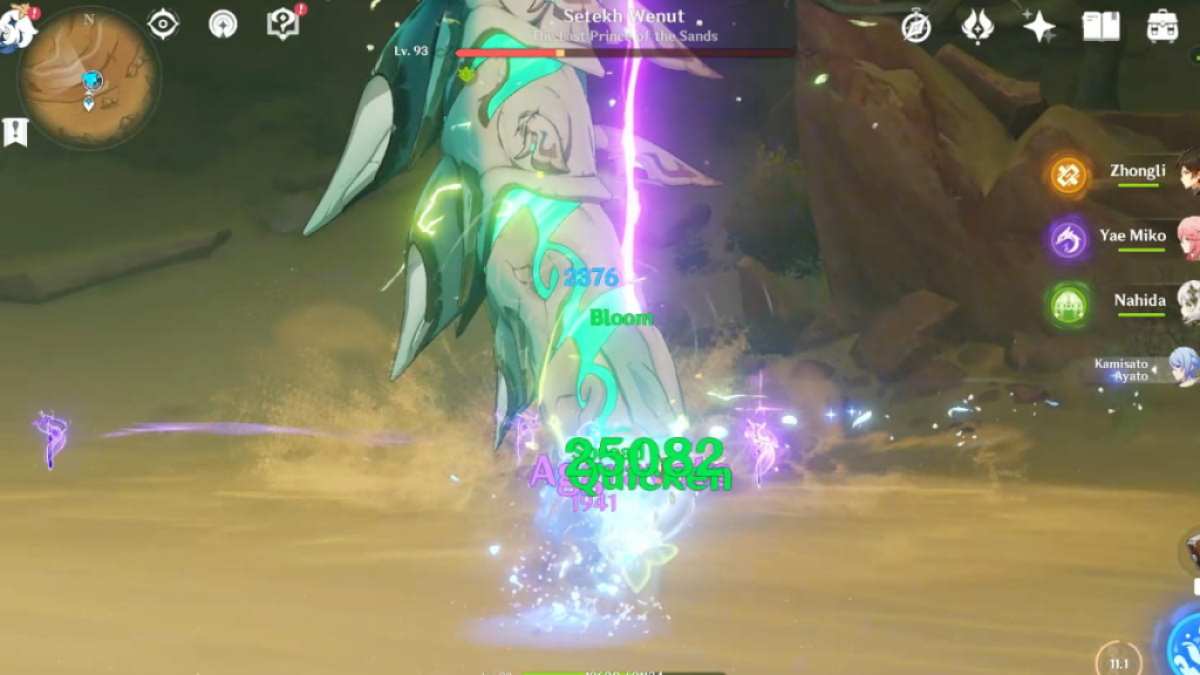 The Setekh Wenut is simple to defeat with no difficult mechanics, so you can power through using brute force. It will regularly dive underground, but you just wait for it to resurface to continue dealing damage, and it moves slowly enough that you don't have to be wary. You can deal damage to any part of its body that's above ground.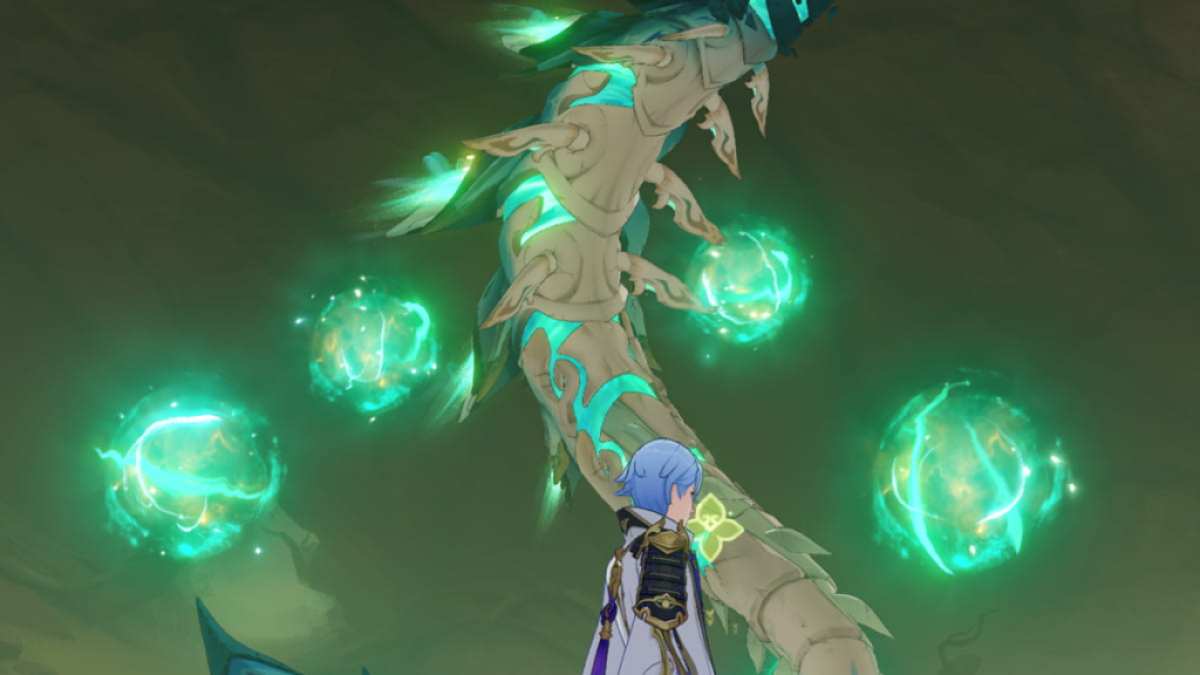 The boss has a special skill where its entire body will go above ground and summon Windbite Bullets, pictured above. If you attack Windbite Bullets using any Element that can react with Anemo (Hydro, Pyro, Cryo, Electro), you'll trigger the Swirl Reaction, reducing the enemy's resistance to the Element it was attacked with. And if you manage to trigger this Reaction with two Windbite Bullets, Setekh Wenut will fall to the ground and become vulnerable for a short period, allowing you to barrage it with attacks.
For more desert bosses, check out our guide on Where to find the Algorithm of Semi-Intransient Matrix of Overseer Network in Genshin Impact here on Pro Game Guides.