The symbol code puzzle is unique to Enkanomiya. It involves lighting up five symbols from stone walls around the region and passing through the transparent walls in The Serpent's Heart in the same order.
You'll find a symbol code puzzle discreetly hidden in a small tunnel in Evernight Temple. Start by heading to the area circled in the image below during Evernight. If you forget to switch daylight settings, don't worry, as there's a day-night switching mechanism at the entrance of the tunnel.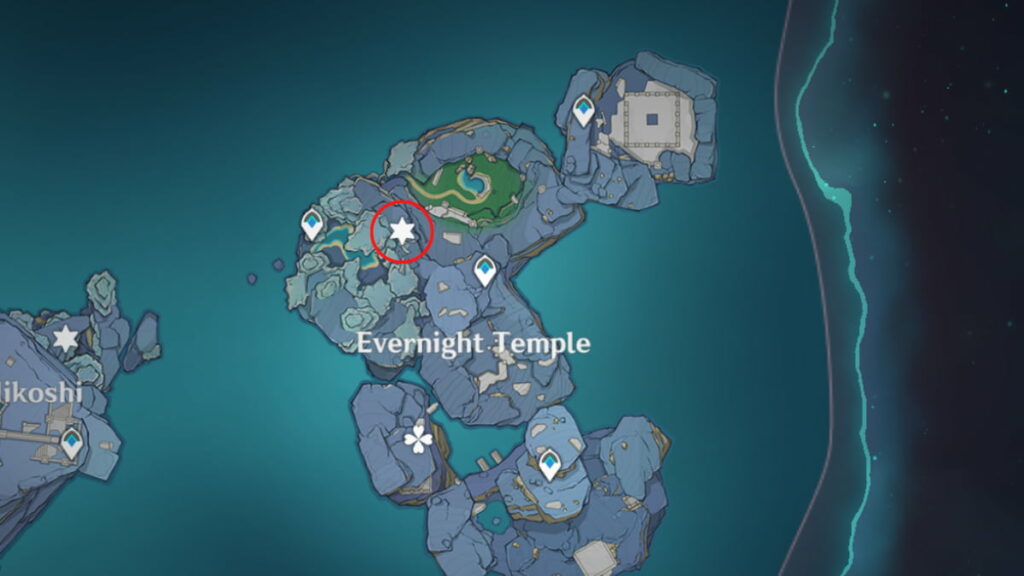 Once you get to the area, you'll find a small tunnel lit up by candles below a cliff. Assuming that the day-night switching mechanism is behind you, enter the tunnel and look to your left. It's a little hard to spot due to the lighting, but you'll find symbol codes on the wall.
Related: How to solve the Pyro Lamp puzzle in the Evernight Temple in Enkanomiya Genshin Impact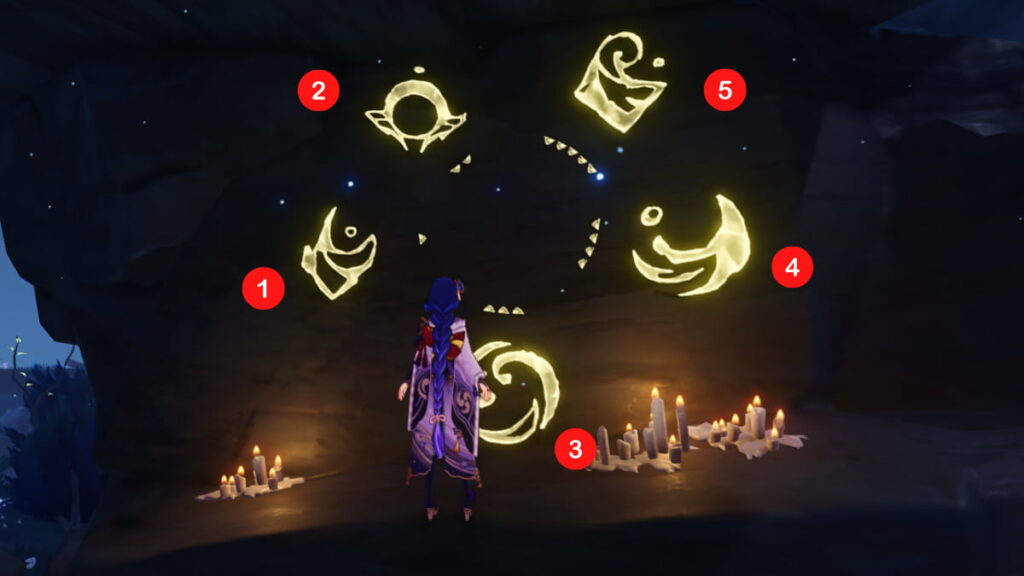 Climb the wall and interact with the symbols to activate them, lighting them up and revealing small triangles beside them. These indicate the order in which you should interact with the walls later on.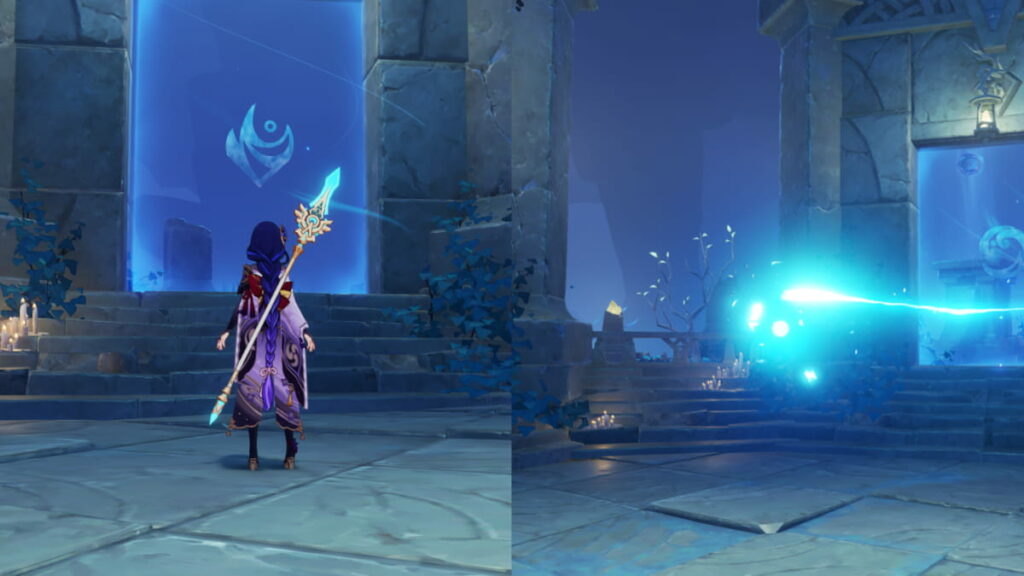 After activating the symbols, head to the altar in The Serpent's Heart and pass through the transparent walls from the inside out in the same order as the image above. Every time you try to exit, you'll be transported back inside as a glowing blue light (this sometimes doesn't happen if you run out too fast, but don't worry, as it won't affect your progress).
Once you've passed through all five walls in the correct order, a small cutscene will play, and you'll be rewarded with an Exquisite Chest.
Check out our guide on How to solve the Whitenight barrier puzzle southwest of The Serpent's Heart in Genshin Impact while you're in the area.