The Star-Seeker's Sojourn is a Genshin Impact event that runs from October 21, 2022, to October 31, 2022. You must help a child named Banu search for seven Future Stars that unlock during the first seven days of the event with the help of a Gadget called Banu's Wisdom.
How to unlock the Star-Seeker's Sojourn event in Genshin Impact
This event is open to all players who have completed the following prerequisites:
Once you've met the above requirements, you'll automatically get an Event Quest called Where the Future Stars Fall, where you must speak with Banu in Pardis Dhyai.
Related: Genshin Impact – How to Get Gilded Dreams Artifact Set
Genshin Impact Star-Seeker's Sojourn event guide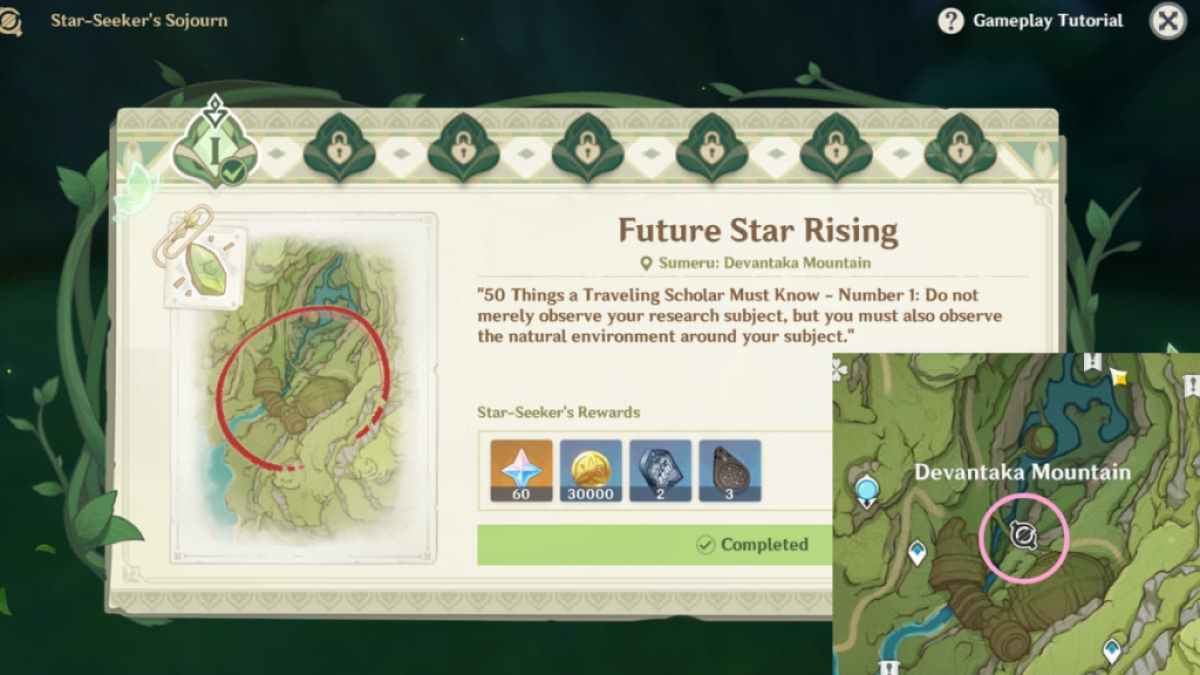 Banu will give you a Gadget called Banu's Wisdom, which you can use to find Future Stars in the designated event areas. Head to the event menu, select Star-Seeker's Sojourn, and click View Details to find the list of all of the general search areas, which unlock once per day for the first seven days of the event. Choose your destination to prompt an event icon to spawn in the World Map. Head over there to begin your search.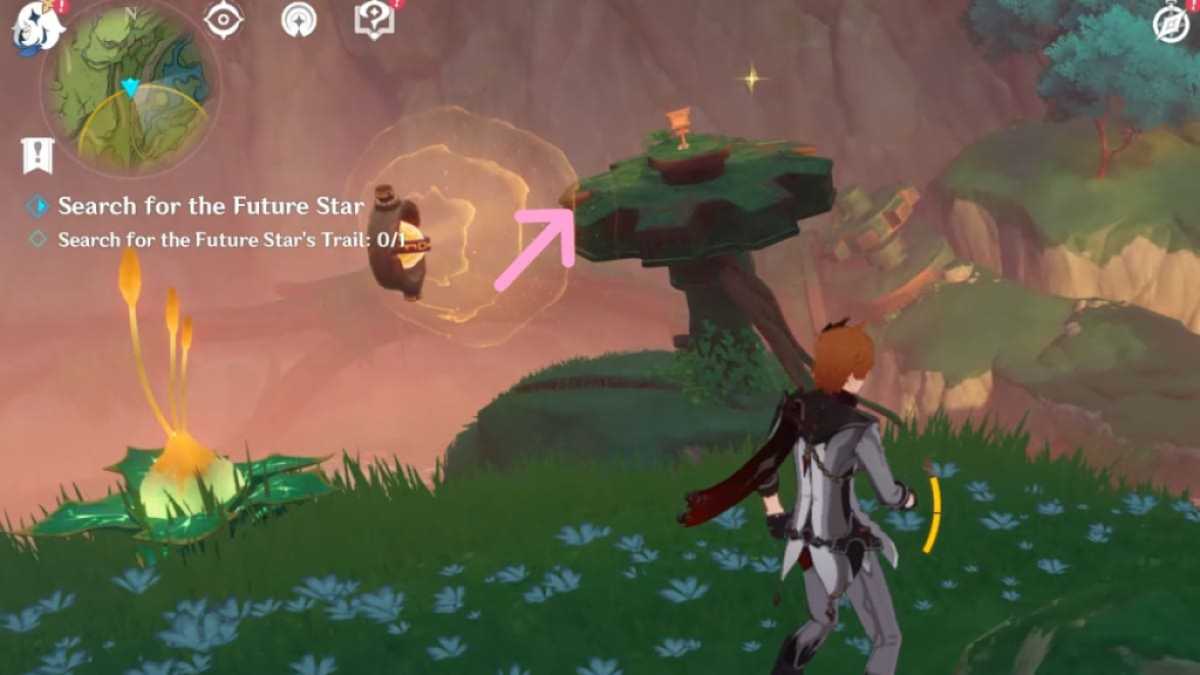 The event area is highlighted in the mini-map (but not the World Map). Within this area, equip Banu's Wisdom from the Gadget section of the Inventory, then activate it to prompt a small device to spawn. The device will release waves that depict the direction of the Future Star puzzle. You can keep activating Banu's Wisdom as you follow the device's directions until you eventually spot a signpost with a glowing spot.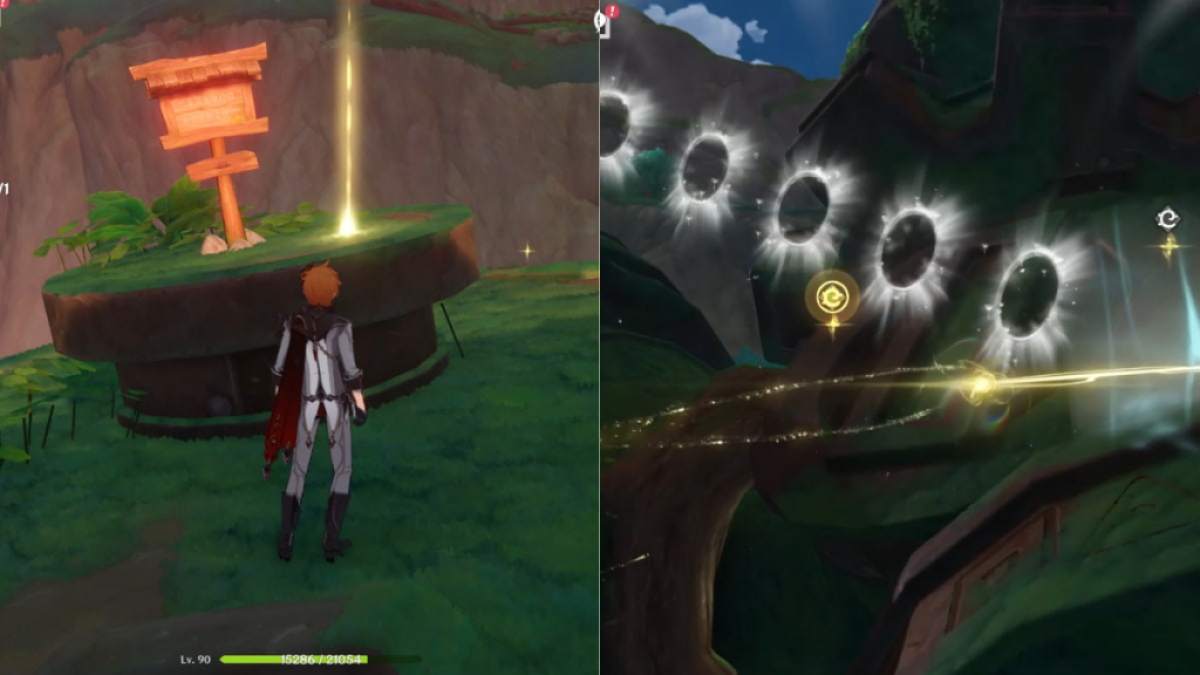 Interact with the glowing spot to initiate a small puzzle that you must complete in order to find the Future Star. If you get lost, you can activate Banu's Wisdom to help you find your way again.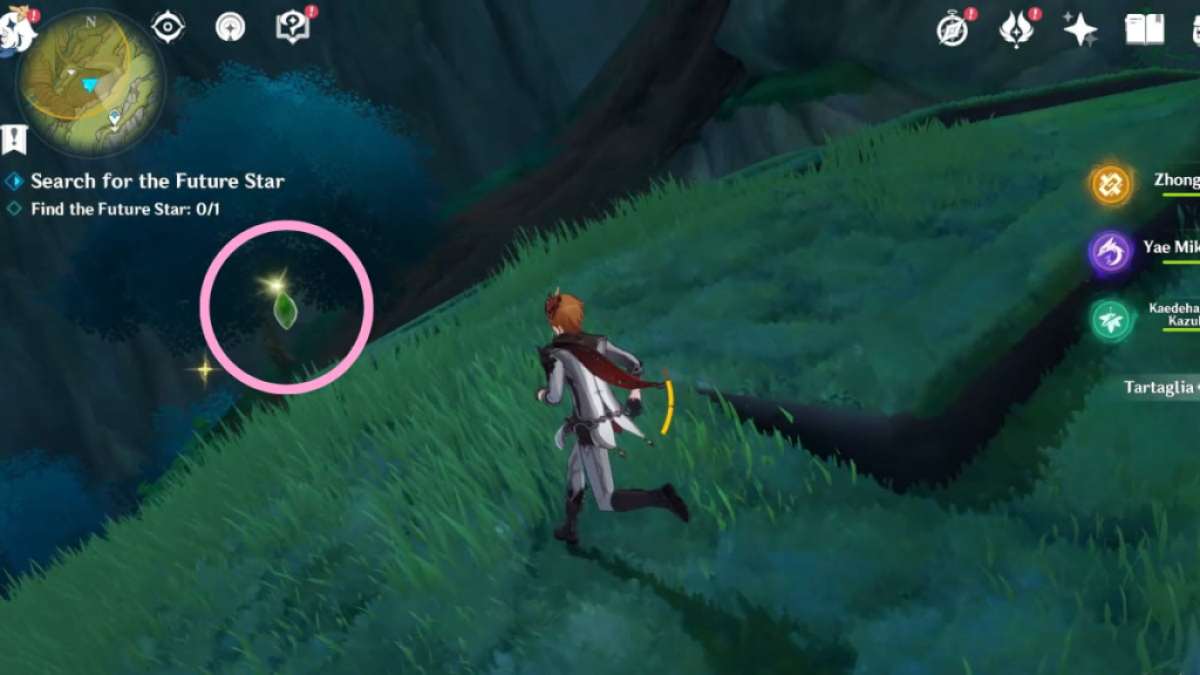 For your reference, the Future Star looks like a floating seed. Approach it to complete the objective for the event area. Don't forget to claim your rewards from the event menu!
Check out our Genshin Impact Extraordinary Traveler HoYoLAB event guide – win a Tartaglia pillow & more to score some real-life merch.