The deserts of Sumeru are dry and scorching hot, but they are not without water. In the midst of the rolling dunes, the occasional oasis can be found, serving as tiny pockets of respite in an unforgiving landscape. These oases are often accompanied by plants that resemble palm trees, which drop Ajilenakh Nuts if attacked.
Where are Ajilenakh Nuts in Genshin Impact?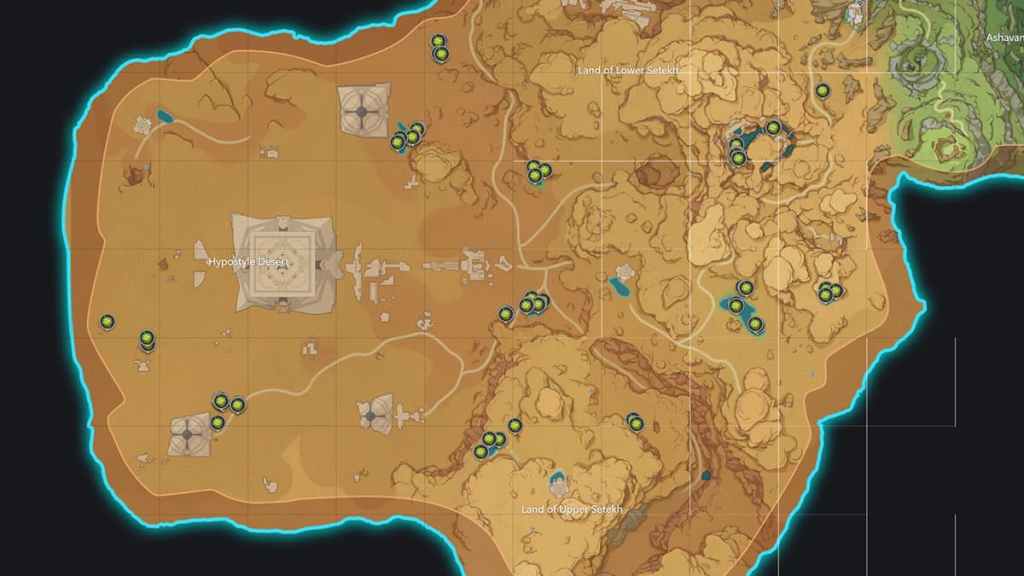 Here is a map of the spawn locations for Ajilenakh Nuts. They often grow in clusters around bodies of water, and frequently hang from Athel Trees. To gather some of these materials quickly, teleport to the waypoint northeast of The Dune of Carouses, and there is an oasis with six Ajilenakh Nuts directly next to it. Another prime location is found by teleporting to the waypoint south of Dar al-Shifa, then walking west to a large lake. Here, you can find seven of the materials around the water.
Where can you buy Ajilenakh Nuts in Genshin Impact?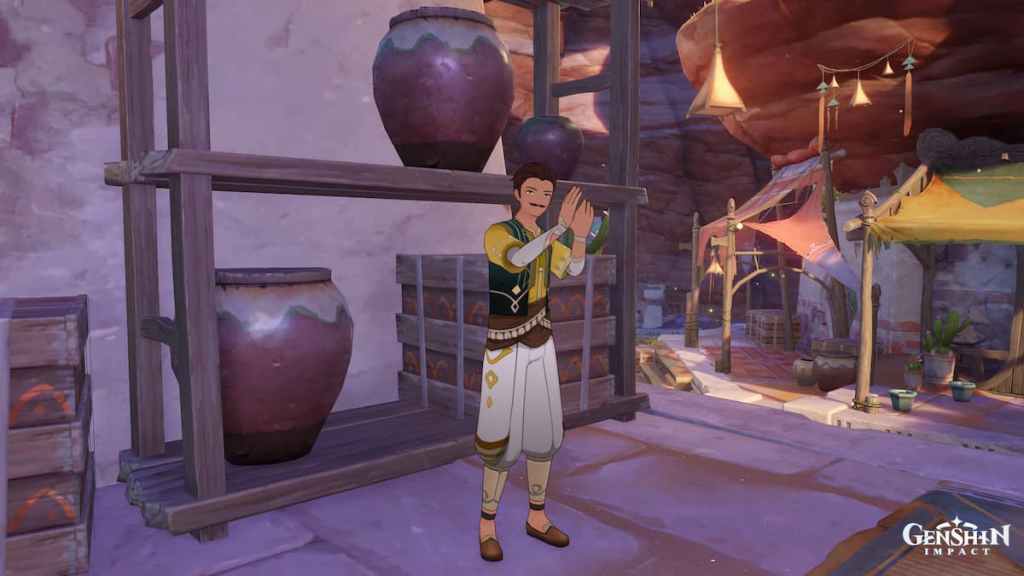 You can purchase Ajilenakh Nuts from the merchant Azalai in Aaru Village, who sells them for 240 Mora each. He only has 10 of these materials in stock at a time, but he restocks every two days. There are currently no cooking recipes that use this ingredient, although it is listed as a cooking ingredient in the player's inventory, so it is likely that a few recipes will be announced in the near future.
For more Genshin Impact guides, come check out Where to find Redcrest in Genshin Impact here on Pro Game Guides.