Scarab is a local specialty that can be found in Sumeru's desert region. It can be used as an Ascension material for Cyno and possibly other upcoming characters as well. Unlike most local specialties, Scarabs are moving, living creatures but move slowly and tend to camouflage really well with their surroundings—an upgrade to Inazuma's notorious Onikabuto.
All Scarab locations in Sumeru in Genshin Impact
Scarabs are little bugs that live in Sumeru's desert region. If you're in a hurry, your best bet is to focus on the Hyspostyle Desert, the western area filled with Dunes, where most Scarabs are clustered. Reference the image below for the locations of all Scarabs in Genshin Impact.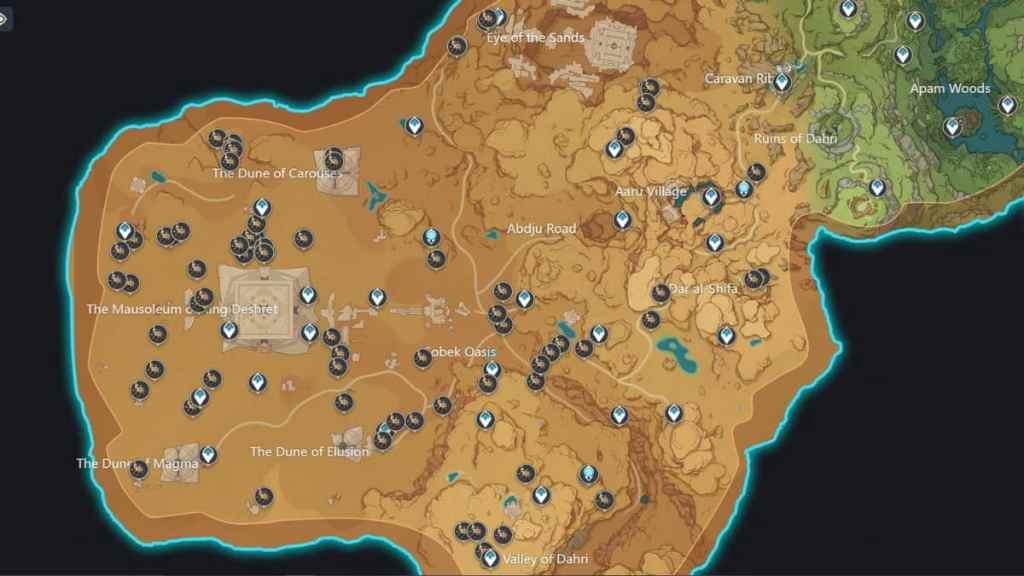 How to farm Scarabs in Genshin Impact
When farming for Scarabs, you need to keep your eyes peeled as the little bugs are similarly-colored to the desert environment, making them relatively hard to catch. While they're moving creatures, they move very slowly and will only walk within a small range, so they won't deviate too far away from the positions marked in the image above.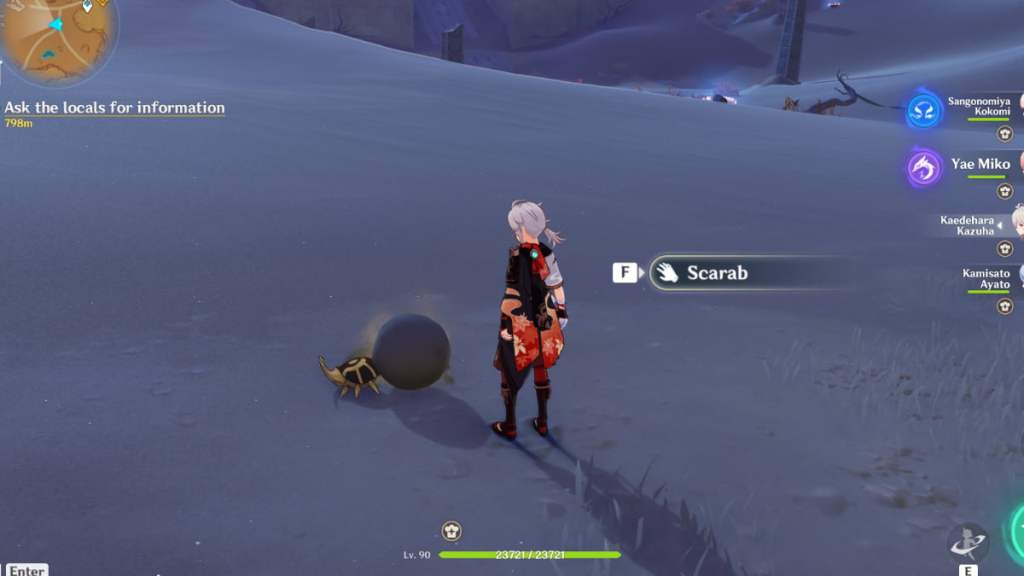 Scarabs have a habit of rolling sandstones, which gradually increase in size. So when you find a suspicious moving ball while traveling across the desert, approach it as it's likely being moved by a Scarab!
Check out our guide on Where to find Kalpalata Lotus in Genshin Impact to find more local specialties in Sumeru.