Says He Who Seeks Stones is a World Quest that can be accepted from Muning at the entrance of The Chasm in Liyue after completing the Surreptitious Seven-Star Seal Sundering. He will ask you to collect three Archaic Stones, which can be found in The Chasm above-ground.
However, speaking to him two more times after the World Quest will prompt him to ask for three more Archaic stones each time in exchange for Primogem rewards. There are nine Archaic Stones to collect in total—here's where you can find them.
What Do Archaic Stones Look Like?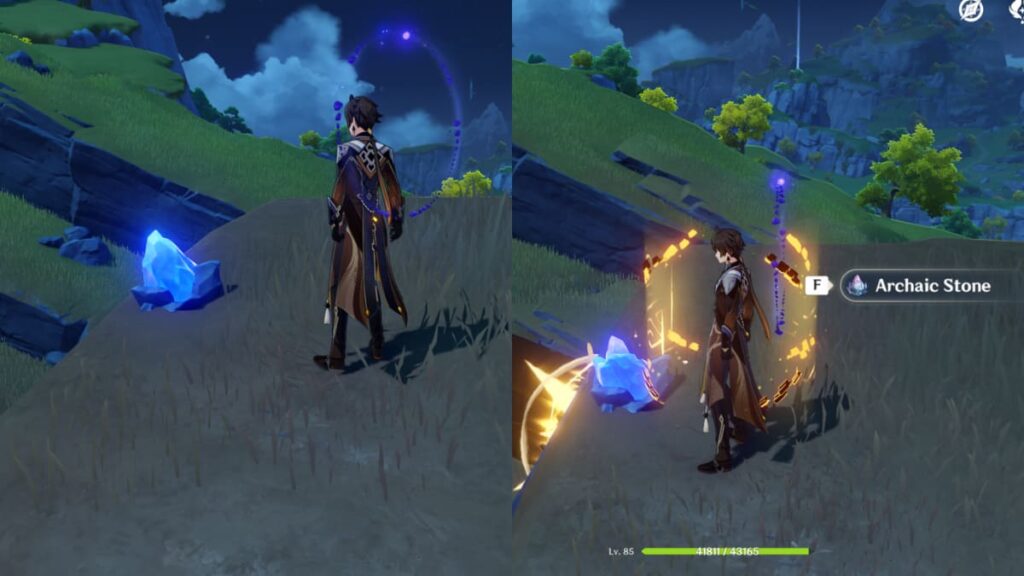 Archaic Stones are stored inside blue, glowing rocks that appear in The Chasm above-ground. You need to attack them with a claymore or Geo Damage to break the outer shell and collect the Archaic Stone inside.
Where to Find Archaic Stones in The Chasm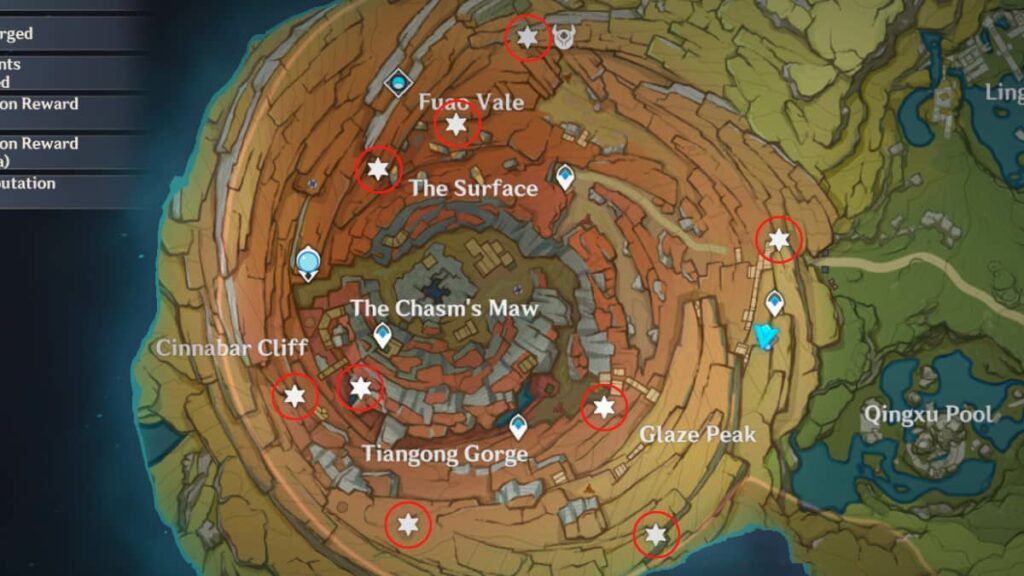 Reference the image above for the location of all nine Archaic Stones to send to Muning. Since most of them are located on cliffs that are difficult to scale, it's highly recommended to pick one stone and then go around in a circle, traversing through cliffs instead of land. This will save you time from climbing mountains.
All of the Archaic Stones' locations are straightforward and should be easy to spot, except for the one in Fuao Vale. To find the Stone, head to the Teleport Waypoint in The Surface and go through the cave beside it before matching your position with the map above.
Completing the World Quest
After obtaining all Archaic Stones, go back to Muning to give him the three he asked for. Speak to him again to give him three more, and then speak to him a third time to give the last three. You must send him Stones all three times to unlock his next World Quest: The Chasm's Bounty.
Check out our guide on How to find and use the Treasure Map Fragments in The Chasm in Genshin Impact to further explore the region.