The Unusual Hilichurl is a special kind of monster that can be found chilling in Monstadt and Liyue. Its mask contains the Chinese character for Wei, which refers to Da Wei—a self-insert character that can be found in most of miHoYo's games to refer to its CEO, Liu Wei.
Unusual Hilichurl Locations: Monstadt
There are a total of six possible locations for the Unusual Hilichurl to spawn in Monstadt. It's fond of hanging out in edges and cliffs.
Unusual Hilichurl Locations: Liyue
There are eight possible locations for the Unusual Hilichurl in Liyue. The region is quite big so the map has been divided into two below.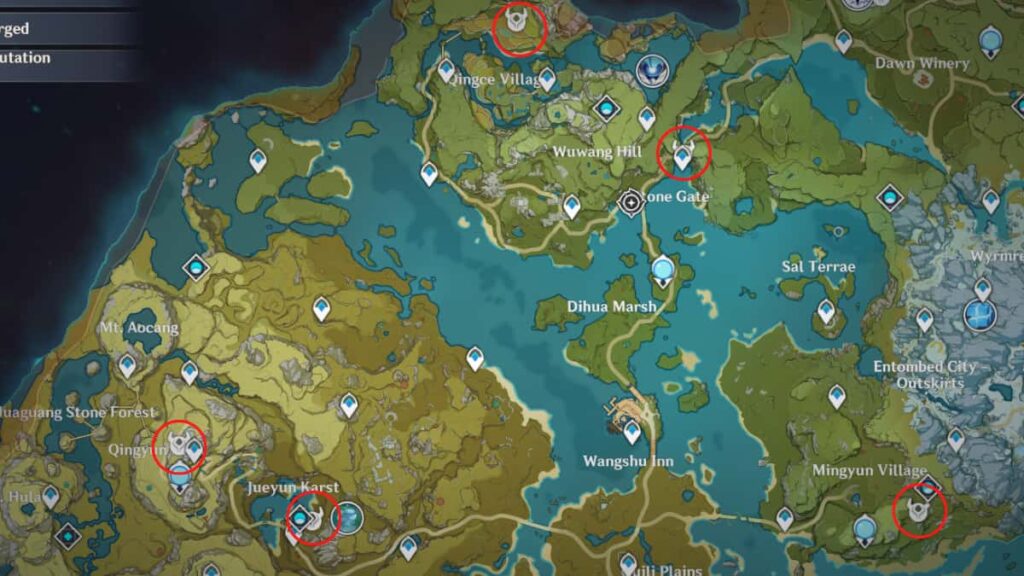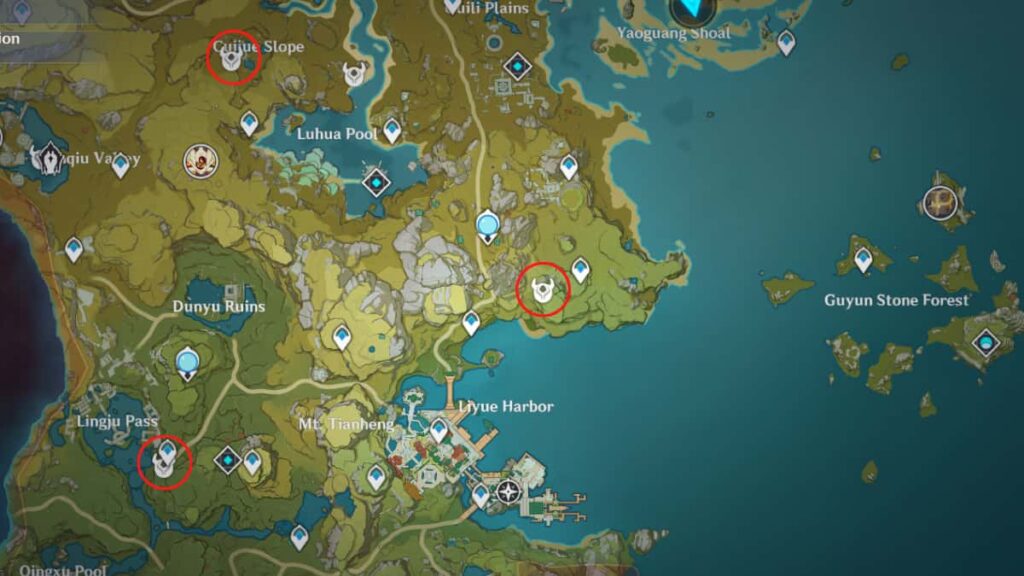 Unusual Hilichurl Mechanics
Players can encounter up to 10 Unusual Hilichurl per day. However, you can only encounter two in your World—you'll have to intentionally search for the other eight in friends' Worlds through Co-op mode.
Only one Unusual Hilichurl can spawn in your World at a time. That means you need to search for one in all 14 possible locations, defeat the one you find, then search the other 13 locations again for the second one.
The Unusual Hilichurl is a docile enemy, so it won't attack you unless prompted. After defeating the second Unusual Hilichurl in your World, you need to wait 12 hours for it to spawn again. If you forget to fight one that you found, it will stay in the same spot for the next 12 hours.
Rewards and Achievements
Each Unusual Hilichurl will grant you 18 Adventure EXP plus some Cabbages and Mora, with a maximum cap of 180 Adventure EXP per day (10 battles). They're not impressive rewards, but completionists will want to put in the effort to obtain the Unusual Hilichurl-related Achievements.
You can get the ...Well, That Was Strange Achievement under the Challenger: Series II category by defeating one, 20, and 50 Unusual Hilichurls. These will grant you five, 10, and 20 Primogems, respectively.
Make good use of those Cabbage drops with some cooking. Check out our guide on How to make all Special Dishes in Genshin Impact to make your favorite characters' must-have dishes.