Gran Turismo 7 is coming to the PlayStation 5 in the near future. It was announced during the huge reveal of PS5, where we got some wonderful in-game footage that looks absolutely amazing. We'll be taking a look at all of the information about the game including the release date, and anything else that is revealed.
Gran Turismo 7 Release Date and Trailer
The release date for Gran Turismo 7 is March 4, 2022. The game will be released on both PS4 and PS5 consoles exclusively.
Related: Leaked PlayStation 5 box art show potential of PS5 launch titles
Gran Turismo 7 Pre-Order Information
It was announced recently that this PlayStation exclusive will be available for pre-order digitally from September 21, 2021. The physical pre-orders will vary depending on the region and country you are in.
Gran Turismo 7 First Trailer
You can see the first reveal down below:
More Details on Gran Turismo 7
Here's a look at GT Town, where it appears you'll be able to select from what you would like to do. Purchase cars, practice your driving at school, or go compete in championship races!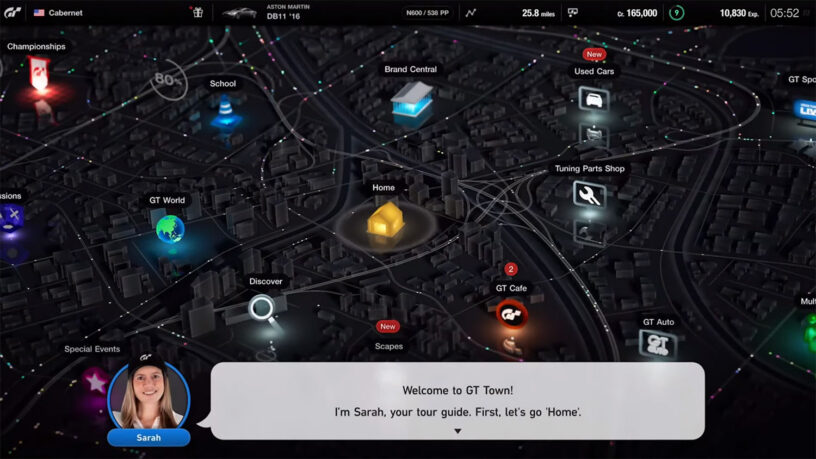 Once again the main focus of the game will be a single-player campaign, where you can take part in races on real-life tracks, closed roads in public cities. There will also be a huge array of licensed cars at your disposal. Gran Turismo 7 also aims at 4K resolution in 60FPS including Ray Tracing and HDR. We will see how this works out because promises are one thing, and as we have seen with Deathloop, you sometimes still have to choose between the 60FPS or 4K.
Like in previous installments, the gameplay core is focused on simulation driving. Advanced physics engine allows to include multiple factors into consideration which makes it one of the most anticipated simulation racing games ever, especially with the dedicated PlayStation 5 version.
For more on racing games check out How to sell cars in Need for Speed Heat.