One of your first big quests in Grounded is to start up the Mysterious Machine. Unfortunately, when you try to start it up, some of the lasers that power it up are not functioning correctly. There's one that is being blocked, and the other one is working sporadically, so you'll need to figure out why!
To fix the mysterious machine, you will need to chop down the blade of grass that is blocking one laser. Then you'll need to follow the trail towards the flickering laser to stop some mites from chewing on the wire and disrupting it! That doesn't sound too difficult, but you will want to be prepared for both challenges, and we'll guide you through that process below.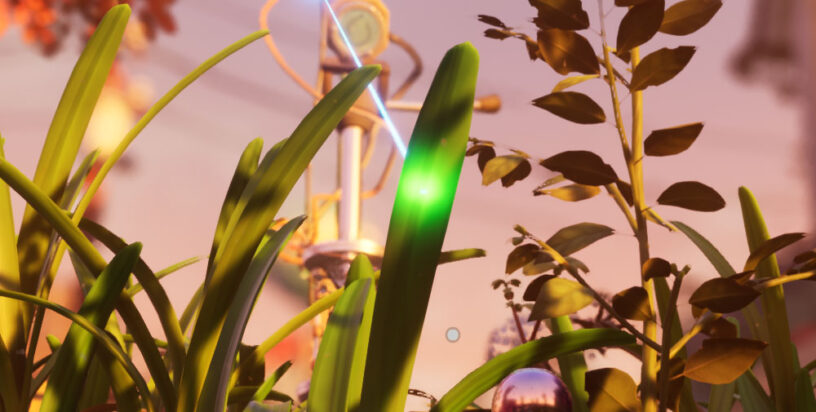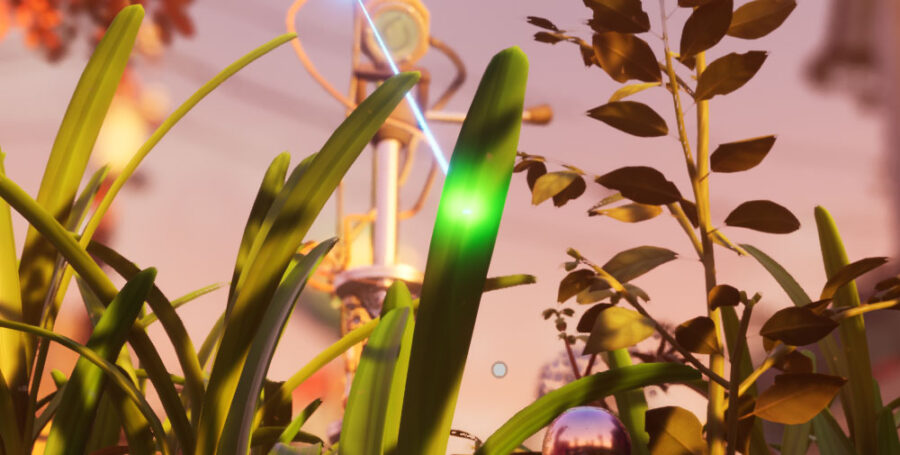 If you look up into the air away from the receptor that isn't receiving power then you'll see that it is being blocked by a blade of grass. You need to chop this down, but before you can do that you will need yourself an axe. This will require you to collect some materials and analyze some things before you can craft one. You can find those details in our how to make an axe guide.
Once you have the axe, head over to that particular blade of grass and chop it down. That will free up the laser to power up the device. Since you've just chopped down the grass, you might as well pick up those grass planks and make yourself a Workbench!
For the next part, you will really want to have yourself a weapon. This is required because you're going to get attacked by red mites that are chewing on the cord and disrupting the power flow. You will also need some sap, sprigs, woven fiber, and dry grass chunks. The reason for this is because when you follow the wire, you will enter a dark cave and it's very hard to see. You can somewhat make your way down here, but it's way easier if you have a torch. I recommend crafting a Pebblet Spear and Torch before deciding to finish this quest.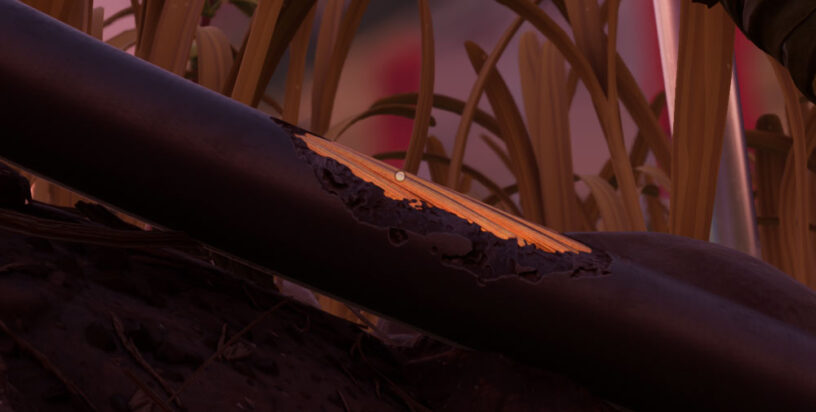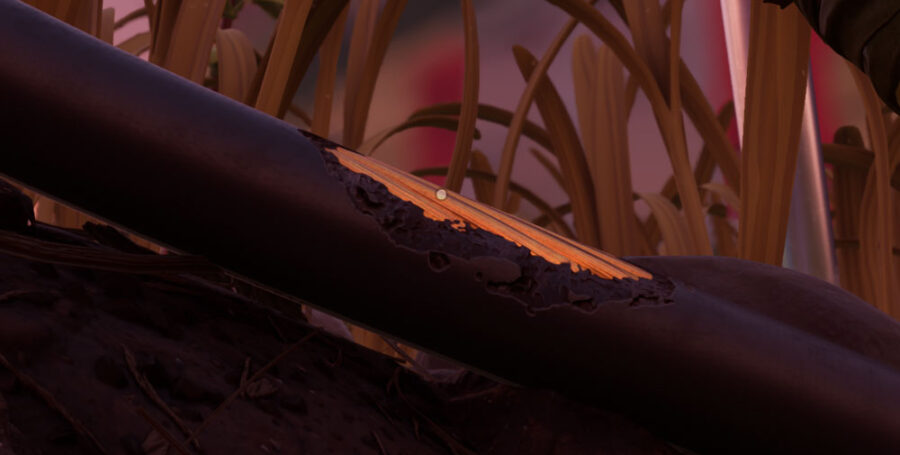 Look up towards where the laser is flickering and walk towards it. You should find a path and along that path will be the power cord. You should see some mites chewing on the frayed portions of the wire. Attack them with your weapon to get them off. Once you're in this area, you will find that you might get attacked periodically. Try to just hack away at any bugs that try to stop you while you follow the cord. Continue to remove the bugs and you should reach a small hole of sorts.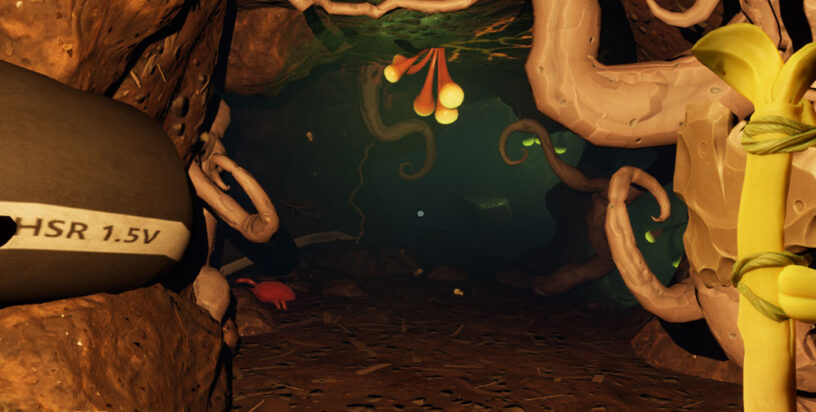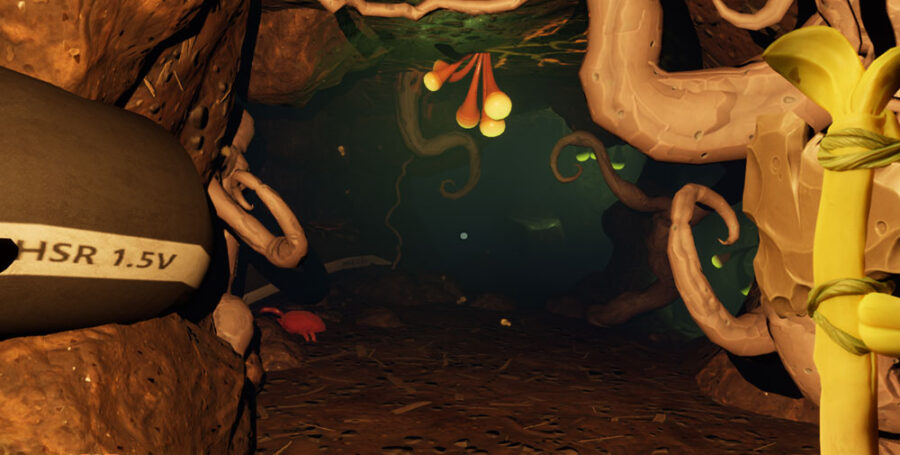 Take out your torch and light your way along the cord and taking out any mites you see. I would go slow here, because it's easy to get surrounded by them. Once you reach the end of the cave you should be able to take out the last mite on the cord which will power up the laser fully!
Now that you've done that, head back to the Mysterious Machine and you can power it all the way up and see what it does!