If Grounded multiplayer mode is not working, there is a couple of things you can do. To fix any issues you may be experiencing with server visibility, you will need to locate the Xbox live settings on your computer. Here's how to solve this problem quickly so you can return to playing Grounded!
How to fix Grounded Multiplayer
You can fix Grounded multiplayer by typing Xbox or Xbox Networking in the search box on the bottom left of your screen. Doing so will bring up the setting tab almost immediately. When the Xbox Networking tab opens, you should see something like the image below. Basically, you will want to have this program run a check to see if there are any connection issues with the Xbox servers, as it can prevent players from joining your game on Steam.
It should do this already when you open the Xbox Networking tab, but just in case, hit check again if needed and wait for it to perform the system check. If it comes back saying that the connection is blocked, click the button that says fix it, as shown below.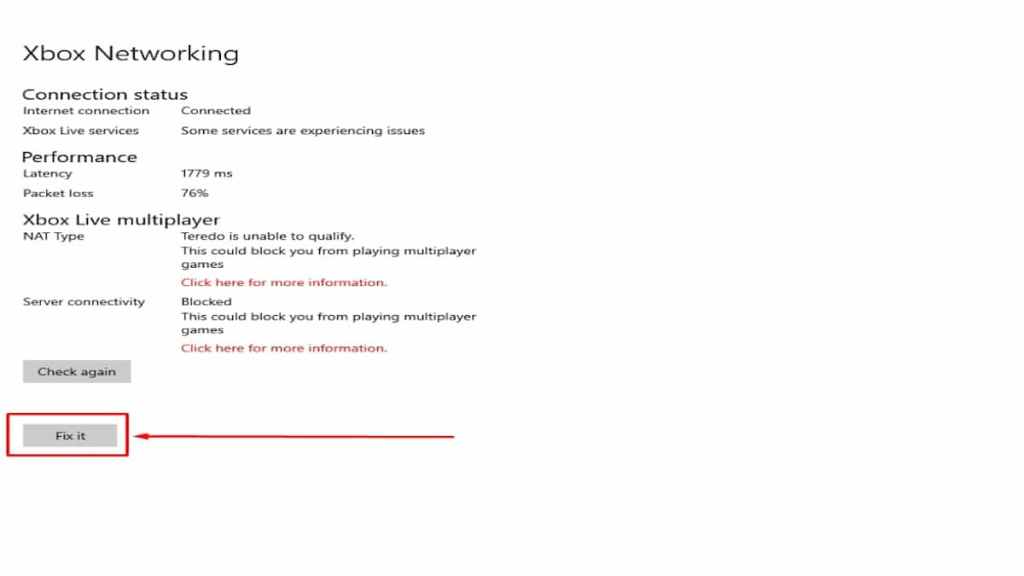 This will, in turn, have Xbox Networking try to fix the error blocking the Xbox Live multiplayer servers. When the program finishes the fix, you may need to restart your pc to fix the blocked connection. This is because even after running the fix, it will still say blocked, so you will need to restart your computer to change the connection from blocked.
Can I play Grounded on PC?
You can play Grounded on PC, as the game is available on Steam. This version also has a multiplayer option, so you can enjoy adventuring with your friends. If you need to repair anything in Grounded, just check this page, as we'll update it if any multiplayer issue occurs.
Does Grounded support crossplay?
Grounded supports crossplay between PC and Xbox, but you'll need a Microsoft account to play multiplayer matches this way. When you log in, just add the friends you wish to play with, and you'll be ready to go!
For more help with Grounded on Pro Game Guides, check out guides like How to get the Dew Collector in Grounded and How to get a Pet in Grounded.