Sometimes in GTA Online you find that you have to sell some cars. Whether it be because you need the money, or because you have run out of garage space there will most likely come a time when you want to trade those wheels in for some money. Usually to buy newer wheels! But how many cars can you sell in a day?
You can sell a car Once Per Day during In-Game Time, which equates to every 48 Minutes in Real-Time. So, roughly speaking you can sell one car an hour for every hour you are playing; meaning if you are getting in a really good session you can most likely sell 10-12 Cars in one real-world day.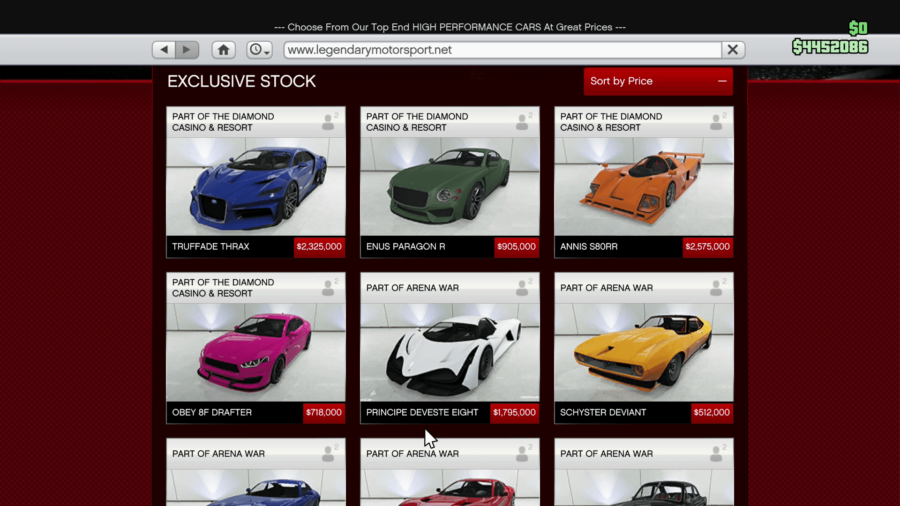 Related: How to fix GTA Online "Save Data could not be loaded" Error
As you will probably have guessed, if you are on the game for less amount of time, such as four to six hours, then you will be able to sell between four and six cars in that time.
At least you don't have to wait an actual 24 hour period to be able to sell another car! Much like with other Grand Theft Auto games you can do things a maximum amount per day, such as in GTA: San Andreas when there was a certain amount of exercise that could be done before needing to go back the next day. The buffness took a while!
Want some more tips? Check out the best cars to customize in GTA Online.