Square Enix's Games Showcase at E3 2021 revealed Marvel's Guardians of the Galaxy, which excited the Marvel enthusiasts. The game is full of humorous dialogue, action sequences and epic boss fights to present an interactive experience akin to the movies.
Players will control Star Lord, aka Peter Quill, in a third-person mode alongside the regular likes of Drax, Rocket Racoon, Gamora and others to form a dangerous crew. The core mission of the game is to fight aliens and save the universe, as implied by the game's title. However, the depth of these stories and choices might shape up varied experiences..
Related: What is the Guardians of the Galaxy game release date?
Players can pre-order the game and earn some exclusive benefits as well. The Throwback Guardians Outfit pack includes cosmetics for every member in the group, which gives a superhero/medieval look to them and most importantly, Rocket Racoon wears a suit. Now, that's a sight that you don't want to miss!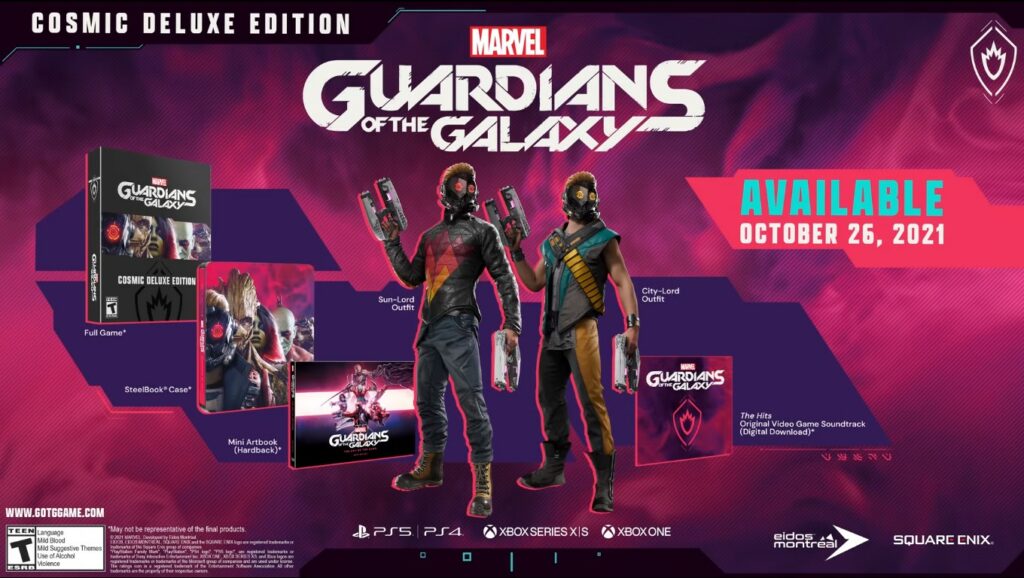 Moreover, the collectors can also purchase the Cosmic Deluxe Pack to access two cosmetics for Star-Lord: the City-Lord costume and Sun-Lord Outfit. Plus, the classic 1980s hits and the official soundtrack of the game, Steelbook case and a Mini-Art Book.
Stay tuned to know more about Guardians of the Galaxy at Pro Game Guides.