Greninja is a ranged attacker that excels at moving around the battlefield dealing large amounts of damage. Greninja is unique in Pokemon Unite in that the Pokemon has both a melee and ranged auto-attack on the boosted hit. Below is a list of items and abilities that will create the best build to run when playing Greninja.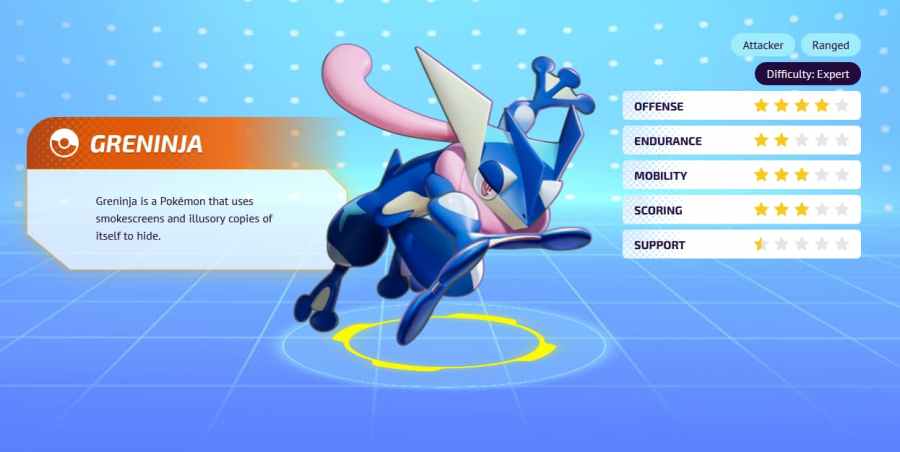 Abilities
Bubble

Attacks with a spray of bubbles, decreasing movement speed of opposing Pokemon.

Smokescreen

Creates a smokescreen and Greninja rolls away from the location. This also causes the user to start sneaking and increases their speed. It also makes their next attack become a boosted attack.

Surf

User rides a wave, dealing damage and restoring their hp. This moves deals increased damage to Pokemon with low hp and has its cooldown reset if it knocks out an opposing Pokemon.
Items
Muscle Band

Increases basic attack damage.

Float Stone

Increases movement speed when not in combat.

Attack Weight

Increases attack after scoring a goal.

Eject Button

Quickly moves your Pokemon in the designated direction.
For more information on Pokemon Unite, check out What are Fair-Play Points in Pokémon Unite? and Pokémon Unite: Best Defender Builds on Pro Game Guides.