To get the Bridger achievement in Lost in Random, you will have to do a bit of manual labor. Or at least Even will with the help of Dicey. To complete this achievement, you must be in Two-Town. Head to the part of the map where the water separates the platform.
Once there you will see a storybook page across a chasm. You will need to create a bridge to cross the gap, thus getting the storybook page and the Bridger achievement.
Related: How to get the Resourceful Achievement in Lost in Random
You will notice two pressure plates on the ground. Stand on one and command Dicey to go to the other. Once both plates are down, covers will lift at the sides of the chasm and reveal two buttons. Shoot the button that you can see with your slingshot. From where you are standing, you cannot see the other button.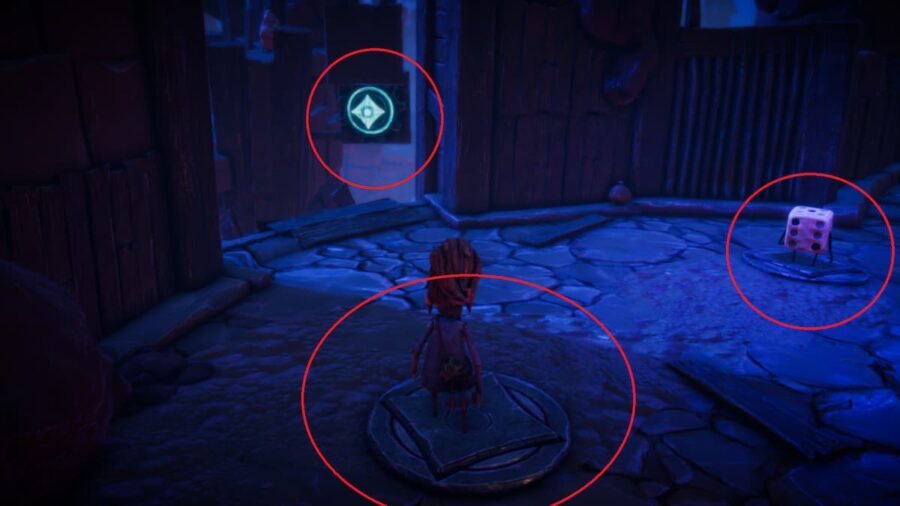 Simply move to the plate that Dicey is standing on and command Dicey to stand on the plate you were previously standing on. This will reveal both buttons again and give you a line of sight on the second button. Shoot that one too. When you shoot a button, a part of the bridge will form. Shooting both will complete the bridge and reward you with the Bridger achievement.
For more information on Lost in Random, check out How to get the Bombastic Achievement in Lost in Random and Should you give the Bloobs to Jared or Jored in Lost in Random on Pro Game Guides.