Disney Dreamlight Valley is a magical life-sim adventure available on PC and Nintendo Switch and free to play with Xbox Gamepass. You get to befriend some of the best Disney characters, with more exciting characters to follow, as you attempt to restore the land of Dreamlight Valley. Farm, craft, design, and make tons of unique Disney-themed recipes and more to share with your friends around the Valley.
How to make Extra Fizzy Root Beer in Dreamlight Valley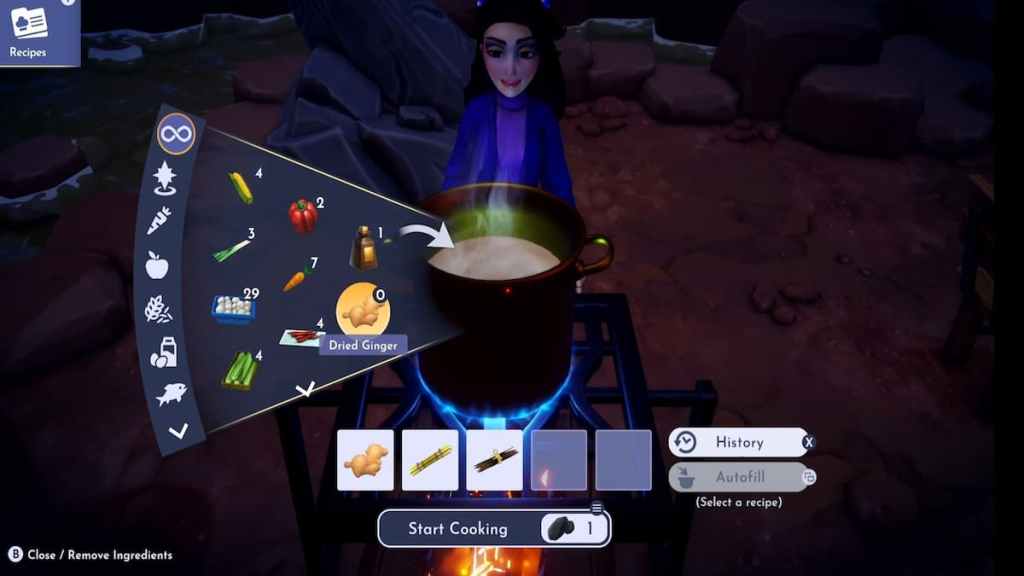 Extra Fizzy Root Beer is a three-star dessert meal that can be gifted to friends, sold for 250 Star Coins, or restore up to 690 energy when eaten to keep you going on your journey. It requires only a few simple ingredients to make:
Dried Ginger x1
Sugarcane x1
Vanilla x1
Related: How to make Coconut Ice Cream in Disney Dreamlight Valley
Where to get ingredients for Extra Fizzy Root Beer in Dreamlight Valley
The ingredients for this recipe are reasonably easy to access in Dreamlight Valley. The one exception is the Dried Ginger which is the special ingredient of this recipe that gives it that extra fizziness. The other two you may already have growing in your garden or can easily find growing around the Biomes.
Dried Ginger: In Vitalys Mines in Sunlit Plateau
Sugarcane: In Dazzle Beach, from Night Thorns or bought from Goofy's Stall
Vanilla: In Sunlit Plateau, harvestable from plants or bought from Goofy's Stall
There are so many tasty recipes you can create in Dreamlight Valley that are great for restoring your lost energy and allowing you to get around the Biomes faster, or can be shared with friends to boost your Friendship levels. Enjoy your freshly made meal, and check out all the other dishes you can make!
Looking for more Pro Game Guides Disney Dreamlight Valley content? Check out our guides on How to make Mushu's Congee in Disney Dreamlight Valley or How to cook Vegetarian Pizza in Disney Dreamlight Valley!