Frogwares' newest title, Sherlock Holmes Chapter One, gives players something that they haven't yet seen in a Holmes game—an open world. The island of Cordona is populated with intriguing characters and dozens of side-cases to keep you busy. Among these cases, your companion Jon will attempt to liven the mood with a series of Jon's Challenges, and depending on your skills; you can win or lose.
The first Jon Challenge serves as a portion of the game's tutorial and comes in the form of Jon's Bet, where he will challenge Sherlock to identify the owner of a cane that's been left behind. To win Jon's Bet, start by examining the cane on the table.
Related: How to turn off Combat in Sherlock Holmes Chapter One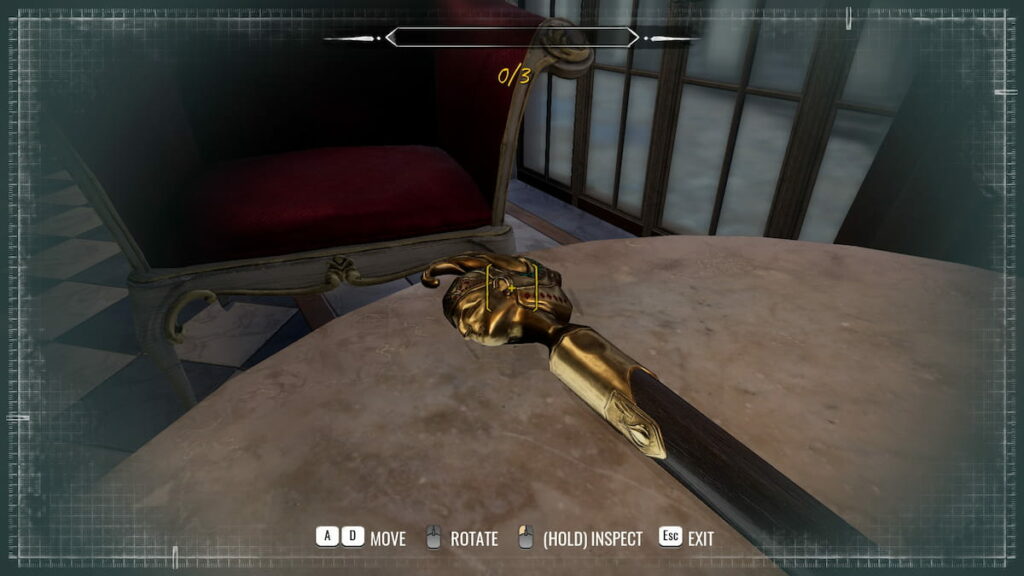 Start by inspecting the head, then move slightly lower to inspect the golden crest. Look at the middle of the cane and inspect the decorated grip to find all of the clues.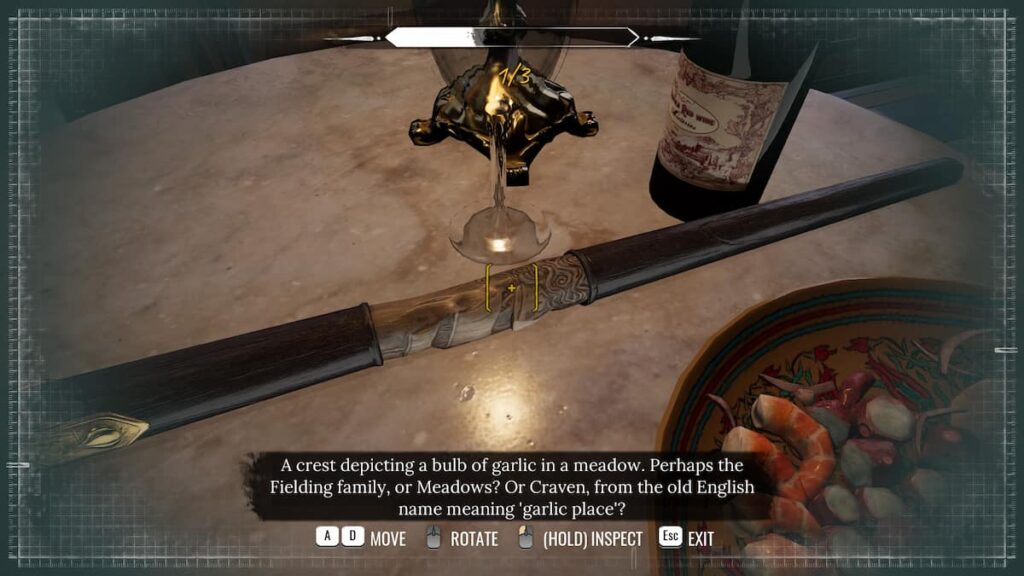 Immediately look left, and you'll find three women. Speak to the one nearest to you to gain another clue.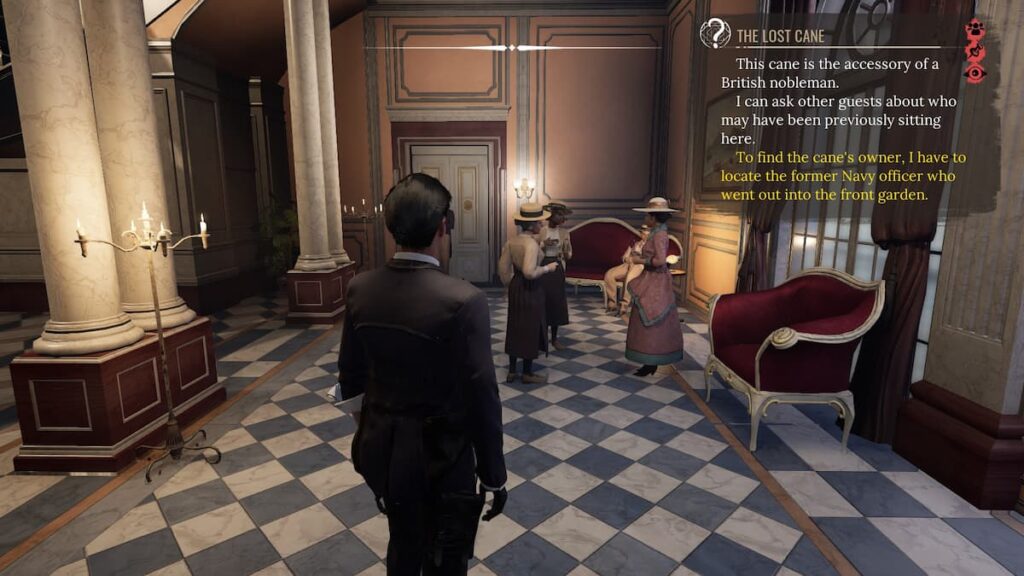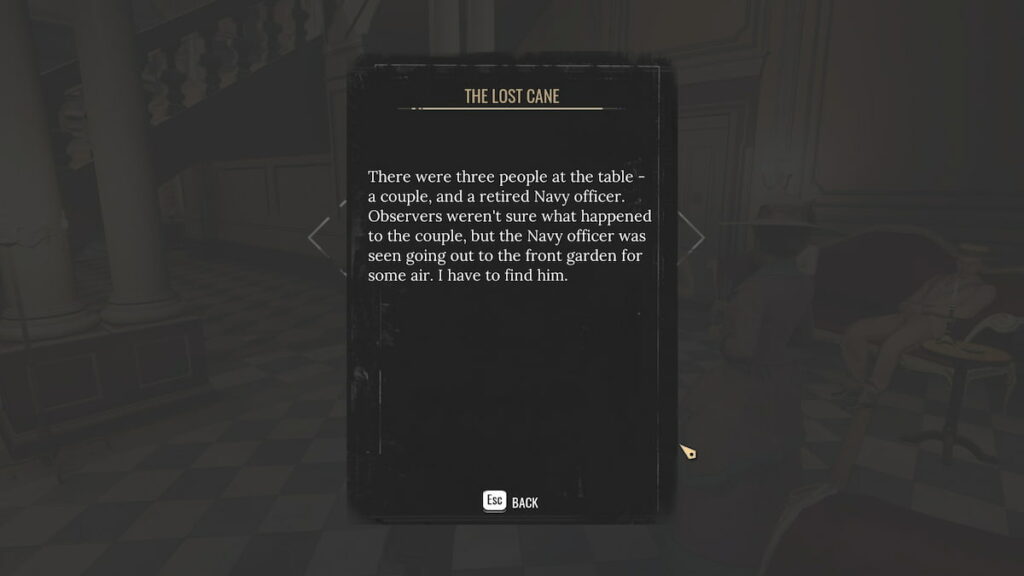 Exit the front door where you first entered the hotel. Turn left to find a man by a gate and talk to him.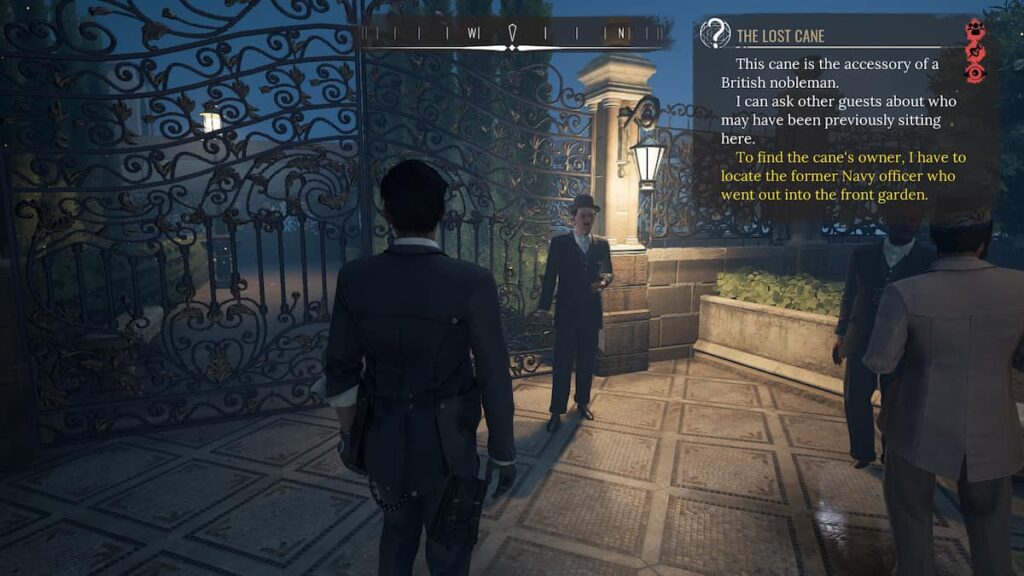 After you speak to the man, you will learn the whereabouts of the cane's owner and earn the win for Jon's Bet.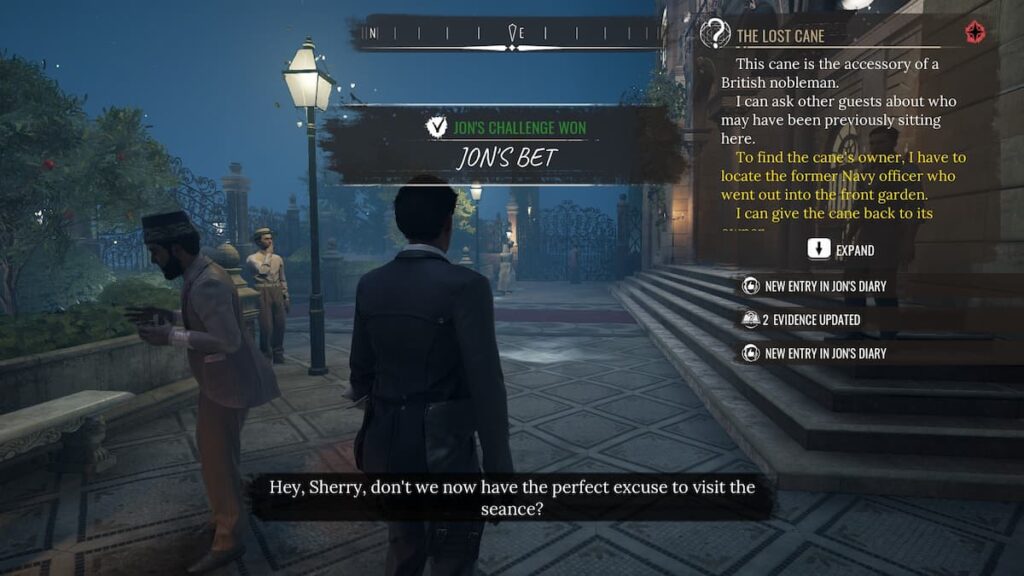 For more guides and secrets in Sherlock Holmes Chapter One, check out Are there different endings for cases in Sherlock Holmes Chapter One? and stay tuned to Pro Game Guides for continued coverage on all of your favorite games!