When playing Lost Ark, there are several quests that you'll come across as you sail across the Procyon Sea. One of these quests is Pull it Together, a sailing quest. However, unlike other sailing quests, there is a prerequisite you need to fill before starting. You must complete the Sailing Co-op: Arthetine quest to start the quest. All this quest does is begin other co-op quests at random.
Related: What is the Pet Ranch in Lost Ark
In the image above, you'll notice that there are two Sailing Co-op quests that you can complete, and in some cases, you will also see a Sailing Co-op: Yorn quest. You can complete either of these for a chance at beginning the Pull it Together sailing quest, but the one that has had the most luck is Sailing Co-op: Arthetine since obtaining the choice to start Pull it Together is random. You will find the quest just above the docking area of Arthetine.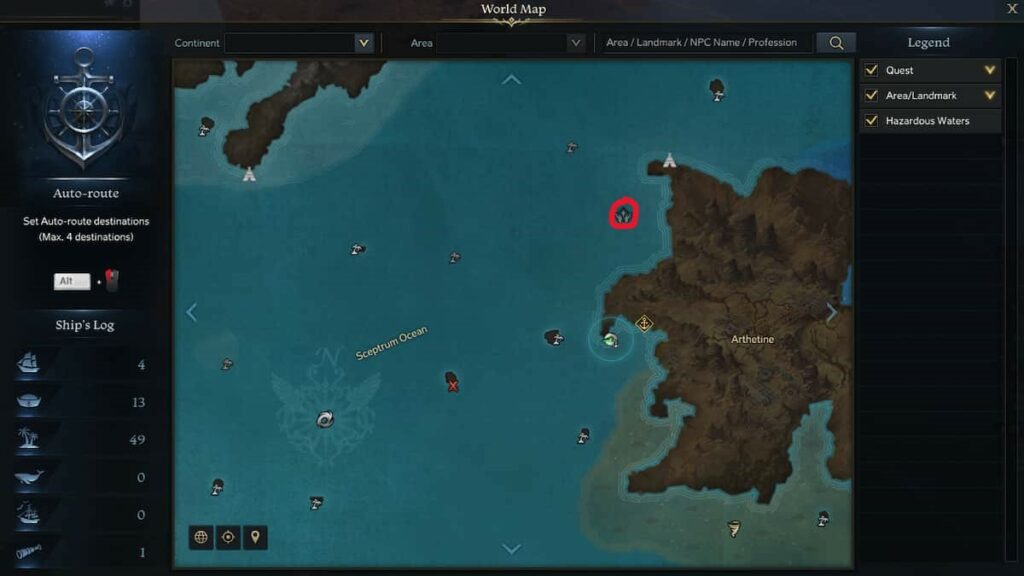 How to complete 'Pull it Together' sailing quest in Lost Ark
To complete the quest, you must use your Treasure Salvaging skill. You will have to pick up a total of 450 items from the depths with other players. Salvaging items can yield you rewards such as Gienah Coins and Gold. There is a three-minute time limit so try to salvage as much treasure as possible!
For more Lost Ark, check out All Mokoko Seed Locations in Yorn's Cradle in Lost Ark only on Pro Game Guides.