It looks like a new expansion for Hearthstone is going to be announced on July 14th, 2020. This information comes from the official Hearthstone Twitter displaying a deck of cards that appears to be injected with some arcane magic.
Tomorrow, unleash the magic within! ✨ #MasterTheUnexpected pic.twitter.com/5c1EM9xnIe

— Hearthstone (@PlayHearthstone) July 13, 2020
Hearthstone's last expansion brought in the new Standard rotation, as well as the Demon Hunter class. This was the first new class to be added to the game since it was released, and was a pretty big shock to fans of the game. While it was initially greeted favorably, the Demon Hunter has had its cards nerfed multiple times to just get to get it into line with other classes. The class skewed the meta, and counters to it were some of the more popular decks played on the ladder.
The new expansion will be the second added in the Year of the Phoenix. Not much is currently known about it, however, we did get a teaser that shows a purple gem and flag representing what the expansion might be themed around. The speculation has mostly included arcane magics and even the return of Medivh.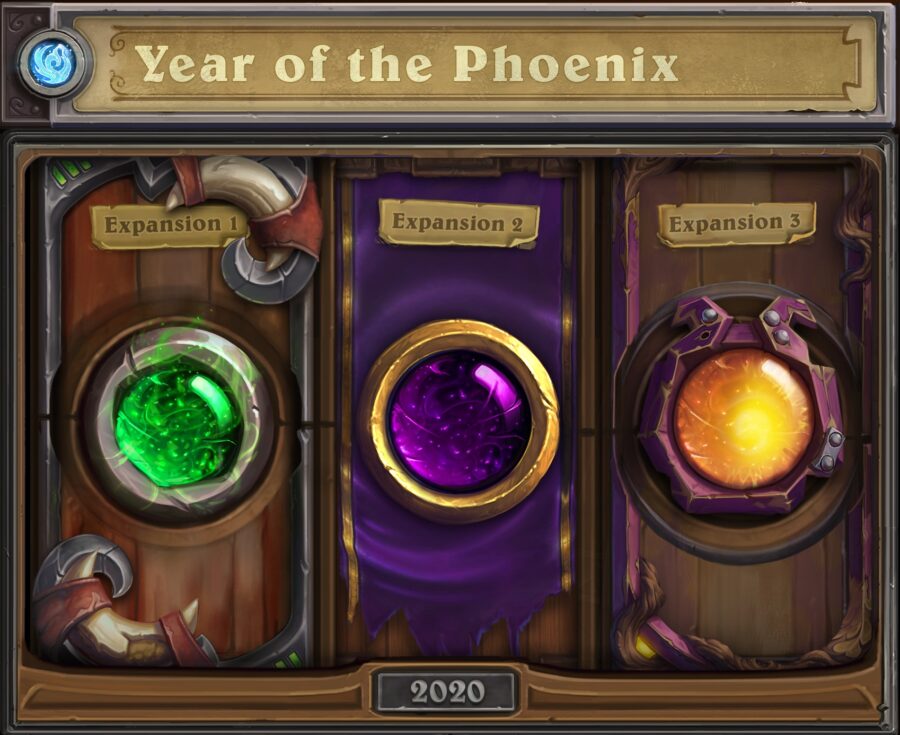 Whatever the case may be, it will be exciting to see the reveal! We will be covering everything about it in the coming days in our Hearthstone section of the site.