Hogwarts and the nearby Black Lake are full of surprises in Hogwarts Legacy, and the shore of the water is no different. Tucked inside the craggy cliffs is a cave filled with treasure that's waiting to be claimed. In order to get this treasure, however, you'll need to first solve the puzzle that guards the door.
Solving the Innkeeper's Shed Treasure Vault Puzzle in Hogwarts Legacy
To find the treasure vault, first leave Hogwarts from the south entrance and head towards Hogsfield. You can find the cave along the Black Lake, just north of the Floo connection for Lower Hogsfield. If you are taking main roads to get to the treasure, you'll need to jump down along the cliffside to reach the cave entrance on the shore.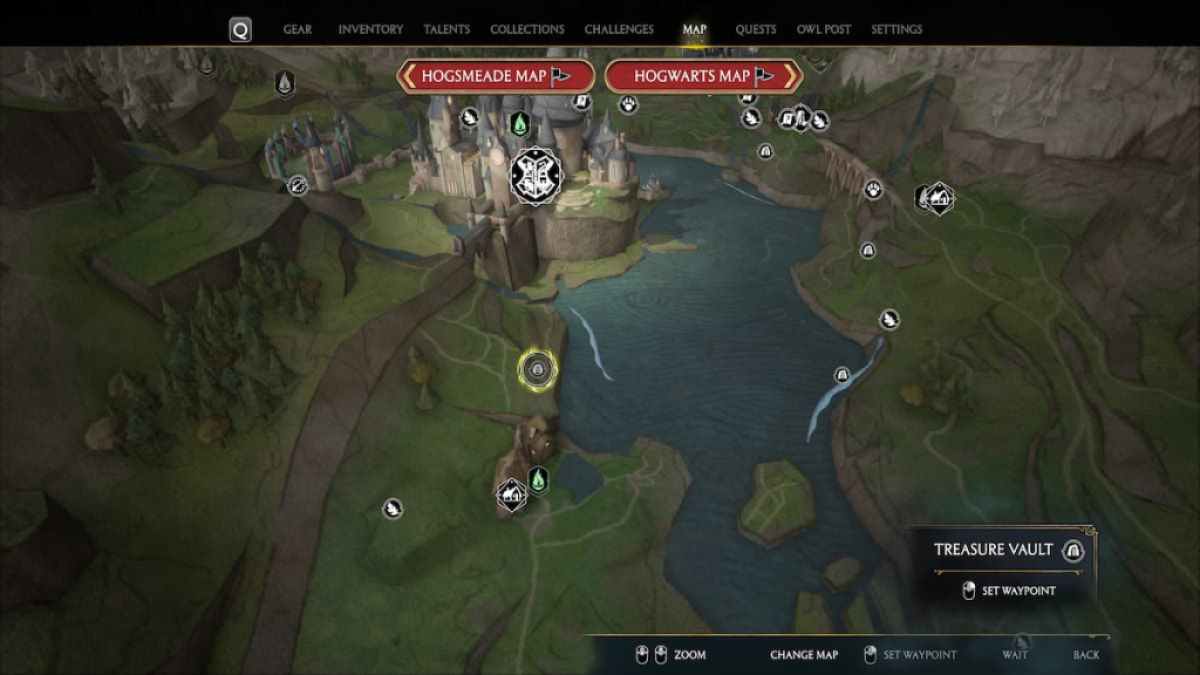 Once there, you'll notice a few magically enchanted items that will highlight in blue when you cast Revelio. Some of these items, like the circular dip on the beach, are actually used in the nearby Merlin's Trial which can be found by going up the hill along the shore back towards Hogwarts.
The only two items you'll need to focus on for the Treasure Vault are the magic cube and the circular plate in front of the cave entrance. Drag the cube onto the plate by using Accio and then hit the cube with Confringo. This will cause the runes engraved on the cube to light up and the door to the cave will fall apart, revealing the entrance. Incendio is not a strong enough spell to complete the puzzle.
There isn't a huge payoff for entering the cave, but you will receive a pair of level 21 Ochre Quidditch Gloves which give you 48 offense.
Looking for more Hogwarts Legacy content on Pro Game Guides? Check out All Animal Symbol Doors locations & Cheat Sheet in Hogwarts Legacy.