In Hogwarts Legacy, you have the opportunity to customize your wand, which will become a permanent companion throughout your stay at the School of Witchcraft and Wizardry. With so many ways to change its look and feel, you can even create a similar wand to one wielded by Harry Potter and his friends. If you're interested in matching with The Boy Who Lived, here's a combination you can try.
How to customize your wand in Hogwarts Legacy
At the start of the game, you have to make do with a temporary wand. However, after classes on the first day of school, you can accept a quest to go to Hogsmeade with a friend. Once in Hogsmeade, pay a visit to Ollivanders to pick your wand.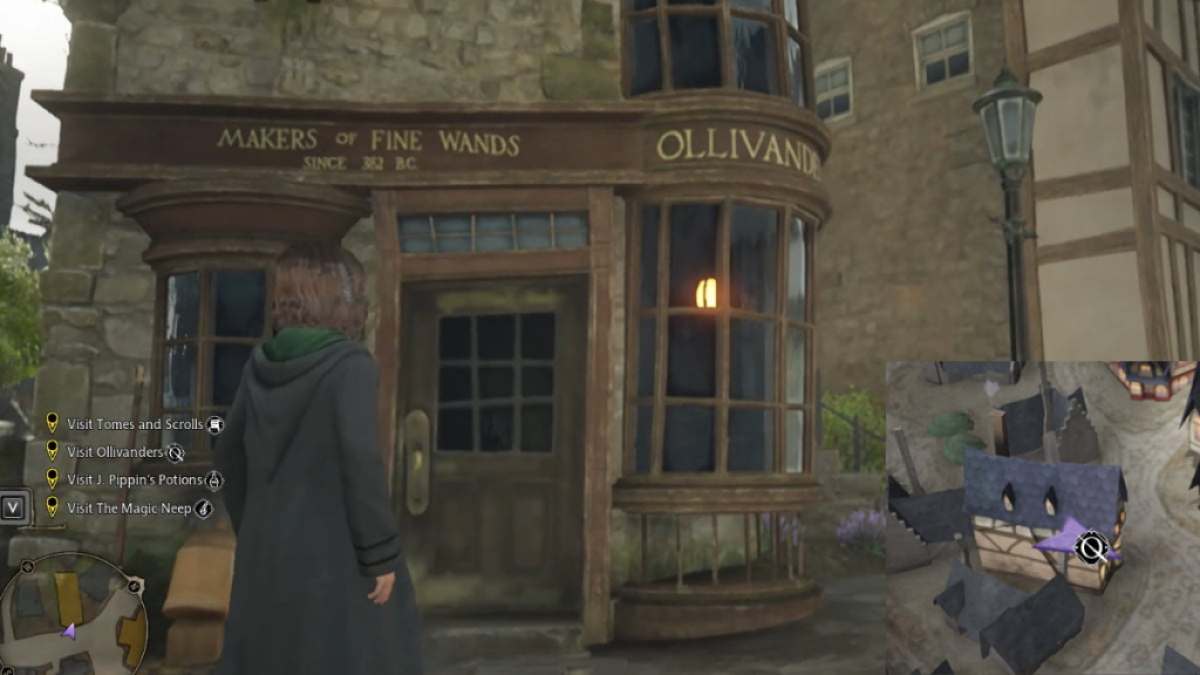 You can find Ollivanders by opening the map and looking for the icon of a wand. The building looks like the above.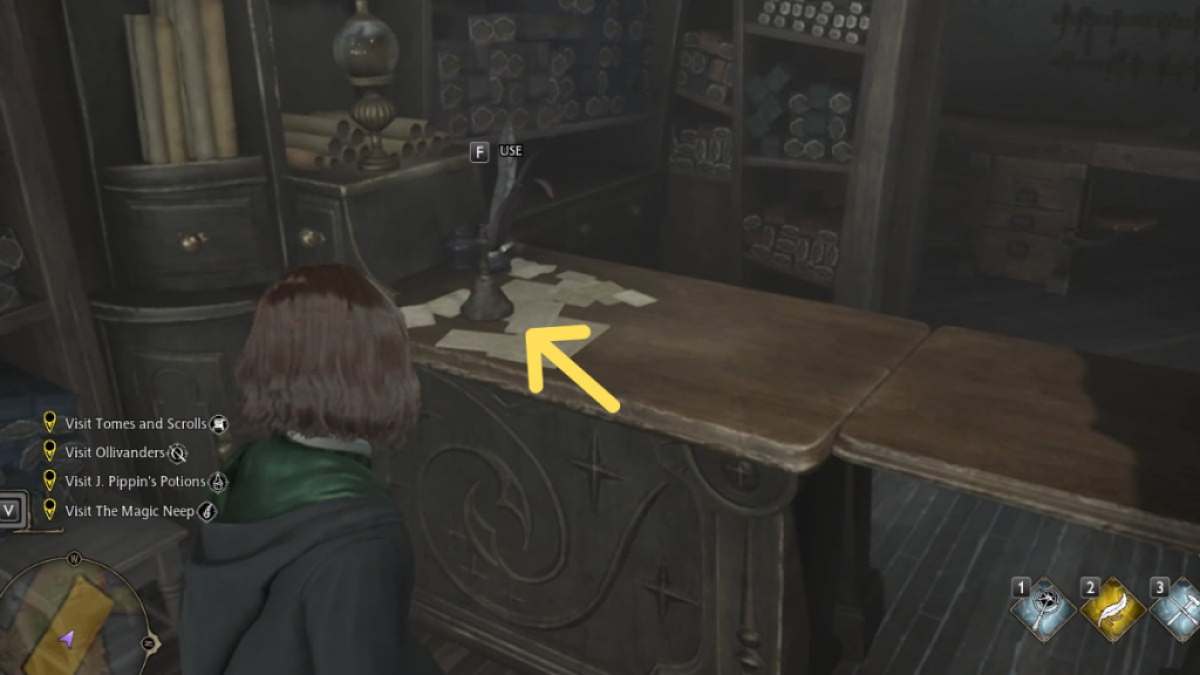 Upon entering the store, interact with the bell on the front desk to summon Gerbold Ollivander, who will assist you in finding your perfect match. If you connected your Wizarding World account, you'll be paired with the same wand you have on the site. Otherwise, you'll be assigned a random wand. Regardless, you can customize your wand any way you want.
Related: All Moth to the Frame picture locations in Hogwarts Legacy
How to create Harry Potter's wand in Hogwarts Legacy
After being assigned to a wand, you can change everything about it to make it feel truly yours—or Harry Potter's. Keep in mind that wand handles can be obtained later in the game and switched around as you see fit, but the actual wand is permanent.
Wand Style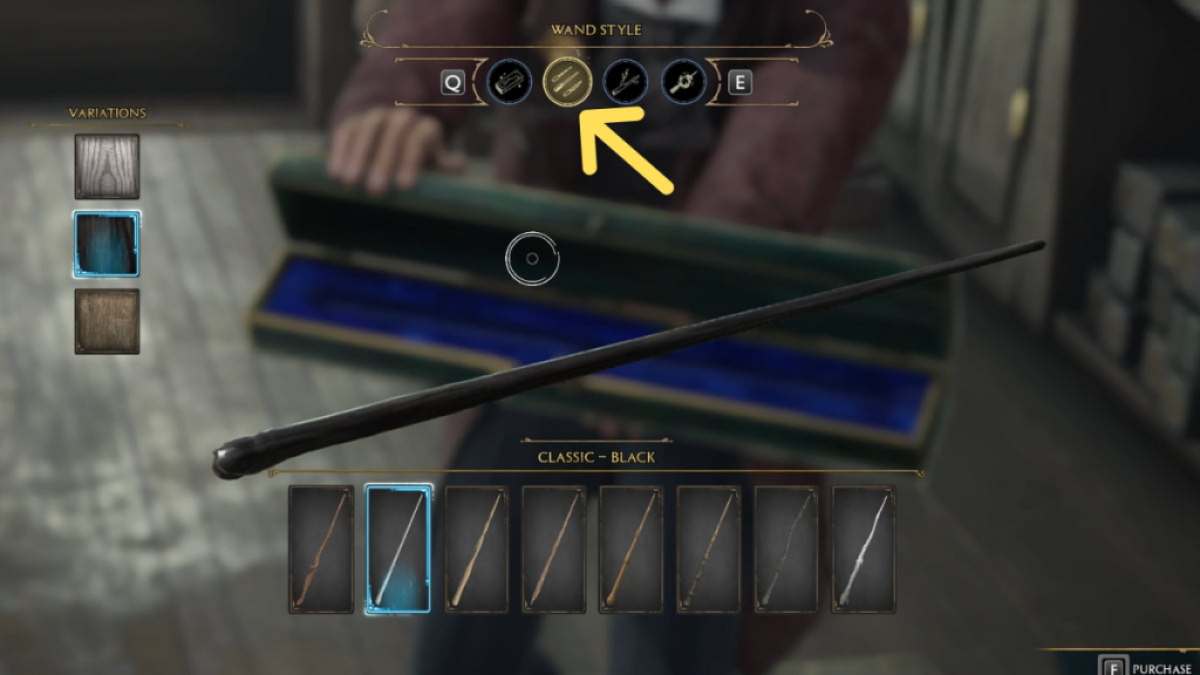 Switch to the second tab to view your Wand Style options. Harry Potter's wand is usually depicted as having dark wood and a polished appearance. The closest match would be the Classic - Black.
Wood Type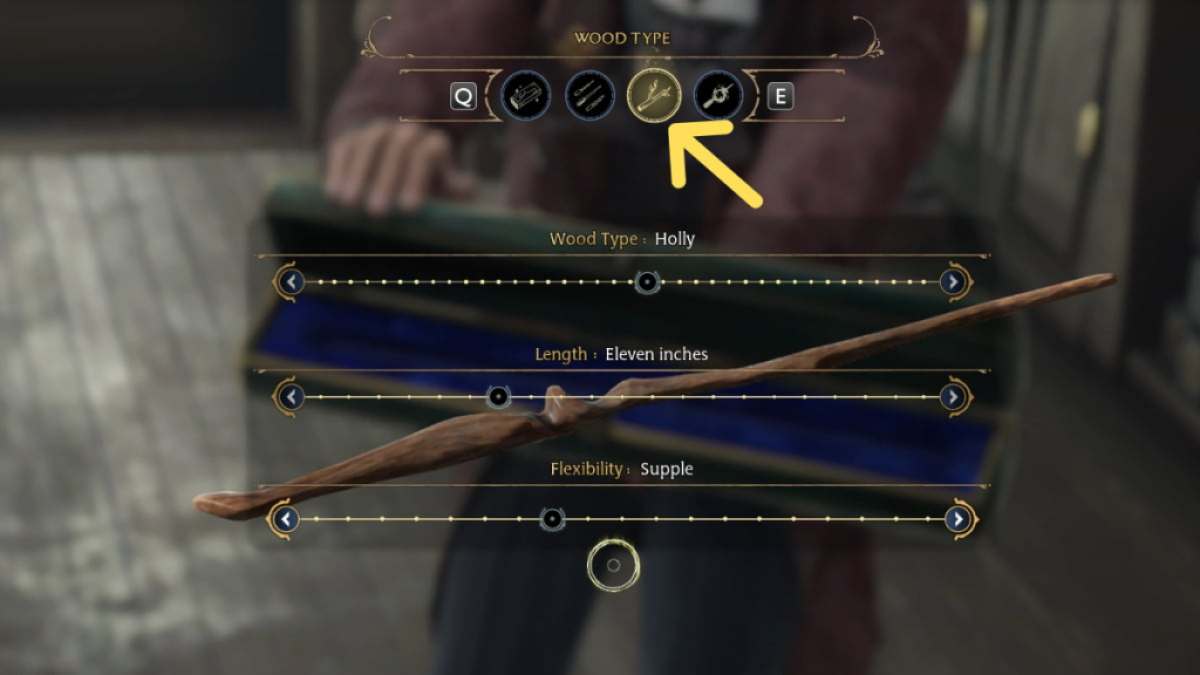 Switch to the third tab to select the make of the wand. Harry Potter's specs were as follows:
Wood Type: Holly
Length: Eleven inches
Flexibility: Supple
Wand Core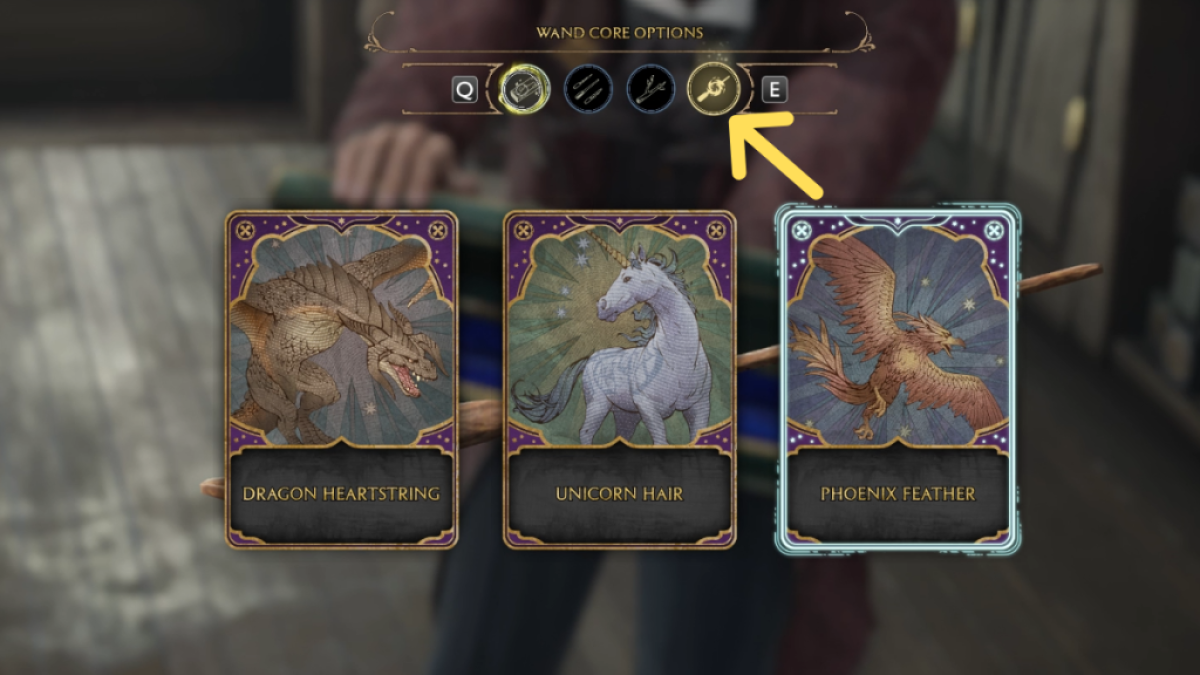 Switch to the final tab to pick your Wand Core. Harry Potter's wand was famously made of Phoenix Feather, which can produce a wide range of magic but is less consistent Unicorn Hair and less powerful than the Dragon Heartstring.
Once you've chosen all the above, confirm your purchase and enjoy your new spellcasting tool.
If you're a fan of the Phoenix, check out our guide on All Answers to get the Phoenix Patronus in Wizarding World here on Pro Game Guides.