Hogwarts Legacy features an exquisitely detailed recreation of Hogwarts Castle, so it's no wonder some players might want to be allowed to simply explore and get lost in it. The mini-map in the bottom left corner of the main game screen can certainly break immersion. If you want to remove it, you can do so in the settings menu. Here's how to turn off our mini-map in Hogwarts Legacy.
Can you turn off your mini-map in Hogwarts Legacy?
You can. Open your Wizard's Field Guide, then go into your Settings. You'll see seven icons on the left side of the screen. Choose the bottom icon for your User Interface Options. From there, you can find the option to turn your mini-map on and off about mid-way through the menu.
Related: Hogwarts Legacy: Is Ominis Gaunt related to Voldemort? Gaunt Family, Explained
Can you remove other UI items from your screen in Hogwarts Legacy?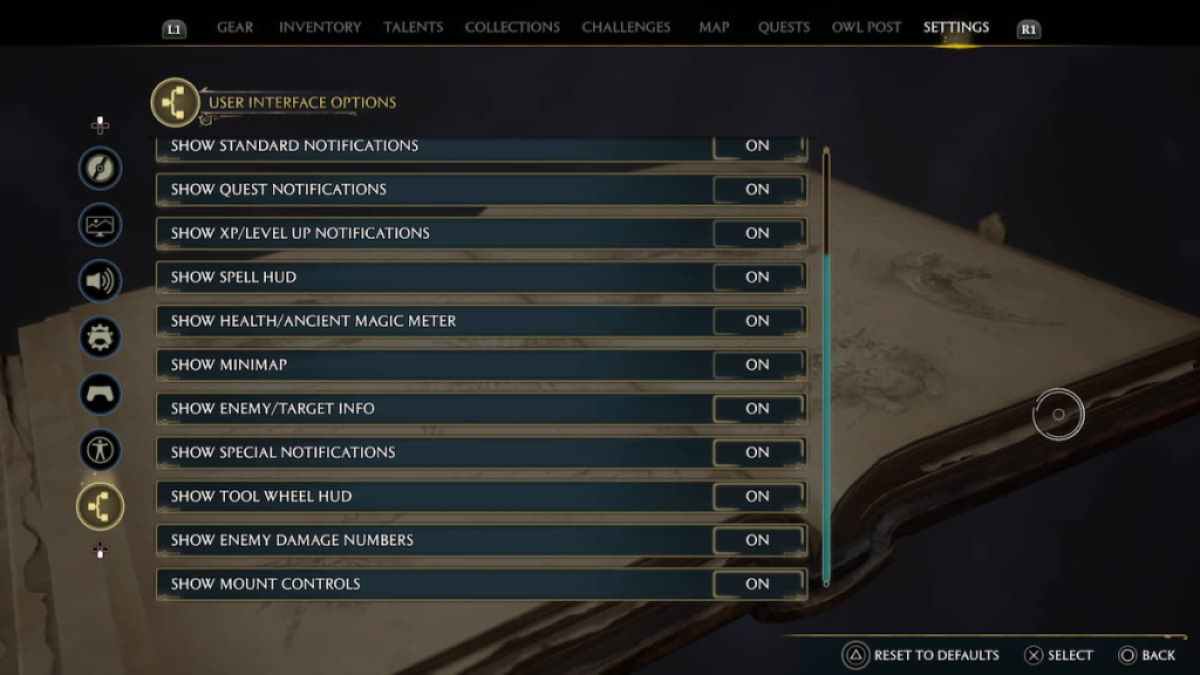 You can until you have almost nothing but a blank main game screen. Almost every aspect of the UI can be turned off, from your spell wheel and health bar to enemy damage numbers. With all of these options removed, you can better immerse yourself in the environment around you. Just be careful when you need to fight enemies. Battles can be harder to manage without the necessary information.
Looking for more help in Hogwarts Legacy? Check out All Daedalian Key locations in Hogwarts Legacy or What to do at the map wall in Hogwarts Legacy here at Pro Game Guides.