Like many other AAA games, Hogwarts Legacy will include some voice actors that you may know and love. One of the most notable names is Simon Pegg. You may know as Scotty, from the Rebooted Star Trek Films, or from many other works. Here is who he'll play, as well as some other notable names that have been noted to be found in Hogwarts Legacy.
Which character does Simon Pegg voice in Hogwarts Legacy?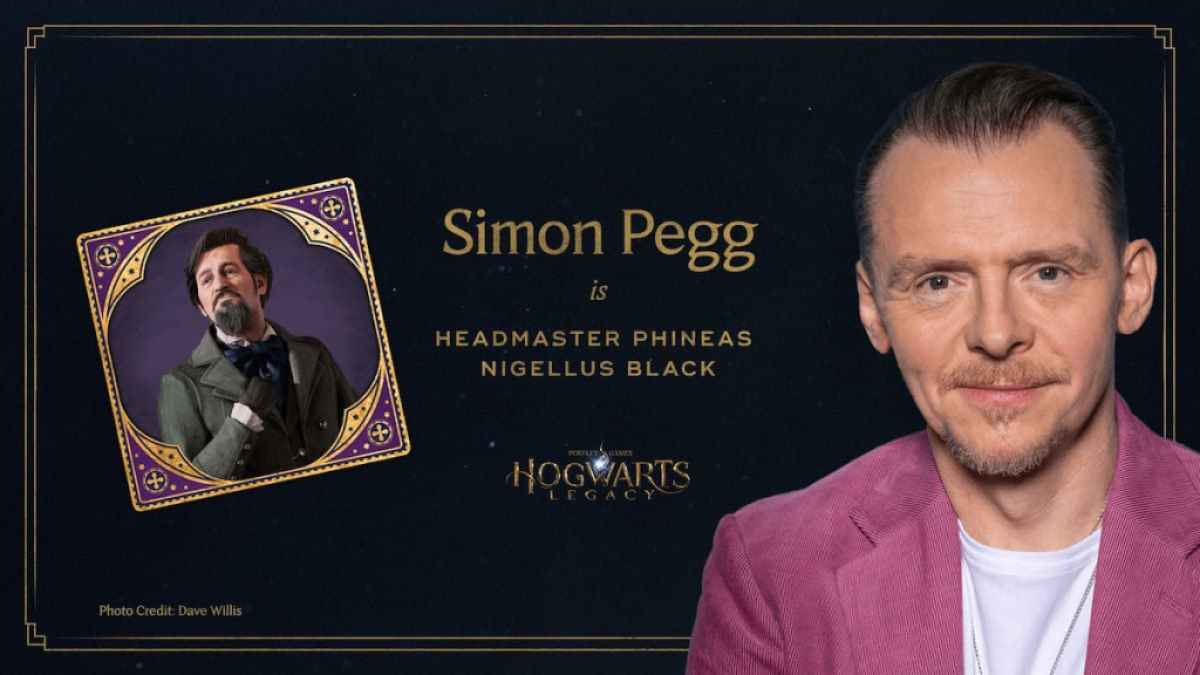 Yes. He'll voice the role of Phineas Nigellus Black, the headmaster of Hogwarts during the late nineteenth century. Phineas Black is the great-great-grandfather of Sirius Black, Harry Potter's Godfather. Sirius was a black sheep in a dark family known for its insistence on keeping its family tree pure or free of Muggles. If Sirius didn't believe this practice healthy, his great-grandfather, Phineas, would have. He's known in Harry Potter lore to be a notably awful person and one of the worst headmasters Hogwarts had ever seen. This may make the headmaster's role antagonistic to the player rather than the fatherly role that Dumbledore usually played.
Who does Lesley Nicol voice in Hogwarts Legacy?
Other cast members include Lesly Nicol, most notable for her role as Beryl Patmore in Downton Abbey. She voices Professor Matilda Weasley, the Deputy Headmistress of Hogwarts. Given her last name, it's likely she'll be an ancestor of the Weasley family, who Harry grew close to thanks to his friendship with Ron Weasley.
Related: Hogwarts Legacy – Which house to choose & how to pick
Who does Luke Youngblood voice in Hogwarts Legacy?
Harry Potter fans may know of Luke Youngblood from his role-playing Lee Jordan in the Harry Potter Film Series. He voices Everett Clopton, a Ravenclaw and fellow student from Hogwarts.
What other voice actors are in Hogwarts Legacy?
These are other cast members who play a role in Hogwarts Legacy. We will update this list as more information becomes available:
Sebastian Croft as the Playable Character
Amelia Gething as the Playable Character
Kandace Caine as Professor Onai
Sohm Kapila as Professor Satyavati Shah
Asif Ali as Mahendra Pehlwaan
Jason Anthony as Nearly Headless Nick and the Sorting Hat
Jim Dale as the Narrator in Hogwarts Legacy promotional trailers
Looking for more of our coverage of Hogwarts Legacy? Check out What is a Vivarium in Hogwarts Legacy? or What are Conjurations in Hogwarts Legacy? here at Pro Game Guides.