There are 150 Field Guide Pages to find and collect in Hogwarts Legacy. Two of them can only be collected by completing a side quest called History of Magic Class. Predictably, you'll be attending Professor Binns' class, then taking a quick jaunt to the entrance of the Bell Tower to take a look at history up close. In particular, you're looking for Grimbald Weft and Sir Affpuddle. Here's where to find their Field Guide Pages and complete the quest in Hogwarts Legacy.
How to start the History of Magic Class side quest in Hogwarts Legacy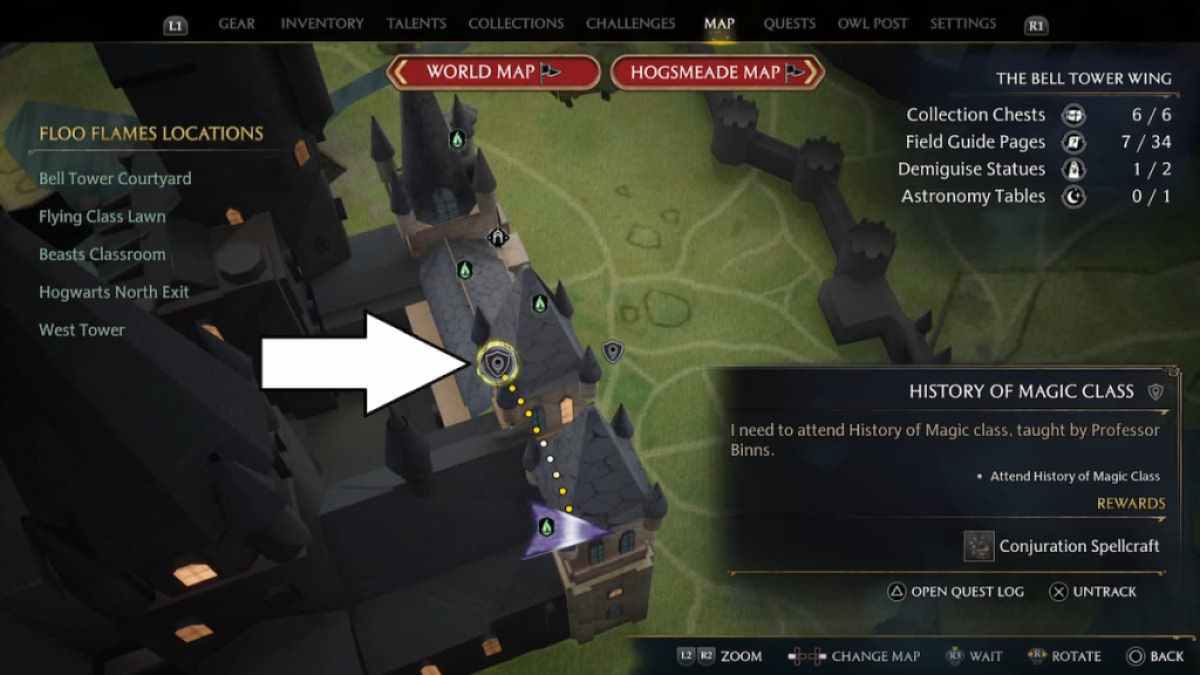 The History of Magic Class side quest can be started after you've completed Niamh Fitzgerald's Trial. You should find a Gray side quest marker at the classroom's location in the Bell Tower Wing. The easiest way to get there is from the Bell Tower Courtyard Floo Flame. Once you've arrived in the classroom, interact with the golden circle to start the class.
Where to find Grimbald Weft's Field Guide Page in Hogwarts Legacy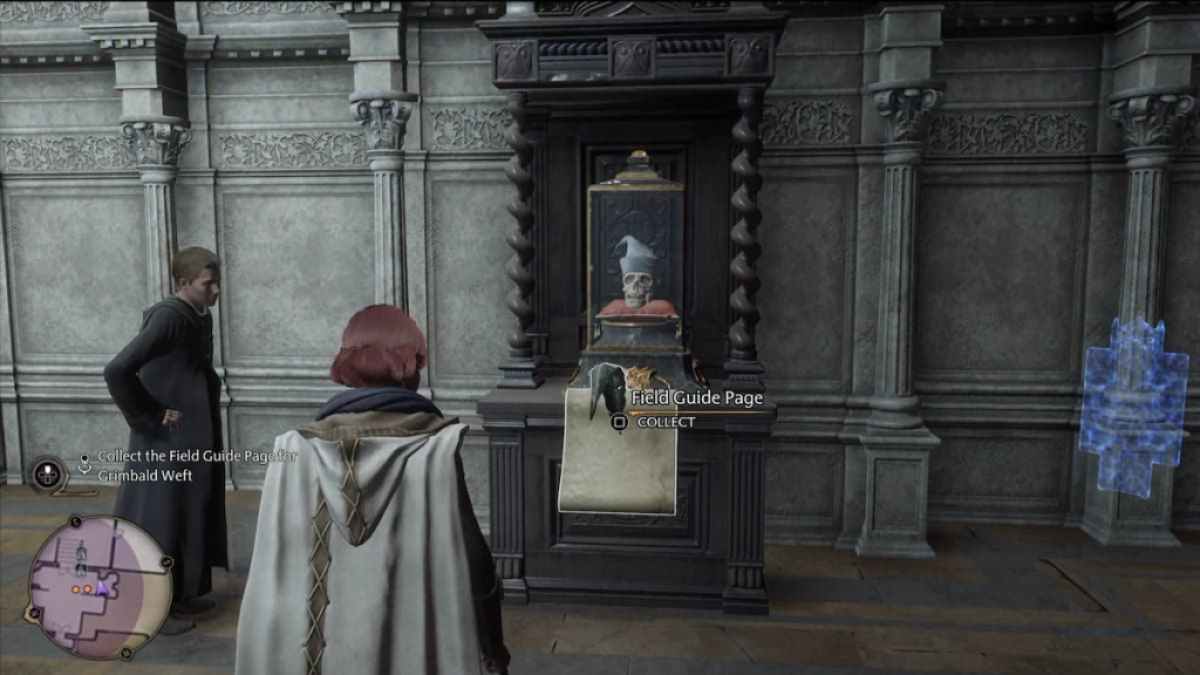 After droning on for a while, so long Ben Stein would be proud, Professor Binns will ask you and the rest of the class to take a walk with him to the Bell Tower Courtyard. Once you arrive, you'll be tasked with finding Grimbald Weft first.
What's left of him is in the glass case nearby the Floo Flame. You'll need to cast Revelio while facing the case to make the page collectable. Read all about his exploits in textiles, then return to Professor Binns for your next task.
Related: All Clagmar Coast Field Guide Page Locations in Hogwarts Legacy
Where to find Sir Affpuddle's Field Guide Page in Hogwarts Legacy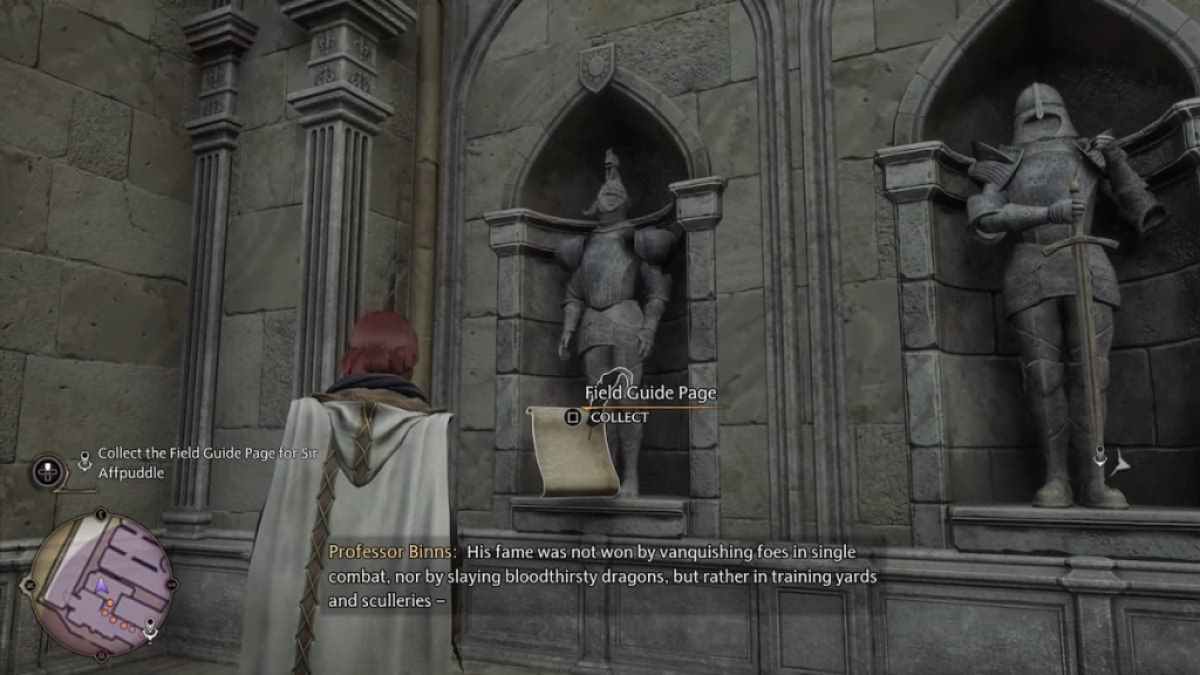 Next, you are looking for this kind knight. If you walk up the stairs farthest from the History of Magic Classroom, you'll find the statues of four knights along the wall. Sir Affpuddle's statue is in the far corner, with the large mustache. Use Revelio again to collect the page. He'll politely wave at you when you are finished. Return to Professor Binns one last time to complete the quest.
Looking for more help in Hogwarts Legacy? Check out How to follow the trail of coins in Hogwarts Legacy (A Thief in the Night) here at Pro Game Guides.