Light Cones are solidified phenomena sealed inside slices of pure light, reflecting memories of characters and the world. While they come in the shape of cards, they act as weapons in Honkai: Star Rail, granting the wielder stats and a passive bonus. Here's everything you need to know about Light Cones in Star Rail—from obtaining them to upgrading, Superimposing, and more.
What are Light Cones in Honkai: Star Rail?
Light Cones play a similar role as Genshin Impact's weapons. There are three rarities for these items: three stars, four stars, and five stars.
Each Light Cone has three base stats by default (HP, ATK, DEF) and a passive bonus called a Light Cone Ability. This bonus can only be activated when a character of the same Path equips the Light Cone. Four and five-star Light Cones will typically feature a particular character's memories, but this doesn't affect who can use it.
For example, the Light Cone "Only Silence Remains" features Dan Heng's memory and is designated for characters of The Hunt Path. Anyone can wield this Light Cone, but only characters who follow The Hunt Path can obtain its Light Cone Ability.
How to get Light Cones in Honkai: Star Rail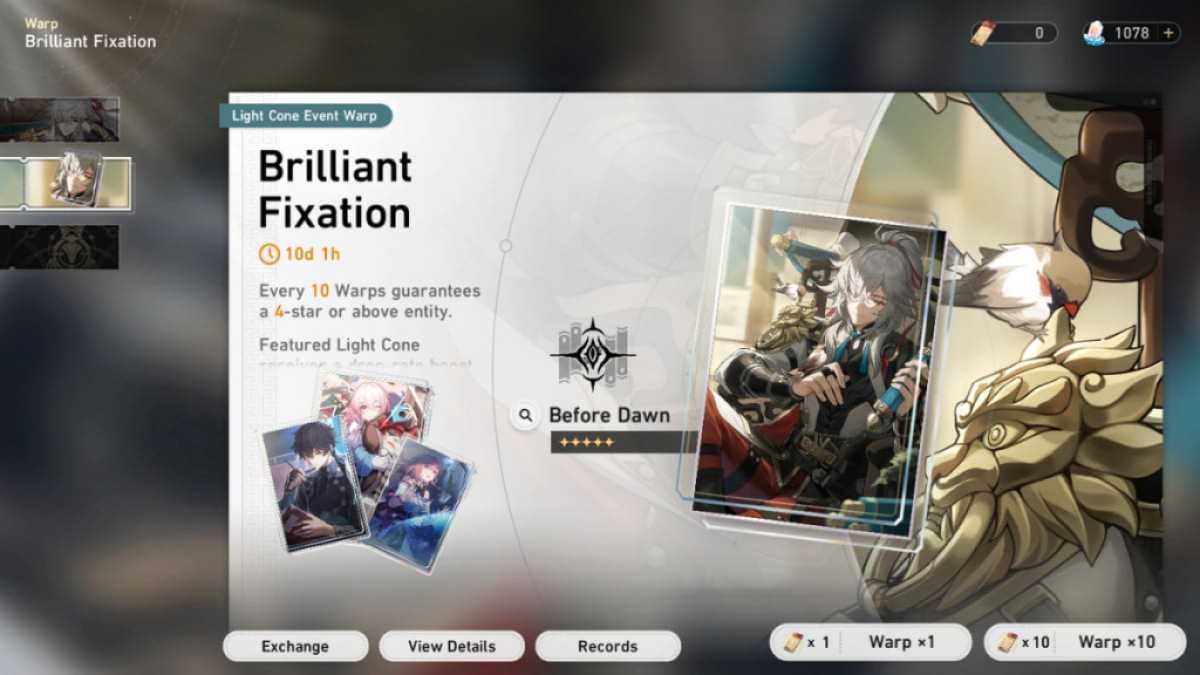 There are a few ways to obtain Light Cones, but the most consistent way to get a supply of these is to try your luck in either the standard or Light Cone banner. The Light Cone banner usually features a five-star on rate-up, with a guarantee to get it after a number of pulls. This allows you to get a specific Light Cone that you're vying for.
Other ways to get Light Cones include, but are not limited to, the following:
Starlight Exchange under the Shop menu
Mission rewards
Loot from Treasure Chests
Herta Space Station Internal Purchase Officer level-up reward
Nameless Glory level 30 reward (paid Battle Pass)
How to upgrade Light Cones in Honkai: Star Rail – Enhance, Ascend, Superimpose
Level up (Enhance)
Light Cones can be upgraded by clicking on the Enhance button on the Light Cone menu. Your main sources of EXP would be:
Other Light Cones
Sparse Aether
Condensed Aether
Aethers can be obtained from Calyxes, Mission rewards, and other facets of gameplay. You'll also need to shell out some Credit for every level up.
Ascend
Upon reaching level milestones, you can Ascend a Light Cone using upgrade materials to increase its base stats and max level, all the way up to level 80. The upgrade materials differ for each Light Cone and can mainly be farmed from Cocoons.
Superimpose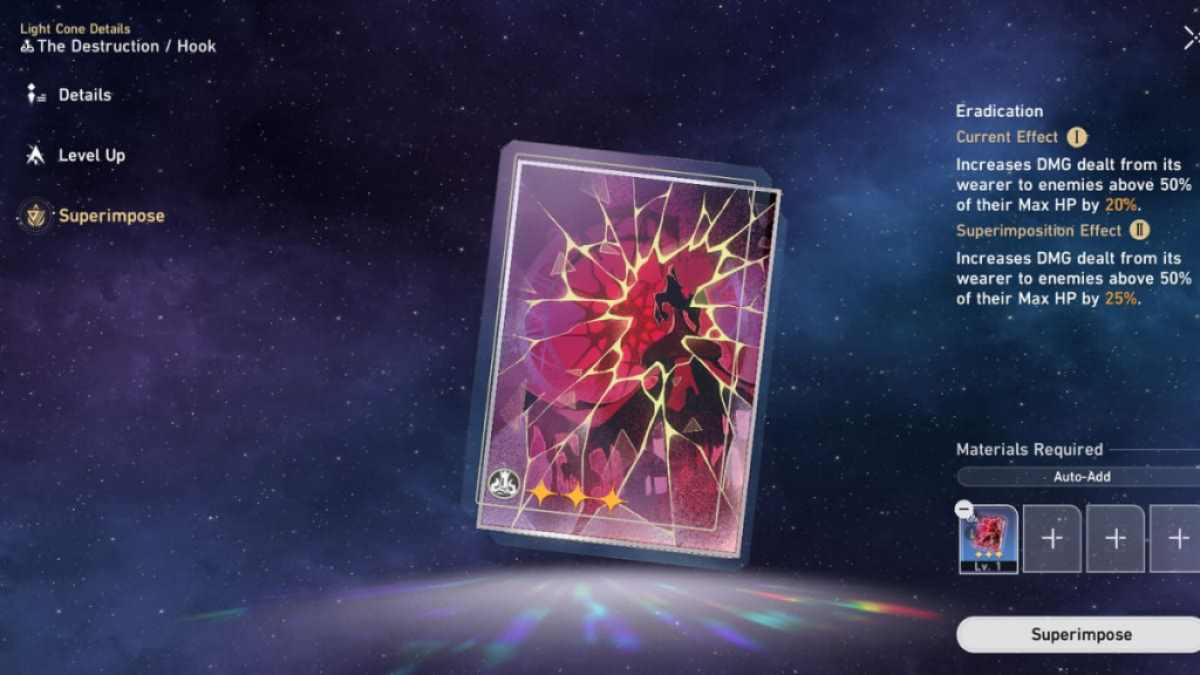 Superimposition is the process of feeding a Light Cone a copy of itself, improving the effectiveness of the Light Cone Ability. You can Superimpose a Light Cone up to four times, which will require a total of five copies of the same item. The Light Cone you use as fodder doesn't need to be leveled up or Ascended.
To plan out your next Light Cone Warp, check out Honkai Star Rail: Current banner & who will be next? here on Pro Game Guides.