Earth is ruined, and the rich have fled to Mars, where they live lives of luxury. Play as a skilled thief in HYENAS as you work with your team to collect the most loot. Keep reading below for more information on HYENAS.
Everything we know about HYENAS
HYENAS is a fast-paced PvEvP FPS that features unique zero-g sections throughout its maps. The premise of the game is to steal from the rich—preferably more than the competing teams. Here is everything we know about HYENAS.
What is HYENAS?
HYENAS is a competitive shooter where five teams of three battle against themselves and the environment. Players are tasked with sneaking, stealing, exploiting, killing, and doing whatever it takes to earn the victory.
Take part in intense zero-g battles as you use unique skills and abilities in fast-paced matches. Work with your team or die alone—either way, you'll need to steal priceless items and make it out alive.
It is being developed by Creative Assembly, the team behind the Total War series and Alien Isolation, and is being produced by SEGA. You can wishlist HYENAS on Steam now.
What is the release date of HYENAS?
HYENAS has a release window of 2023, though no official date has been given outside of the year. You can follow the HYENAS Twitter for more information and future updates. You can also sign up to play the HYENAS Alpha.
Related: Call of Duty teases a Terminator crossover coming to Warzone & Vanguard
What platforms is HYENAS coming to?
HYENAS is confirmed to be a multiplatform release. There has been no word if there is crossplay or cross-progression. Here are all the platforms you can play HYENAS on.
Xbox Series X|S
Xbox One
PlayStation 4
PlayStation 5
Steam
Epic Games Store
Microsoft Windows
How to sign up for the HYENAS Alpha?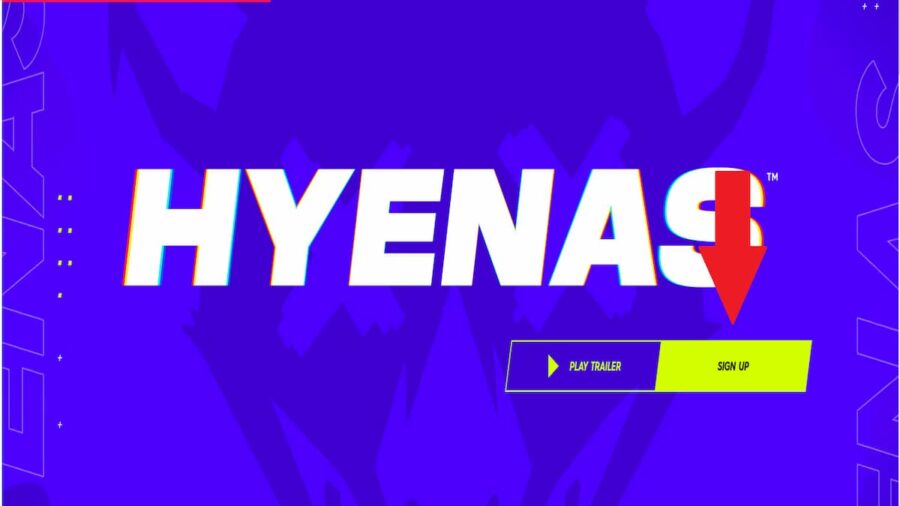 To sign up and play the HYENAS Alpha, go to the HYENAS website. Click on the Sign Up button and fill out the form to enter for your chance to play the Alpha ahead of the full release.
HYENAS Trailer
HYENAS was officially announced during the Summer of Gaming 2022. You can also check out the trailer on the official SEGA YouTube channel.
For more information on gaming, check out All Legend skins in the Family Business Store for Apex Legends and How to get the Diamond Crosshair in Valorant on Pro Game Guides.