For many gamers out there, streaming isn't necessarily a second job or a full-time hobby. Many people stream or capture their game footage just for fun and don't need the highest of the high end capture cards to accomplish that task. And thankfully the market has plenty of options for capture cards in the budget space. While you shouldn't expect super high end capture capabilities and support that you see in higher end cards, you'll still be able to squeeze a lot of use and value out of these cards without spending nearly as much.
As a note: budget capture cards work great, but sometimes their passthrough capabilities introduce some amount of lag even when their specifications list them as low latency. They can also sometimes downgrade your signal if they don't support a high enough HDMI spec on their output port. To ensure you're not adding any additional lag or downgrading your signal you may pick up a cheap HDMI splitter to use in lieu of the built-in HDMI output of your capture card. This will circumvent many of the pitfalls that using budget capture cards can introduce.
This generic design, offered here by AVERYN, is offered by a lot of different companies, but performs the same regardless of where you pick it up. It's a dongle style design, so picking up a short USB extension to keep your HDMI from putting strain on your USB port would be a smart additional purchase. But beyond that minor hiccup, it's a solid 1080p 60Hz no-frills capture card that will do exactly what it sets out to do: capture video. And at less than $20, it's hard to argue with the results.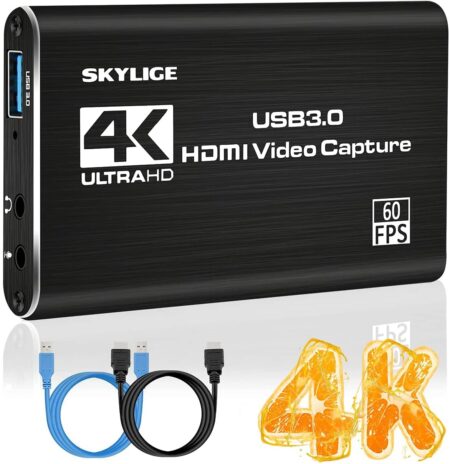 You've probably seen this generic design floating around on sites like Amazon, and like so many generic items on Amazon the marketing is a little bit tricky. This card is capable of capturing 1080p at 60Hz, but will support passthrough of up to 4K 60Hz. Which means you can use a 4K signal, but that it will still only capture in 4K. It also has a separate mic input and headphone outputs to make recording a bit easier as long as you're plugging in with a 3.5mm input. Slightly misleading marketing aside, it's a great price given the feature set.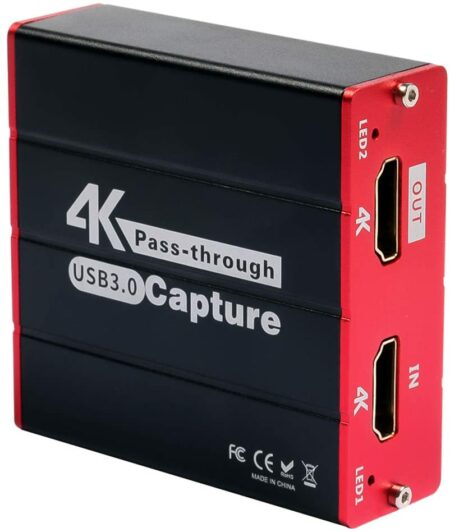 Mirabox has a lot of capture cards floating around on the market, and it's a bit tricky to tell the difference between their different models. The 4K passthrough label on the top of the HSV320 means that while you can input a 4K 60Hz signal and it will output that same signal to your monitor, it's only going to capture video in 1080p. It's a basic card, but also comes with a basic price tag and a solid, all-metal chassis.
The GC311from AVerMedia is a 1080p 60Hz capture card with a built-in H.264 encoder that reduces some of the load that capturing video puts on your CPU. It comes bundled with their RECentral software suite to help you take full advantage of its various capabilities, and uses a single-side port design that means it can sit comfortably on your desk without dangling wires getting in your way.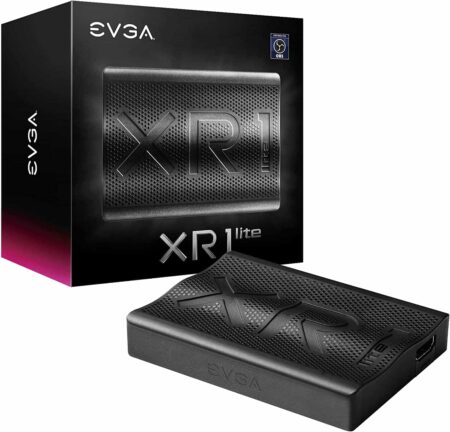 This 1080p 60Hz capture card from EVGA is fully OBS certified, meaning you shouldn't run into any software oddities. It has 4K 60Hz passthrough and uses USB Type-C for its power cord, which is useful if you're looking to simplify the types of cables you have strewn across your desk. At the time of writing it's available for around $60 depending on the retailer, which is a very attractive price if you're after a solid card from a reputable manufacturer.
Marketing on budget capture cards can feel a tad disingenuous at times. Companies love plastering 4K logos on their hardware, even when that 4K support only applies to passthrough and not capture capabilities. So when you're shopping in the budget capture card space be sure to read carefully and know what you're after.
For more hardware guides, check out 2021's 5 Best Budget Webcams for Streaming and 2021's 5 Best DSLR Cameras for Streaming on Pro Game Guides.
This article includes affiliate links, which may provide small compensation to Pro Game Guides.