With the release of the Xbox Series X/S, console gaming fans finally have the ability to game at 120 FPS in 4K resolution. Currently, not all Xbox games support it, it can make a noticeable difference in performance for those that do. Having a higher framerate alone will make a game feel dramatically smoother, but pairing that with the pixel density of 4K is what truly makes the Xbox Series X/S line feel next-gen within the console space.
However, with new technology comes new confusion. The HDMI port found on the back of your new Xbox must connect to a display that supports the new HDMI 2.1 standard. The HDMI cable must also have the same 2.1 connectivity support. Moreover, PC monitor uses will have an even harder time, as monitors have been particularly slow to adopt the new HDMI standard due to the alternative DisplayPort connectivity.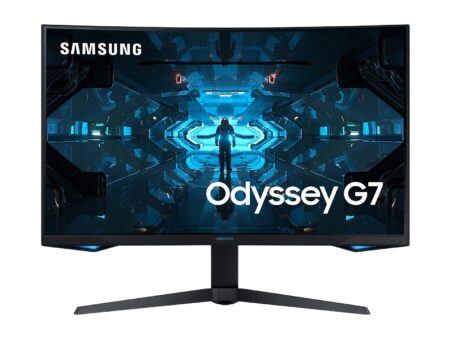 | | |
| --- | --- |
| Size | 28" |
| Refresh Rate | 144Hz |
| Response Time | 1ms |
| Adaptive Refresh | AMD FreeSync Premium |
Let's start off with a bang: the Samsung Odyssey G7 is a solid 28 inch IPS display with a great feature set. In addition to working natively with the Xbox Series X/S it's also AMD FreeSync Premium certified (and Nvidia G-Sync compatible), sports DisplayHDR 400, and features full tilt and swivel adjustability. If you're after a great PC monitor that is also more than capable of keeping up with your new Xbox then the G7 is going to fit the bill.
Related: 2021's 5 Best 8K TVs for Gaming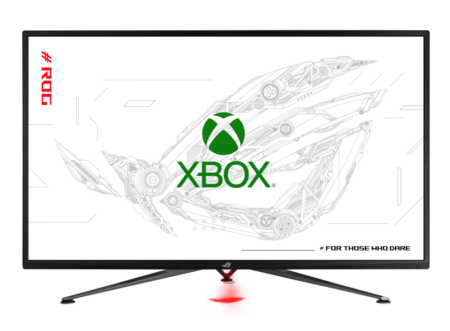 | | |
| --- | --- |
| Size | 43" |
| Refresh Rate | 144Hz |
| Response Time | 1ms |
| Adaptive Refresh | AMD FreeSync Premium Pro |
If you're not the type to give up a single inch of screen real estate when transitioning to a gaming monitor from, say, a living room television, then the ASUS ROG Strix XG43UQ is an easy choice. In addition to just being massive, it has an impressive DisplayHDR 1000 certification, a remote, dual 10-watt speakers, an anti-glare coating, and ELMB sync (which reduces motion blur). And, as the name suggests, it was developed in conjunction with Microsoft to ensure maximum compatibility (and then some) with all supported features on the Xbox Series X. For what it's worth, this monitor also sports a fashionable ROG etched back panel, which doesn't add much in the way of functionality but could be a nice touch for those who visibly display the monitor's back in their workspace. It also comes with a mini ROG logo projector, if you're just really into the ROG branding with your setup.
GIGABYTE M32U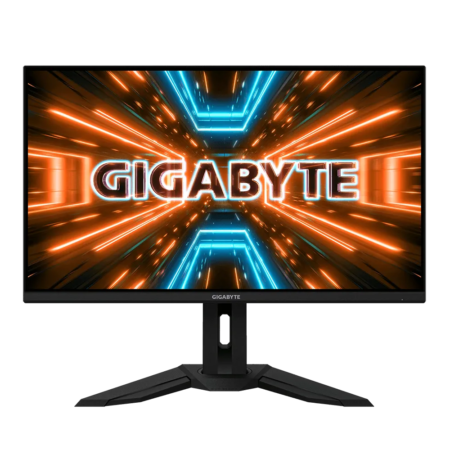 | | |
| --- | --- |
| Size | 32" |
| Refresh Rate | 144Hz |
| Response Time | 1ms |
| Adaptive Refresh | OEM |
In addition to just being a darn good monitor for Xbox or PC gaming, GIGABYTE offers something that has become commonplace on many of their displays: built-in KVM functionality. That means you can connect one keyboard and mouse to it and use that same keyboard and mouse to control different machines connected to the monitor's inputs. And with the keyboard and mouse support on the Xbox Series X/S, this specific feature adds a new layer of functionality in addition to supporting HDMI 2.1. The M32U also includes dual 3 watt speakers, picture in picture modes, and HDR400 certification. This one really does do it all.
| | |
| --- | --- |
| Size | 27" |
| Refresh Rate | 144Hz |
| Response Time | 1ms |
| Adaptive Refresh | AMD FreeSync Premium |
The Acer Predator XB273K is a serious monitor for some serious gaming. It's an IPS panel display with quantum dot backlighting, DisplayHDR 400, Acer's gamer-focused OSD, and anti-glare coating. At 27 inches, it's right within the general recommended size for competitive gaming, so if you're looking to take your Xbox gaming a bit more seriously then Acer has you covered.
Related: 2021's 6 Best Small Gaming Desks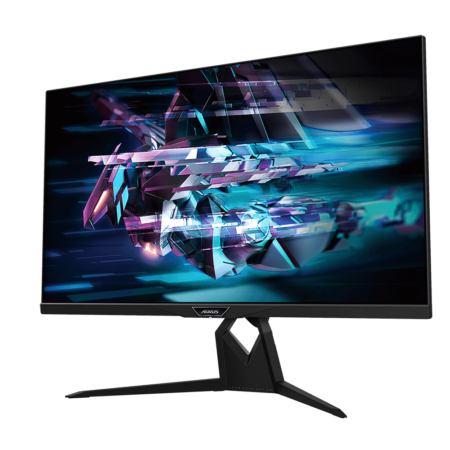 | | |
| --- | --- |
| Size | 32" |
| Refresh Rate | 144Hz |
| Response Time | 1ms |
| Adaptive Refresh | AMD Freesync Premium Pro |
Another offering from GIGABYTE, this time in their AORUS line, the FI32U is the most color-accurate monitor on our list so far at 95 percent DCI-P3 and 123 percent sRGB. It's a great-looking IPS panel with full 144Hz 4K support listed for both the Xbox Series X as well as the PlayStation 5, and has full six-axis color control for dialing in whatever system you're hooking up. If you want the most accurate colors and the most color-related tweaking options for your Xbox then it's hard to go wrong with the FI32U. Like the M32U we listed previously it also includes built-in KVM functionality to keep your desk free when switching between devices. The built-in USB Type-C connectivity also means that you can charge your phone or tablet while also sharing your keyboard and mouse using the KVM functionality.
When HDMI hit the market it became the great video cable equalizer. Gone were the days of having different types of video plugs and hoping you had the corresponding port on the back of your television or monitor—it was all just the same, friendly HDMI port. But as HDMI has evolved, in addition to more display features than ever, the monitor market can be a confusing mess. Thankfully manufacturers are keen to catch up and there are new HDMI 2.1 monitors hitting the market all the time.
Before you jump into 120 FPS gaming at 4K be sure to adjust your Xbox settings in the menu and make sure you're playing a game that supports it, and always double-check your HDMI cable compatibility.
For more Hardware guides, check out 2021's 7 Best Ultrawide Monitors for Gaming and How to show FPS in Battlefield 2042 on Pro Game Guides.
This article includes affiliate links, which may provide small compensation to Pro Game Guides.