With the announcement of Madden '22, we are all excited to get our cleats back on and to win some titles! Virtually that is... The rankings for each player have now been released via EA, so today we are going to tell you the best Middle Linebackers that you can have on your team in the new Madden.
The results have been split into three categories; Overall, Accuracy and Speed. This is so you can truly choose who is the best out of all three categories, even though overall will get you good results!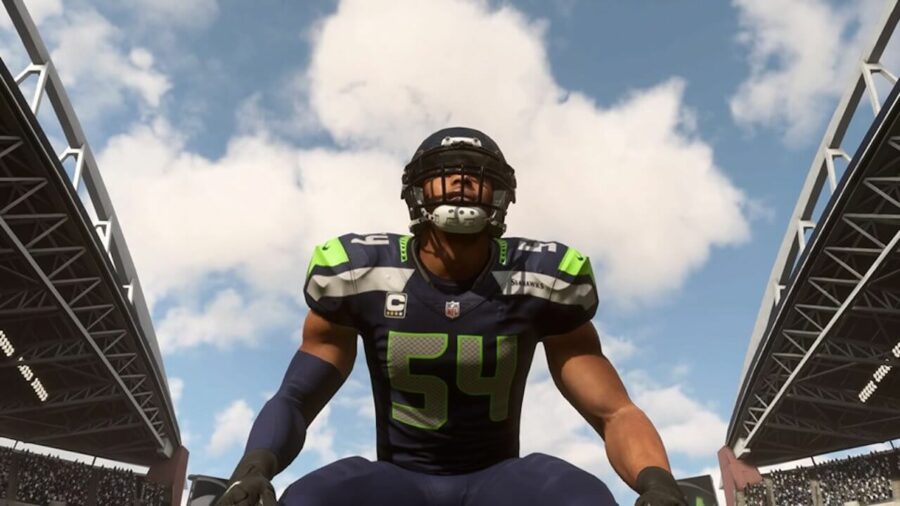 Best Middle Linebackers Overall
Fred Warner: 94
Lavonte David: 93
Bobby Wagner: 92
Demario Davis: 91
Eric Kendricks: 90
Roquan Smith: 88
Dont'a Hightower: 87
Deion Jones: 86
Myles Jack: 86
Devin White: 85
Best Middle Linebackers for Accuracy
Deion Jones: 92
Devin Bush: 92
Baron Browning: 91
Cameron McGrone: 91
Devin White: 91
Fred Warner: 91
Kyzir White: 91
Nick Niemann: 91
Roquan Smith: 91
Asmar Bilal: 90
Related: Best Tight Ends in Madden '22
Best Middle Linebackers for Speed
Micah Parsons: 93
Devin White: 92
Deion Jones: 90
Devin Bush: 90
Foyesade Oluokun: 90
Blake Cashman: 89
Jerome Baker: 89
Nick Niemann: 89
Patrick Queen: 89
Roquan Smith: 89
If you are wanting that top, all-round player then Fred Warner is the one you want on the field. If you are wanting a nice combo of the speed and accuracy categories, however, then Deion Jones is most likely going to be the Middle Linebacker you want!
Looking for more Madden rankings? Take a look at the best Centers in Madden '22.