The Imperial China scenario in Live a Live tells the story of an old Shifu who is looking for talented disciples to pass down his Kung Fu knowledge to. When the chapter starts, the Shifu will immediately begin with this search. Here's how to run through the first part of the Imperial China scenario in the most efficient way possible.
Where to go first in the Imperial China Scenario in Live a Live
Once you head down south once from the Shifu's house, you'll be given the option to head into three areas: the south, west, and east. The fastest way to clear it is to go to the Bamboo Forest (West), head Down to the Wong Village (South), and, finally, catch the thief in Yunfa Market (East).
Related: Best Disciple in the Imperial China Scenario – Live A Live
In the Bamboo Forest, be sure to pick up all the Nature's Providence plants you can get. You're going to need these in Wong Village. Avoid all the tigers in the area as much as you can. The Shifu doesn't need the EXP.
When in Wong Village, offer all of the sick people Nature's Providence to cure them of their illnesses and receive neat items in return. Giving one to the elderly in the middle of the village will trigger Yun Jou's story.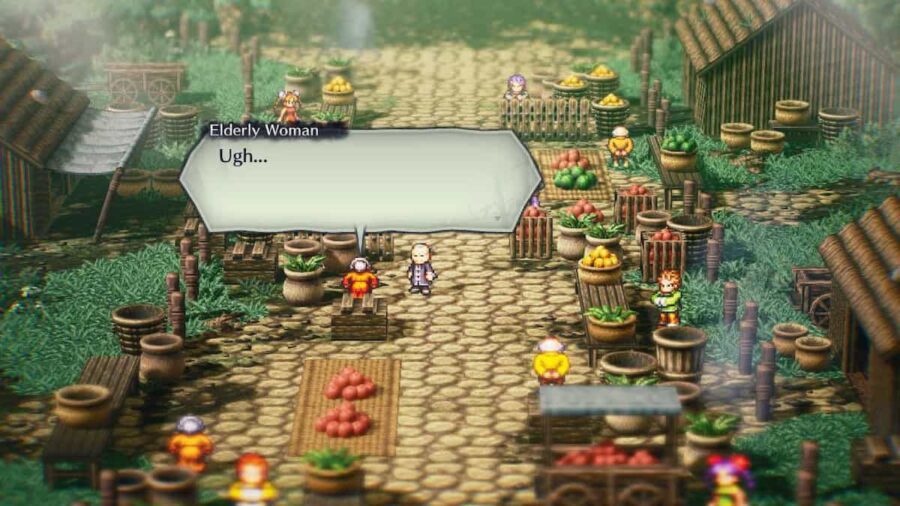 There is also an Elderly Woman on the bottom left of the village that will not accept Nature's Providence.
Finally, go reprimand your last potential disciple in Yunfa Market. Don't forget to talk to the people of the place. They will offer you items as thanks. The people who live here are also moderately wealthy and always thankful, so remember to talk to everyone again whenever you resolve another problem.
For more help with Live a Live, take a look at some of our other posts here at Pro Game Guides.