Madden 23 features a few improvements to previous game modes, but many will feel very familiar to players. Although there seem to be only a few game mode options, there are many options within each. Madden 23 game modes include Play Now, Franchise Mode, Face of the Franchise, Ultimate Team, The Yard, and Superstar KO.
Play Now in Madden 23
Play Now is the basic game mode in Madden 23 that allows you to play any matchup with the settings you choose. The Play Now mode in Madden 23 also has past year matchups and will have live matchups to recreate from the 2023 season.
Franchise Mode in Madden 23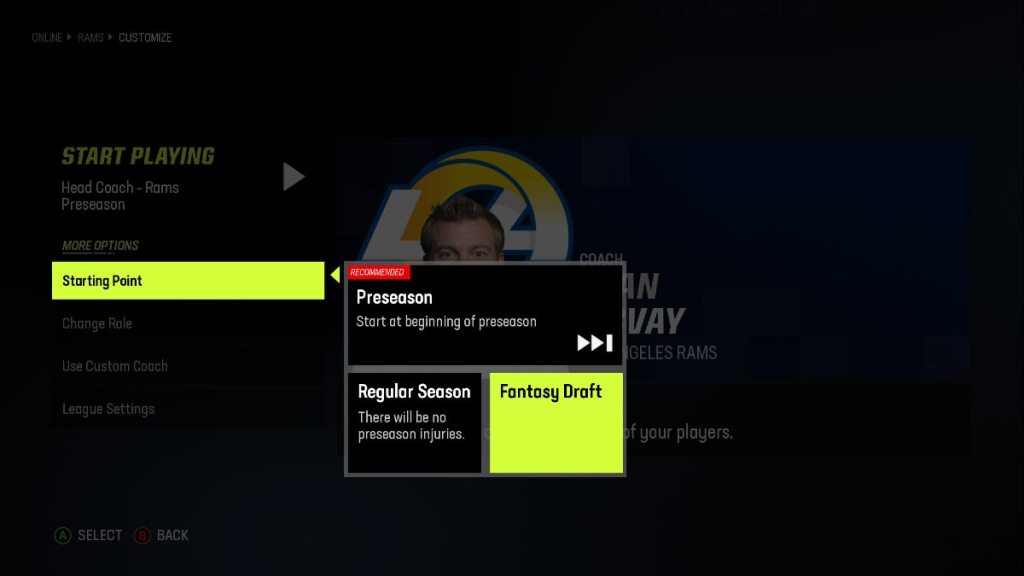 Franchise Mode has gotten a slight upgrade with new scouting features, player motivations, and free-agent battles, but taking over a team is not much different than in previous years. Franchise Mode does have a few options for starting points, so there is a lot of potential for more gameplay. You can choose your starting point as a coach, owner, or player, with the option to choose your team and even start a Fantasy Draft.
Face of the Franchise in Madden 23
Face of the Franchise has some significant changes for players. Face of the Franchise in Madden 23 starts in your 5th year in the league, trying to secure a free-agent contract. You will control your created player throughout their career, learning abilities on your journey to becoming an X-Factor. FotF also allows players to choose lockdown corner as an archetype for the first time ever, which is a whole new experience with the FieldSense WR and DB battles.
Ultimate Team in Madden 23
Ultimate Team makes its return in Madden 23. The card-collecting game features new cards, challenges, and rewards every week. New to Ultimate Team is the Field Pass, a progression system much like MLB: The Show's Programs. New Field Passes will release based on real-life NFL events and feature new reward tracks and missions for players to take on.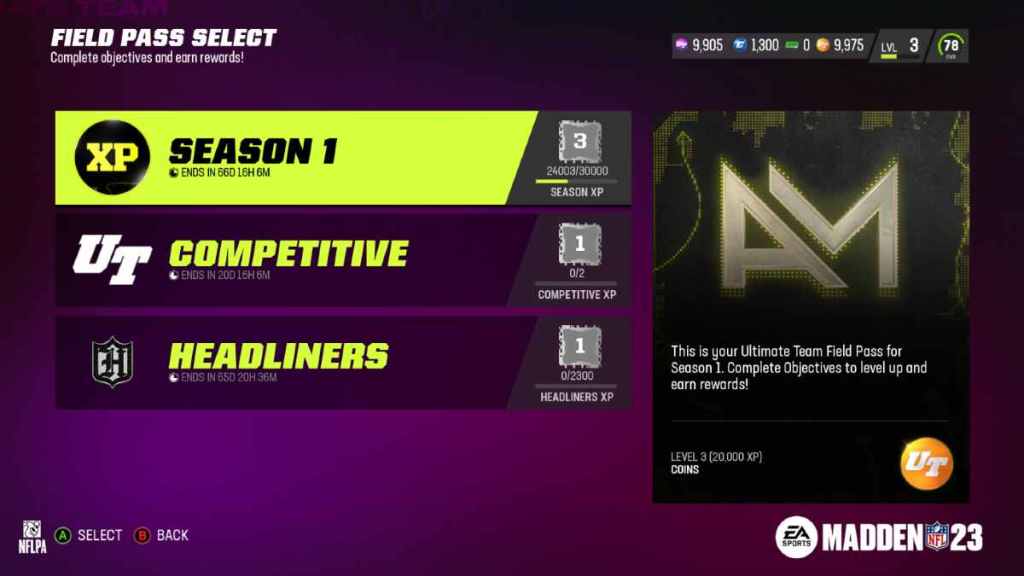 There will be more ways to unlock packs, players, and items to build the squad of your dreams. Ultimate Team has new player sets, and player upgrades like Ability Buckets have been improved and expanded. Players will be able to complete various gameplay scenarios, including weekly challenges, online head-to-head, Seasons, and One and Done mode.
The Yard in Madden 23
The Yard is back in Madden 23 but has few significant changes from last year's title. In The Yard, you can take your created player from Face of the Franchise to compete in backyard football-style 6 vs. 6 games. You can choose to be a QB, RB, WR, DB, or LB, each with different archetypes to fit your playstyle.
Superstar KO in Madden 23
Superstar KO is an online multiplayer head-to-head mode where you pick superstars and play 1 vs. 1, 2 vs. 2, or 3 vs. 3 short games. Superstar KO mode has different types of matches, including normal NFL head-to-head, Superstar KO King of the Hill, and Superstar KO Infinite. NFL head-to-head are normal matchups with superstar abilities always enabled, King of the Hill is the classic SSKO mode where you pick your team, play up to four games with special rules, and earn superstars each win The Infinite mode has no game limit, so you can be matched up with online opponents continuously while building your superstar team.
For more Madden 23 guides, check out How to Juke in Madden 23 – Tips and Controls on Pro Game Guides.