The sassy specter, Midnite, is one of the more challenging bosses in Mario + Rabbids Sparks of Hope. She can teleport from one space to another (therefore not triggering movement-based techniques like Hero Sight) and hits pretty hard. Here's how to beat her.
Mario + Rabbids Sparks of Hope Midnite Tips and Strategies
Best characters to use against Midnite
Rabbid Mario
Rabbid Peach
Luigi
Rabbid Rosalina (mandatory use)
The biggest hurdle in Midnite's battles is actually not the boss herself but the other enemies on the field. Since Midnite likes to stay far away from the action, you can only reach her if the map is clear from all other enemies first.
Get Rabbid Rosalina to halt their attacks and a melee fighter like Rabbid Mario to finish them off. Due to all the barriers, Rabbid Peach is a recommended character in this battle. She can even heal in a pinch, allowing Rabbid Mario to push forward with little worry about his safety.
Since the map is so small, Luigi's arrow can reach every enemy, provided that there isn't a barrier. Just upgrade its range if you haven't. Steely Stare adds an additional attack.
Related: How to solve the Riddle of Pristine Peaks in Mario + Rabbids Sparks of Hope
How to beat Midnite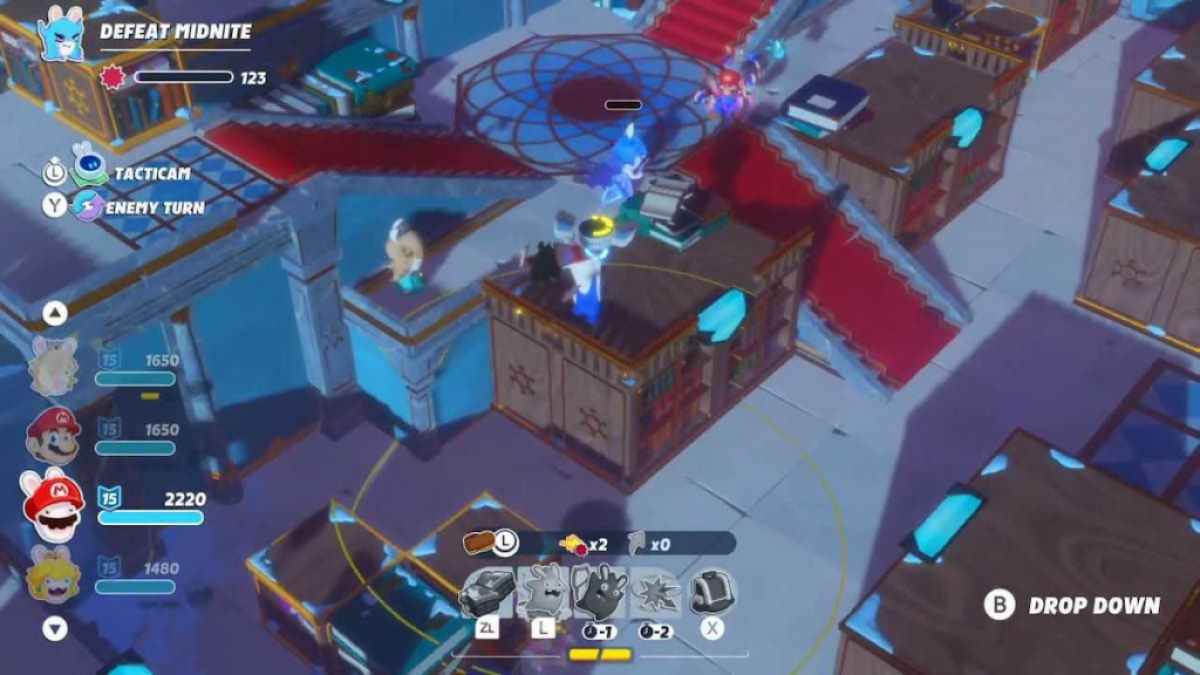 The best way to deal with Midnite is to have Rabbid Mario and Team Jump him close to her location. Make sure to have the extra dash skill upgrade unlocked so he can dash through her twice, then finish her off with a weapon attack. Midnite should be defeated in two to three turns.
How many phases does the Midnite boss have
The battle with Midnite has three phases. The first two are arguably the more difficult ones, and the last battle is this specter's desperate attempt to fight back.
For more help with Mario + Rabbids Sparks of Hope and other role-playing games, look at some of our other posts here at Pro Game Guides.