In Marvel Snap, you can build different types of decks from scratch by selecting cards that would boost and synergize with each other. Shuri is one of the most picked cards in the game, and this card can turn the tide of any match when used properly. Here is how you can build a deck with Shuri as the main card in Marvel Snap.
What to focus on while building a Shuri deck in Marvel Snap?
While building any deck in Marvel Snap, you need to focus on a few things, like the main cards in the lot, starting hand cards, similar archetype synergy cards, and more. Shuri is a Series 5 card, which means you can only acquire it after crossing Collection Level 486+. This card Costs 4 Energy and has +2 Power. The game-changing factor for this card is its On Reveal ability, which doubles the Power of the card you play next. Naturally, you want to play her on turn four or five, depending on the cards.
Shuri has brilliant synergy with cards like Red Skull, Black Panther, Doctor Octopus, Typhoid Mary, Attuma, She-Hulk, America Chavez, and more. The idea is to play a card on turn five or six and buff it for double Power with Shuri's ability. Likewise, you can use Zabu to reduce Shuri's Energy cost down by -2. A deck with Wong, Shuri, Attuma, and Typhoid Mary would do brilliantly with Zabu's Energy reduction buff. Similarly, Shuri's On Reveal attribute can be further boosted with cards like Absorbing Man, Odin, and Wong.
Best cards to use in a Shuri deck in Marvel Snap
Shuri Zabu Panther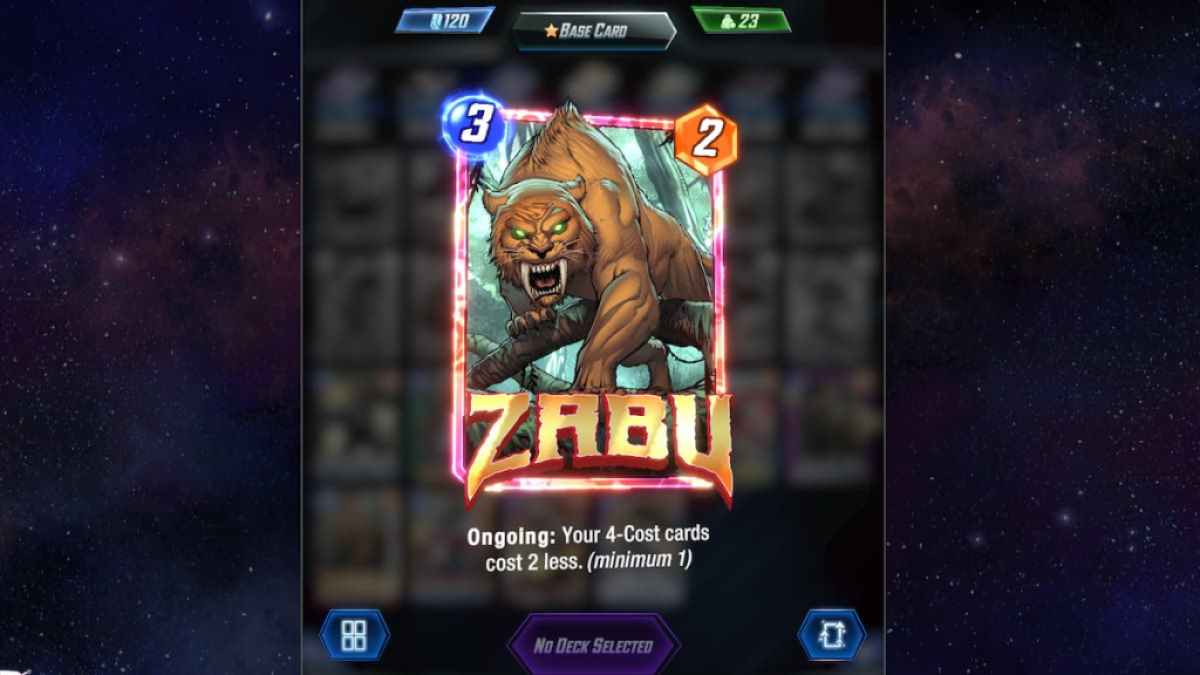 The following deck build creates a perfect synergy between Shuri, Wong, Absorbing Man, and Odin. Sunspot and Rocket are starting cards, with Okoye buffing the entire deck. You can also play Psylocke before Okoye to get +1 extra Energy next turn. Zabu should be set up for turn three, allowing you to play cards that Cost 4 at 2 Energy. This means players can play two 4 Cost cards on the same turn, thanks to Zabu's buff.
You can play the Wong and Shuri combination on turn four, but make sure to play Wong first. Follow it up on turn five by playing Black Panther at the same location to get the double Power boost twice. Alternatively, you can play Jessica Jones or Attuma at an uncontested location to get the most out of their abilities. On turn six, you can play Absorbing Man to copy Black Panther's double Power boost and channel the unspent +4 Energy to Sunspot. Playing Odin on turn six also can be advantageous, especially if you can pair it up with Jessica Jones or Black Panther.
Sunspot
Rocket
Okoye
Psylocke
Zabu
Wong
Shuri
Jessica Jones
Absorbing Man
Attuma
Black Panther
Odin
Related: Marvel Snap – Featured Location Rickety Bridge, explained
Shuri Typhoid Mary Task Master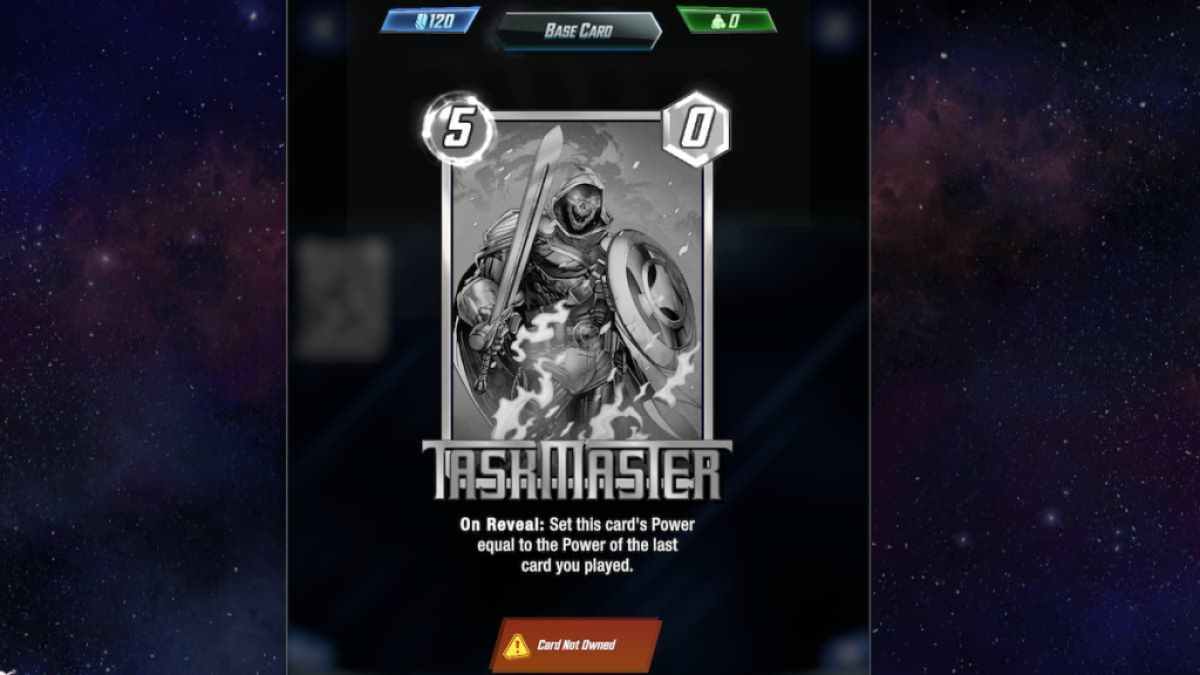 This deck creates synergy between Shuri, Doctor Octopus, and Taskmaster, with Zero and Luke Cage tackling Typhoid Mary's debuff. Similar to the previous deck, Zabu is a key card in this deck, which further sets up all your 4 Cost cards to be played for lower Energy. You can set up the Shuri and Wong combination or play Typhoid Mary instead of Wong.
On turn five, you must play Black Panther or Doctor Octopus and follow it up on turn six with Taskmaster to copy either card's ability. If you have used the Shuri and Wong combination, then boost Black Panther with the double Power buff. Alternatively, play Doctor Octopus after Shuri to boost his double Power. It is ideal for playing Doctor Octopus at a location that is almost full of the opponent. Armor can protect cards at a location, especially if there is an Altar of Death. Likewise, Shang Chi can eliminate opponent cards over +9 Power at the location it's played.
Zero
Sunspot
Luke Cage
Armor
Zabu
Shuri
Wong
Shang Chi
Typhoid Mary
Black Panther
Doctor Octopus
Taskmaster
Want more information on Marvel Snap? Check out Marvel Snap – Featured Location Rickety Bridge, explained on Pro Game Guides!