As you play Minecraft Legends, you gain access to mounts that all serve a different purpose, depending on what you're trying to do. Big Beak is a bird mount that allows you to soar over enemies for an aerial advantage. Here's how to unlock the Big Beak mount in Minecraft Legends and its exact map location.
How to get Big Beak mount in Minecraft Legends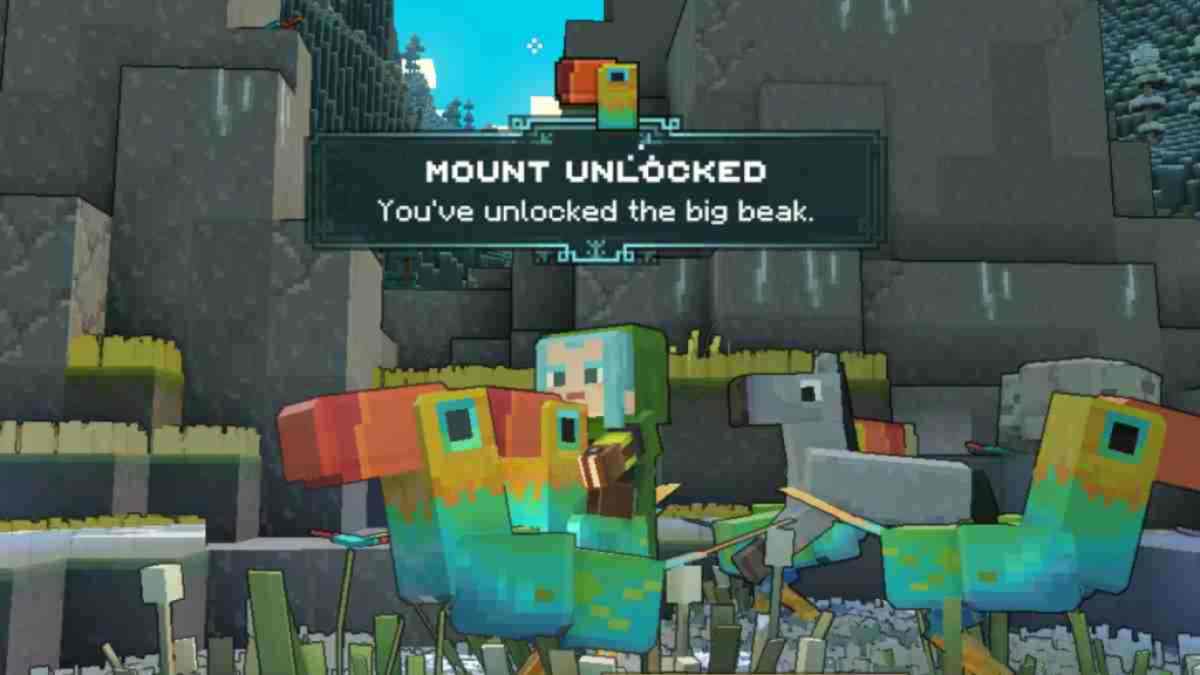 To unlock the Big Beak mount in Minecraft Legends, you must visit a specific map location where you'll find several of the birds grouped up. Interact with them, and you'll unlock the mount for use around the map.
Where to find Big Beak mount in Minecraft Legends - map location
The Big Beak mount is unlocked in the Jagged Peaks area in the north section of the map, east of the Swamp Village; open your map, and you'll see a yellow question mark here. You can place a marker on the spot from the map, and it'll appear on your compass in the world, making it easy to navigate to.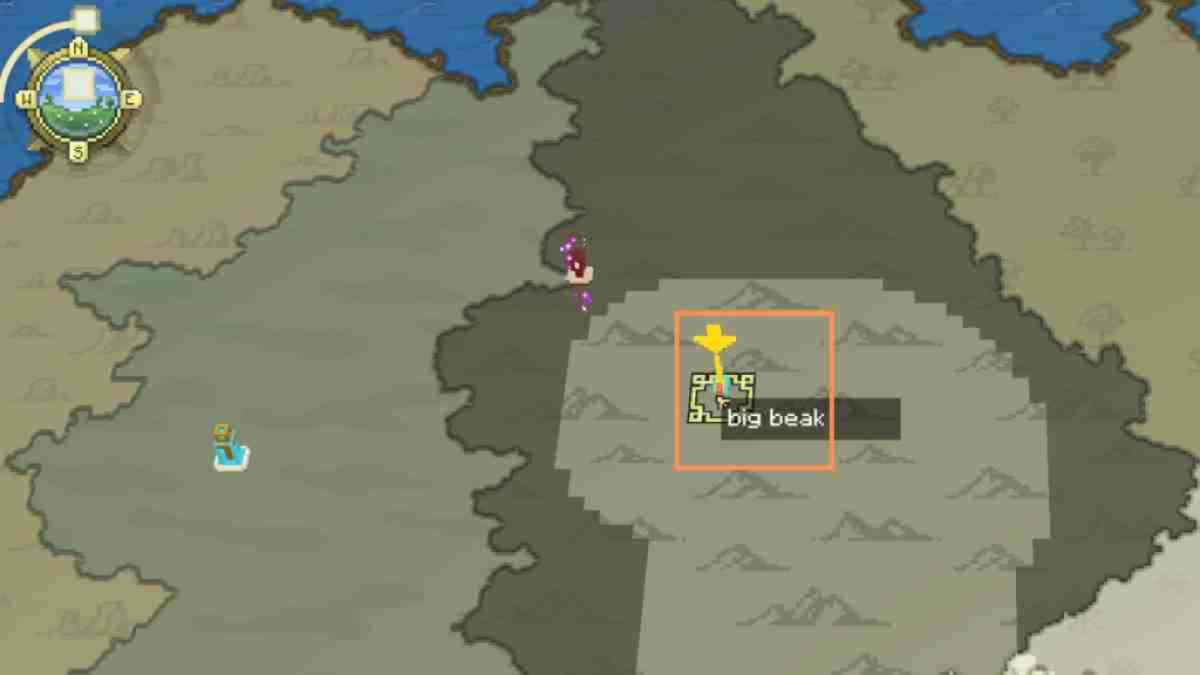 Once you reach the destination, you'll see a cluster of rocks with a group of Big Beaks perched on them. You can't miss the birds as they're bright rainbow-colored and stand out against the rest of the area.
Related: What is Minecraft Legends? – Release date, Platforms, & more
To add Big Beak as a mount, simply interact with one, and you'll receive a notification that "You've unlocked the Big Beak."
How to swap mounts in Minecraft Legends
If you switch to another mount and ever want Big Beak back, return to the rock and interact with them, and your character will swap to it. You can also change it at a village fountain.
What does the Big Beak mount do in Minecraft Legends?
Big Beak has the ability to soar, which makes it perfect for getting an aerial view of enemy outposts. You can use the mount to swoop into enemy territory, flanking evil Minecraft Legends mobs before they know what's hit them.
The mount is also great for reaching tall heights quickly and easily, especially when using the launch pads that give you a buff to jump even higher. Combine that with Big Beak's soar, and you'll be able to glide almost anywhere.
For more information on Minecraft Legends, check out Key differences between Minecraft and Minecraft Legends on Pro Game Guides.